February Baking Challenge
January's baking challenge was on my Ultimate Muffin recipe, and I challenged you to have fun with your flavor combinations and add-ins. I LOVE just how creative you got with this challenge! And how many of you made the recipe more than once to experiment with different flavors!
This month's challenge recipe is…. BISCUITS!
The below FREE biscuit guide has the master biscuit recipe, as well as tons more flavor ideas and insights into the science of biscuits:
If you'd prefer not to download the guide, the biscuit recipe can be found here with 3 flavor variations. Also, here's a fun video where I show you how to make these biscuits, as well as 3 of my favorite flavor customizations! Be sure to watch it to learn how to make flaky, buttery, and tender biscuits:
Top 3 Biscuit Tips:
1. Use cold butter, and keep the dough cold until it enters the oven. This creates those flaky layers we want!
2. Never ever over-mix biscuits. The dough should look rough, sticky, and messy. Avoid overworking it, which will lead to dense and tough biscuits.
3. Use real buttermilk. Substitutions won't cut it here!
Biscuit Tools:
Here's how to participate in this challenge:
Step 1: Make a batch of Biscuits. Make them any flavor you like, feel free to have fun and get creative!
Step 2: Take a photo of your biscuits and share it before February 28th 11:59pm MT. You have TWO ways to share your photo to be eligible for the prize:
Instagram
Upload your photo to your PUBLIC Instagram account and tag me @handletheheat AND use the hashtag #handletheheat
Facebook community
Share your photo inside my private Handle the Heat Facebook community. If you're not already inside, click here to request access (you must answer the questions to join).
You can submit to one or the other, or to BOTH for two entries.
Prize
Every person who submits a photo following those directions will be entered into a random giveaway to win one $75 Amazon gift card! No purchase necessary.
This is open to anyone in the world who can shop with Amazon, I will purchase a digital gift card from your country's Amazon website and email it to you.
The winner will be selected randomly; so don't worry about taking a perfect picture. Your photos may be put on display to share with my entire audience – that's hundreds of thousands of people! I will message the winner via the platform they posted the photo on (Facebook or Instagram). If there's no response within 48 hours a new winner will be chosen.
So what do you think? Are you up for the challenge?
January Baking Challenge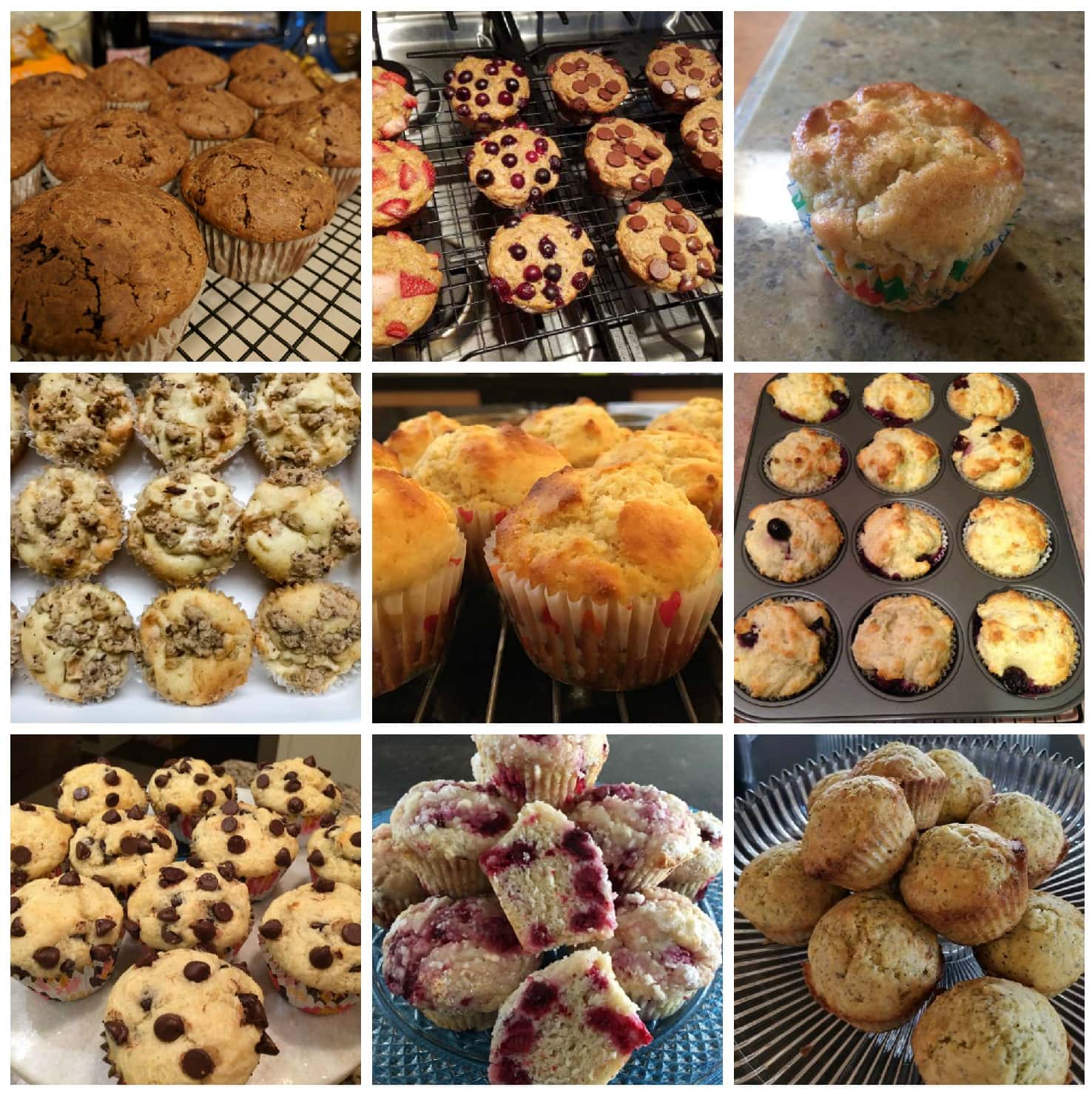 Some people experienced issues with their muffins coming out dry or tough. That's why it's SO important not to over-mix muffin batter and to use a kitchen scale so your flour measurement is 100% accurate. These are the things I cover in detail in my online baking class The Magic of Baking.
The winner of the January challenge will be announced within the next week!
About Tessa...
I share trusted baking recipes your friends will LOVE alongside insights into the science of sweets. I'm a professionally trained chef, cookbook author, and cookie queen. I love to write about all things sweet, carb-y, and homemade. I live in Phoenix, Arizona (hence the blog name!)
© Handle the Heat - handletheheat.com
Join the Handle the Heat Community


---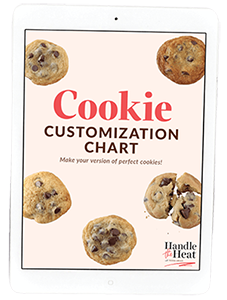 Do you want a more delicious life?
Instead of digging through cookbooks and magazines and searching the internet for amazing recipes, subscribe to Handle the Heat to receive new recipe posts delivered straight to your email inbox. You'll get all the latest recipes, videos, kitchen tips and tricks AND my *free* Cookie Customization Guide (because I am the Cookie Queen)!