Start Here: How to Handle the Heat!
If you're new to baking or just to this website, I put together this quick step-by-step guide to help you HANDLE THE HEAT 😉
By the way, my name is Tessa and I'm a professionally trained chef and cookbook author living in Phoenix, AZ.
I created this website in 2009 and it contains over 1,000 recipes! So let me guide you along on your baking adventure so you know just where to begin.
Before You Bake ANYTHING Again…
Here's what you need to do first.
I know, how boring. But it makes SUCH a crazy difference in your baking. Just take a look: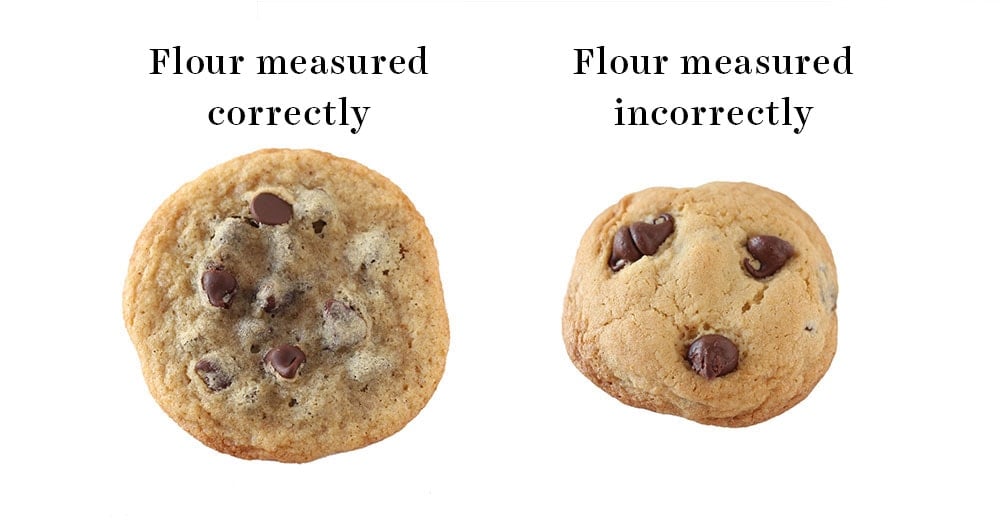 Kind of a crazy statement to make, but it's the truth. I know in these crazy 2020 times it can be challenging to have every ingredient readily available, but it's important to understand baking is a science. Every change you make, even if it seems insignificant, will have an affect on the final result! The quicker you understand that the better and more consistently amazing your baking will become.
If you really want to level up your baking game, check out my favorite tools I use most often. Add them to your wishlist!
Okay, now you're ready to bake!
My Top Foolproof Recipes:
Here's where I recommend everyone who's new to Handle the Heat should start baking! With over 1,000 recipes here I know it can be a challenge to choose which one to try first.
These are my personal FAVORITE recipes, the most POPULAR recipes on the blog and the ones I believe just about anyone can bake with success.

Almost every recipe post has a light PINK BOX with tons of helpful baking tips, insights, answers to questions, and more to help empower you with everything you need to be successful in the kitchen. Be sure to read them!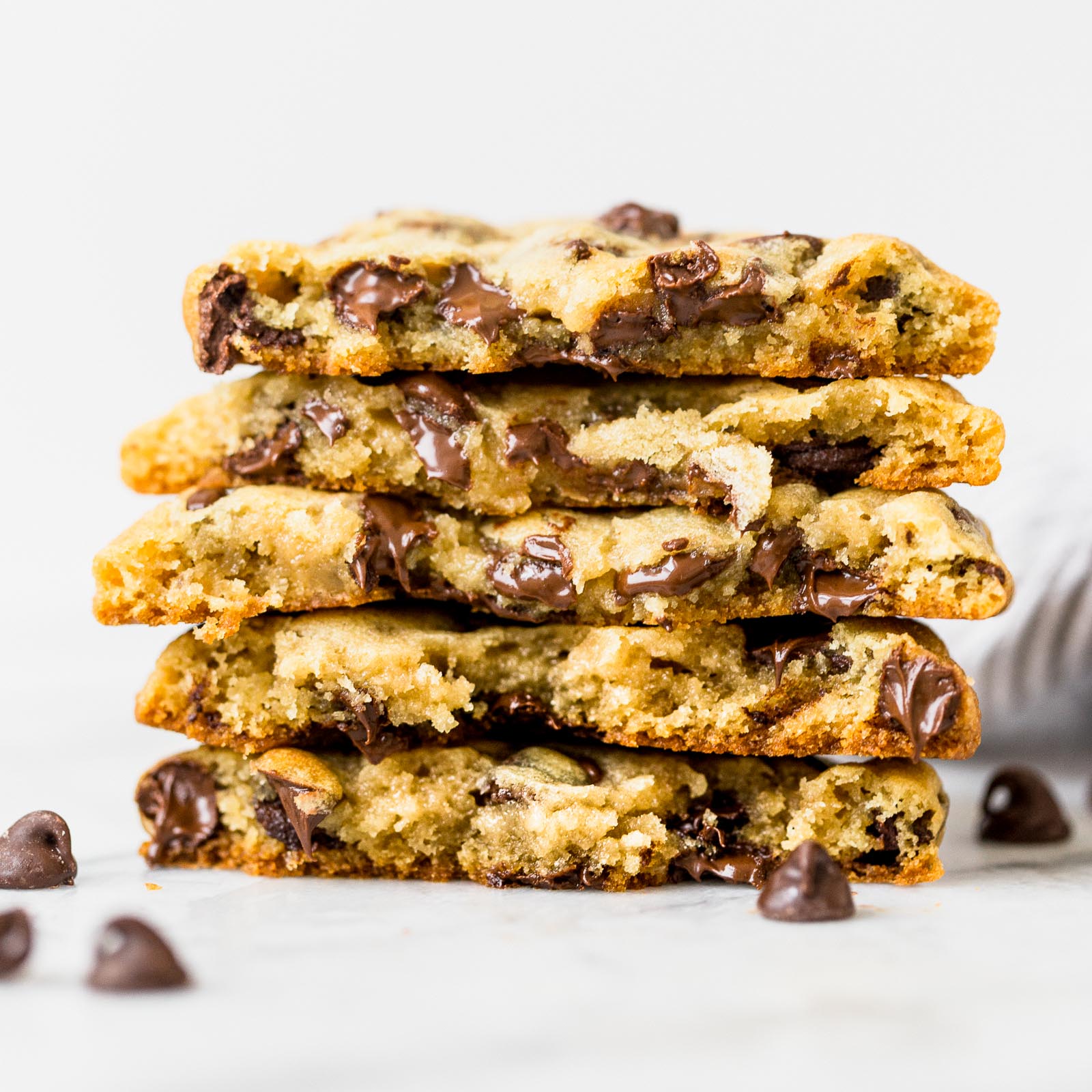 The MOST POPULAR recipe I've ever published! Ultra thick Bakery Style Chocolate Chip Cookies feature golden brown edges with ooey and gooey centers. This easy recipe can be made in 30 minutes!
Community spotlight: "These are the best chocolate chip cookies ever in the history of the universe! The recipe I used to use called for melted butter which made them spread like crazy! These are so gorgeous! Perfect amounts of everything! Absolutely incredible!" -Crissy
Read this before baking another batch of cookies: The Top 3 Reasons Your Cookies Flop
Download this: FREE Cookie Customization Guide!
---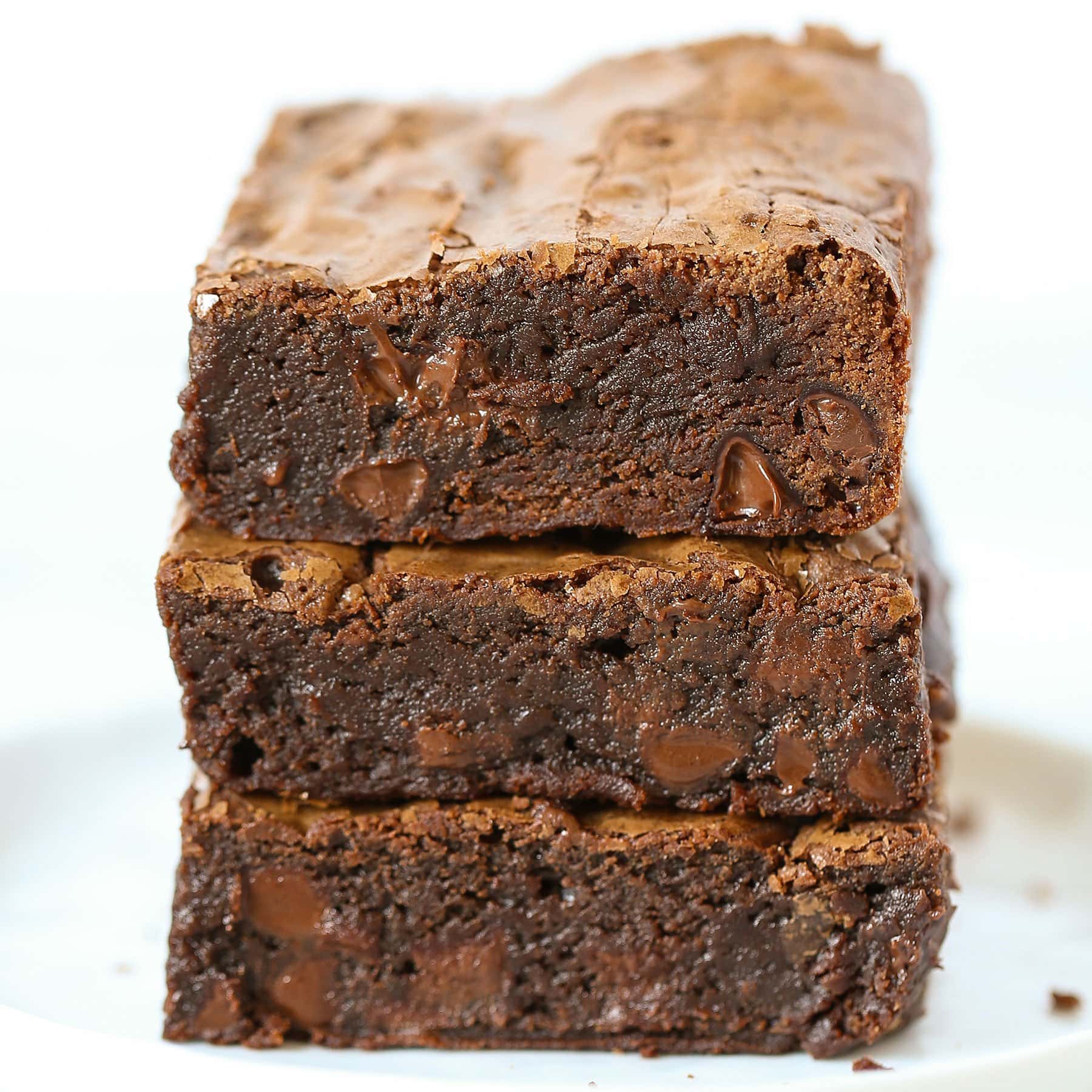 My go-to brownie recipe that always works! Best Easy Brownies require just 1 bowl, no mixer, and take less than an hour to make! They're tall, fudgy, and chewy with that thin shiny crust on top and tons of chocolate flavor.
Community spotlight: "These are hands down the best brownies I've ever had. They were so moist and fudgy, and incredibly simple to make. I followed the recipe exactly as written and they turned out perfectly. You nailed it, Tessa! And I can't believe how easy it is to remove the brownie from the pan simply by lifting up the parchment paper. I served these brownies with homemade vanilla ice cream. Amazing!" -Maria
Buy this before baking another batch of brownies: My favorite brownie baking pan. I NEVER bake brownies with glass or ceramic pans, they take way longer to bake and often lead to the center being raw or gummy!
---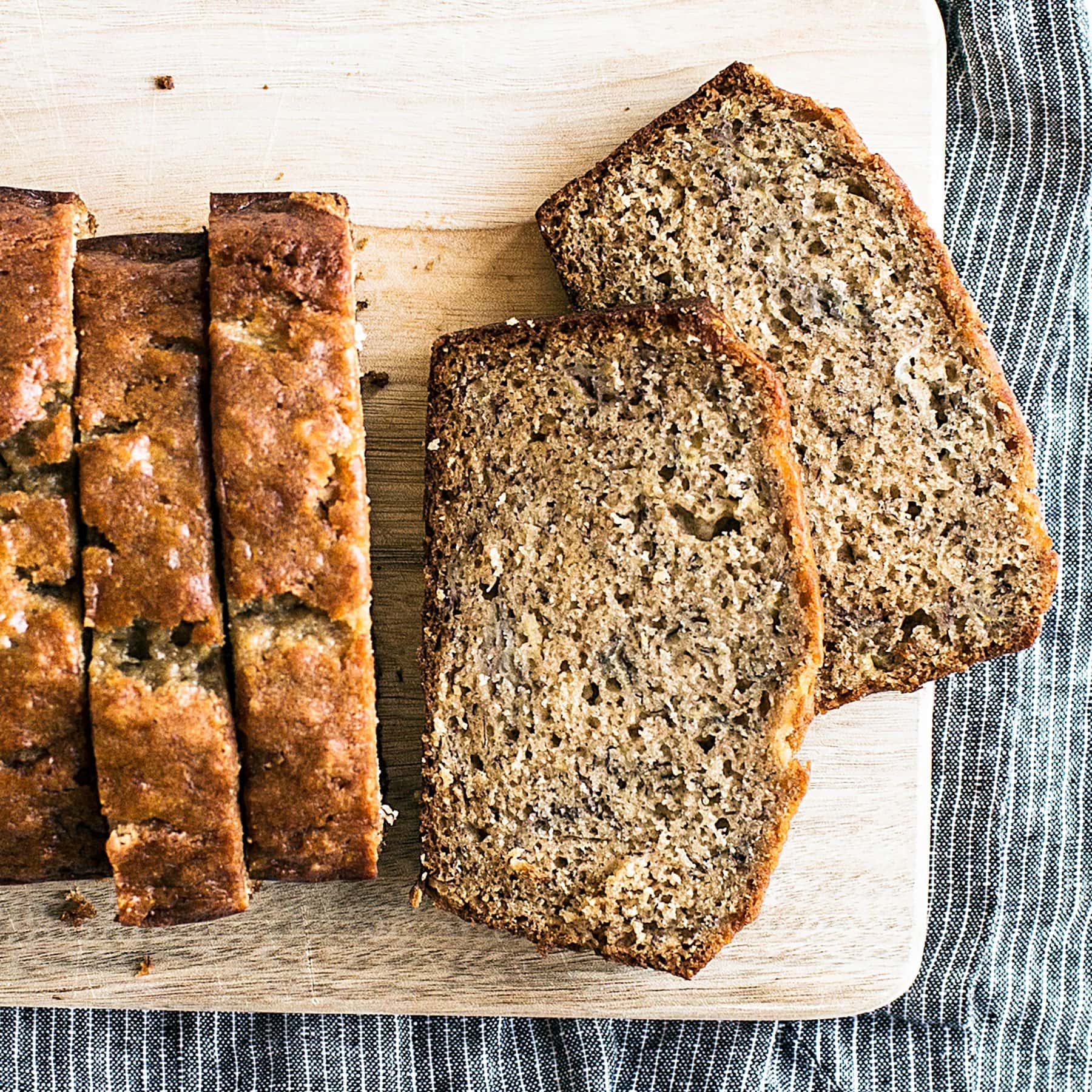 A classic recipe everyone should have in their back pocket. This is the best ever easy banana bread recipe with a super moist and tender texture and tons of sweet banana flavor. Everyone loves this recipe!
Community spotlight: "I made this banana bread at the weekend and it was sooo good. My OH and I both love banana bread and we both thought this was probably the best recipe I've made. I made it on Sunday night and it was gone by Tuesday night. -Steph
Fun tip: Feel free to get creative with the mix ins: chocolate chips, pecans or walnuts (try toasting them first!), butterscotch chips, extra spices, coconut… whatever your heart desires!
---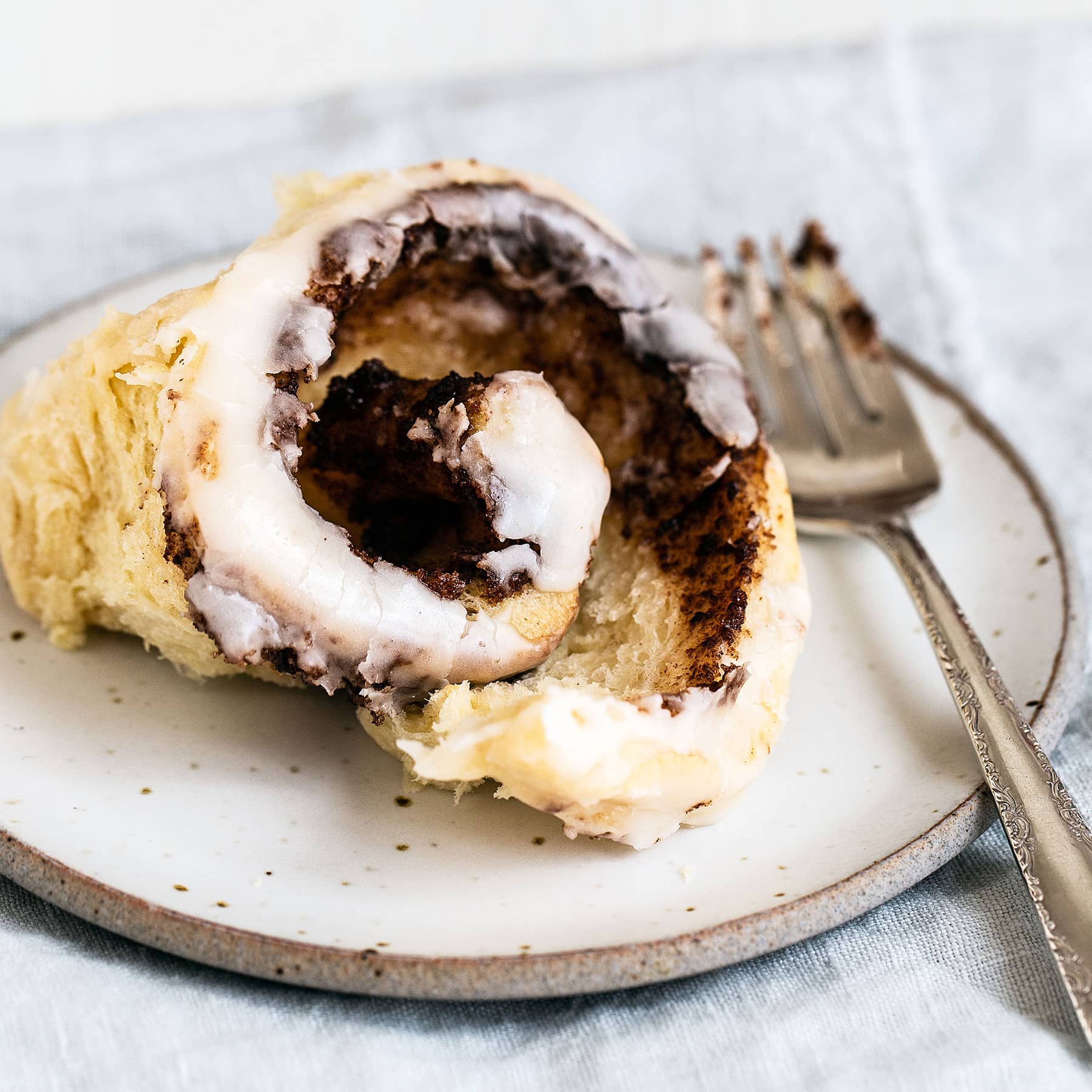 What? STARTING with a yeast recipe?! Are you crazy??
I know working with yeast is intimidating but I promise you it doesn't have to be. You can do it!! There are tons of yeast baking tips in the recipe article and the recipe itself is nearly foolproof.
Gooey Cinnamon Rolls are ultra soft and tender, loaded with ooey gooey buttery cinnamon filling, and flooded with vanilla icing. Better than Cinnabon and can be made the night before!
Community spotlight: "I cannot say AMAZING enough times!!! Have made this several times and it is by far the best!!! I just tried King Arthur's recipe and NOPE, didn't come close to yours.. THANK YOU! -Barb
Download this: Beginner's Guide to Yeast & Bread
---
How to Join the Handle the Heat Community
If you're on Instagram, it's my favorite place to hang out! I do tons of recipe demos, Q&As, and share behind-the-scenes sneak peeks. If you make a recipe be sure to tag me @handletheheat and #handletheheat so we can all see your creations!
The Handle the Heat Community on Facebook is absolutely incredible. Show off your bakes, see what everyone else is making, and get your questions answered both by me personally and some of the seasoned bakers in our community.
Each and every month I host a baking challenge where everyone makes the same recipe, snaps a photo, and uploads it for a chance to win PRIZES! The challenges are inclusive and the winners are drawn at random. Check out our past challenges here.
A Big Favor!
If you enjoy Handle the Heat and all of the recipes and tips I share, I'd love your support!
When you make and love a HTH recipe, be sure to leave a comment on the recipe with a STAR RATING. This helps encourage more people to try the recipes and allows them to show up in Google search results.
You have no idea how much that supports us in continuing to offer free recipes & articles. Here's what to look for:
Happy baking!!
About Tessa...
I share trusted baking recipes your friends will LOVE alongside insights into the science of sweets. I'm a professionally trained chef, cookbook author, and cookie queen. I love to write about all things sweet, carb-y, and homemade. I live in Phoenix, Arizona (hence the blog name!)
© Handle the Heat - handletheheat.com
Join the Handle the Heat Community


---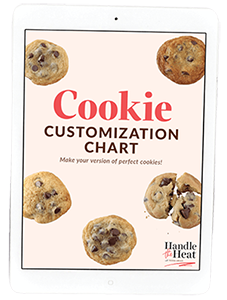 Do you want a more delicious life?
Instead of digging through cookbooks and magazines and searching the internet for amazing recipes, subscribe to Handle the Heat to receive new recipe posts delivered straight to your email inbox. You'll get all the latest recipes, videos, kitchen tips and tricks AND my *free* Cookie Customization Guide (because I am the Cookie Queen)!