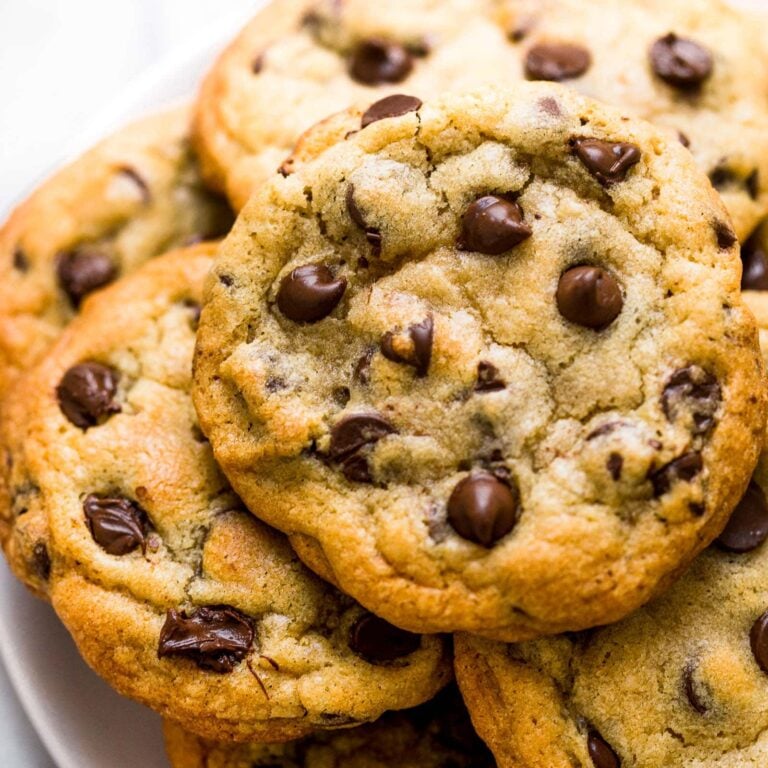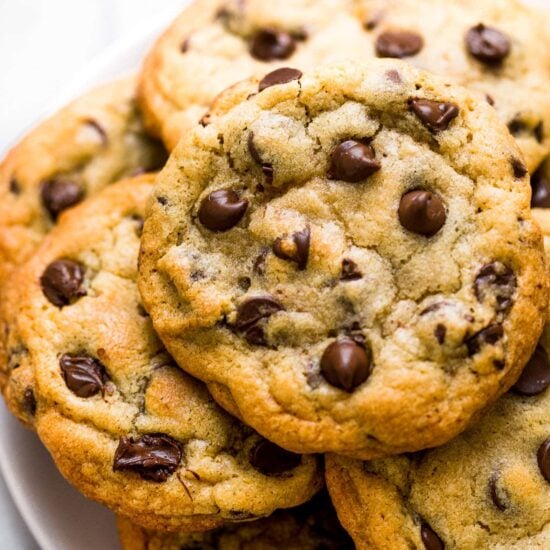 Can you believe the year is nearly over! I'm recapping the most visited recipes of the year. Have you made any of these?! Let me know in the comments below.

This recipe is the definition of fudgy chocolate goodness and my most popular recipe on Instagram. It's not surprise it made the top 10 this year.
This one surprised me! When I first published this scone guide it barely got any hits. It seems to have pleased the Google gods because it got tens of thousands of views over the year.
Wow, this one surprised me too! I published this recipe so long ago in 2013 and to be honest I kind of forgot about it. It's resurfaced and I can see why. It's such a great copycat recipe for those super soft and addicting breadsticks that everyone loves.
This recipe exploded for Thanksgiving and has quickly become my most popular pie recipe. It requires no raw eggs and is about 1,000 times better than any premade frozen chocolate pie from the grocery store.
Again, another old post that resurfaced after many years. In this article I go over not just how to make ganache, but how to customize the ratio of cream to chocolate. Whether you want ganache for truffles, dripping down a cake, or whipped into a frosting, it's totally up to you.
This post has been in my top 10 every single year since I first published in 2013. It's my most infamous article. Even NPR and People magazine have shared it! It's this article that inspired me to write my upcoming cookbook.
Another hit that just won't quit. I had no idea these doughnuts would continue to be so popular for so many years. Old fashioned doughnuts are my favorite and it's obvious I'm not alone in that!
It looks like a lot of you guys don't have an ice cream maker! I actually had two machines at one point. But then I lived in an apartment for a year where the freezer was so narrow that the ice cream freezer bowl literally wouldn't fit. So I had to find a few ways to make ice cream without it. I cover my top three methods in this post.
Well, well, well. More BROWNIES! This recipe is perfect if you want that chewy texture of a box mix but with real chocolate flavor. My hope is that you'll never go back to the mix again.
And here we have it, the top recipe of 2019! I get messages almost daily from people singing the praises of this cookie recipe. Many of you have tossed aside your other chocolate chip cookie recipes in favor of this one which to me is a crazy honor and privilege. I'm SO glad you guys love the recipe so much and if you haven't made it yet… what are you waiting for?!
About Tessa...
I share trusted baking recipes your friends will LOVE alongside insights into the science of sweets. I'm a professionally trained chef, cookbook author, and cookie queen. I love to write about all things sweet, carb-y, and homemade. I live in Phoenix, Arizona (hence the blog name!)
© Handle the Heat - handletheheat.com
Join the Handle the Heat Community


---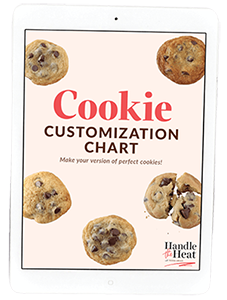 Do you want a more delicious life?
Instead of digging through cookbooks and magazines and searching the internet for amazing recipes, subscribe to Handle the Heat to receive new recipe posts delivered straight to your email inbox. You'll get all the latest recipes, videos, kitchen tips and tricks AND my *free* Cookie Customization Guide (because I am the Cookie Queen)!