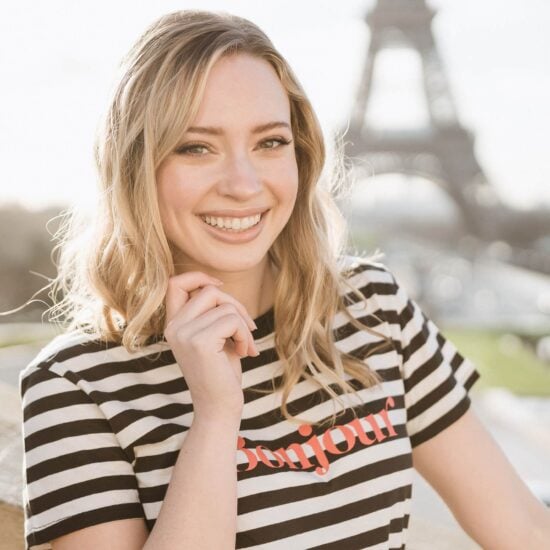 A Complete Guide: How to Plan a Trip to Paris
Back in the spring I was lucky enough to go on vacation to Paris with my best friend and fellow baking blogger, Ashley from Baker by Nature. We ate and drank ALL the things and I'm here to share it out adventure!
I didn't want this post to just be filled with pretty pictures. I wanted to share tips that I thought would actually be helpful as you plan a trip to Paris. This was my second trip to Paris but my first as an adult. I learned a lot and hope you find it useful.
If you've traveled to Paris before I'd love to hear from you in the comments below. What was your favorite part? Least favorite? Best places to eat? Any travel tips?
I'm hoping in the next few years to return to France and visit the beach or the countryside. Maybe the south. Anywhere, really! I'm itching to return.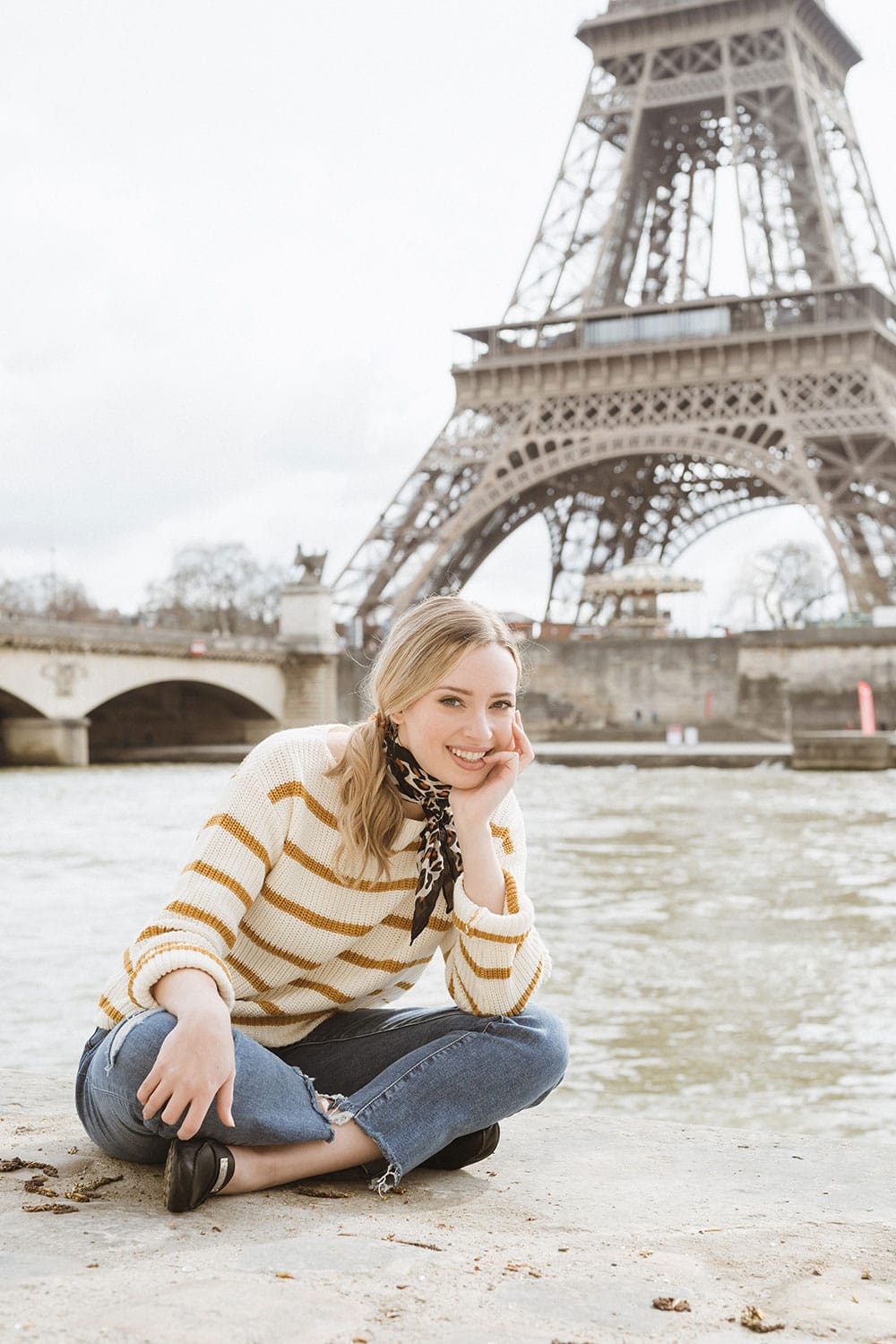 Where to Stay in Paris
Les Marais
So the first time I visited Paris as a tween on a family vacation we accidentally stayed on the same street as a bunch of *adult* boutiques. I'll never forget it haha!
So when Ashley and I were deciding where to stay we landed on the neighborhood of Les Marais in the 4th arrondissement. It's very trendy and progressive yet historic and there's tons of shops, bars, cafes, and restaurants within walking distance. It reminds me a little of the West Village in NY which is my favorite neighborhood in Manhattan. Everyone here seems to be ridiculously attractive, which is a pleasant bonus 😉 We stayed near the Picasso Museum and found it to be a pretty convenient location to walk to restaurants and cafes. We were definitely getting our 10K steps in every day!
Should I stay in a hotel, apartment, or Airbnb in Paris?
This depends entirely on your preferences and expectations. We stayed in the Parc Royal Appartements we found on Booking.com (affiliate link). Our particular unit was actually quite large for Paris with a living room, kitchenette, two bedrooms, and a large bathroom. It was a great value for the money. We lucked out with our unit being in a part of the building that was elevator accessible so we didn't have to maneuver our luggage up endless old winding stairways. However it's also across the street from a park where children started squealing and shouting early every morning.
If you decide to rent an apartment or Airbnb (affiliate link) be prepared for a strong possibility that it will be accessible only by winding narrow stairs. However, they're also generally more affordable and more spacious than a hotel. And if you're staying for longer than a few days, you may save money on some meals if you can make them in the kitchen / kitchenette. You can also find them in cozier neighborhoods off the beaten path and away from the touristy hustle and bustle.
IMPORTANT: Make sure your Airbnb accommodation is legal. It should have a 13 digit registration number and be provided by a reputable host. There was a recent legal action in which the city of Paris sued Airbnb for illegal listings, so do your research before booking. Laws in regards to short term rental properties are constantly changing across the world.
There's always a risk with an Airbnb that the booking will get cancelled at the last minute, that the house or apartment won't live up to the pictures, or that you'll be next to loud neighbors, smokers etc. etc. I've had hit or miss experiences with Airbnb and the difficulty is getting any grievances remedied during your vacation. This is especially true when you're traveling overseas and your cultural expectations of service, size, cleanliness, etc are different from the country you're visiting. In France, the customer is NOT always right as compared to American consumer culture.
These challenges are far less likely to happen at a hotel with a full time staff employed to serve your needs. A hotel is also often more secure, safe, and accommodating. You'll likely have access to a helpful concierge, gym, spa, daily cleaning service, fresh towels and sheets, and other hotel amenities. A small upside is also that it's often easier to be found and picked up by an Uber at a hotel vs. an apartment. These differences may be obvious but they're important to consider to make the most of your trip.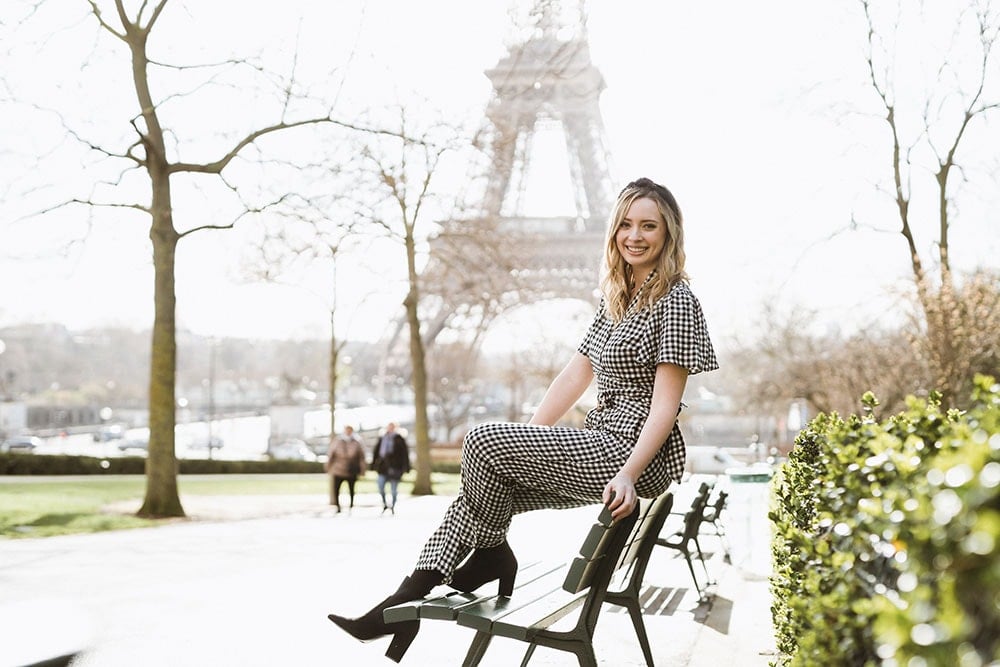 What to Pack for Paris
Walking Shoes
Arguably this is the most important thing to get right when packing. You're going to be doing a LOT of walking in Paris. Bring a pair of very comfortable versatile walking shoes that can go with many outfits. It also rains quite frequently in Paris so shoes that are somewhat waterproof are a good idea (as opposed to canvas or perforated sneakers). With the old cobblestone streets and uneven surfaces, sneakers really are the best bet compared to flats.
Parisienne women truly have made sneakers very fashionable. I brought a pair of white on white Addidas Superstar Sneakers and wore them pretty much daily. They kept me even footed on cobblestone streets and the leather material prevented my feet from getting wet on the two rainy days we encountered.
Neutral Colors
People in Paris generally wear only neutral colors and prints. So if you want to blend, I'd suggest packing the same. It also makes it easier to coordinate outfits. Even if your apartment has a laundry machine it's likely extremely small compared to American machines. Black, white, navy, and camel with a few striped pieces are all you really need!
Layers
Unless you're going at the height of summer, Paris weather can vary a lot from day to day and even from day to night. So bringing layers, including lightweight t-shirts and sweaters to wear under jackets and coats, is key.
Exactly What I Wore Most
We wet to Paris in March and the weather was slightly chilly but not freezing. These are the exact pieces I wore most:
Wool Coat – a classic wool coat is essential in Paris unless you're going in the middle of summer. The coats people wear in Paris are CHIC and very high quality. Since you'll be wearing a coat over almost every outfit if you're going in fall, winter, or spring, I'd recommend investing in something nice. I wish I had.
Leather Jacket – I splurged on a real leather jacket recently and had NO regrets about it when it came to Paris. I wore it almost every day. It was the perfect easy way to dress up almost any look and keep warm.
Scarves – medium weight scarves as also a must in Paris for most seasons to keep warm and polish off a look. It can get windy and the scarf really makes a difference in keeping warm.
Sneakers – as I mentioned before I wore my Addidas Superstar Sneakers almost daily. Wear a sneaker that has good arch support and ankle support because those sidewalks and cobblestone streets are OLD.
Low Heeled Black Booties – I wore these almost every night for going out since it was too cold to wear dresses + sandals. The heel is low enough to be comfortable and with wool socks underneath you can keep pretty warm.
Crossbody Bag – I hate carrying around big bags when traveling. It causes my shoulders to tense up which in turn gives me headaches. Plus I wanted something sleek that I could keep close to myself to deter pickpockets. I LOVED this little crossbody bag from Allsaints. It has card slots so you don't need a wallet, and room enough for your passport, cash, chapstick, lipstick, a compact, and a pair of small sunglasses. It transitions perfectly from day to night and went with everything. It has an adjustable leather strap and an optional chain strap for dressing up your look (I didn't pack the chain because it was so heavy).

Foodie's Guide: Where to Eat in Paris
*Google map at bottom of post with all spots listed saved.*
I listed below only the places we actually ate at and enjoyed. Many are in Les Marais or nearby, which is where we stayed. When researching places to eat in Paris I became quickly overwhelmed so I didn't want to make this list too long. If you want the full list of places I researched, including the spots we didn't have time to visit, then check out this link.
I want to make a few observations before diving into the list of places we enjoyed. These of course are only coming from my experiences as an American tourist (though both my parents grew up in other countries so I hope my perspective is open minded).
Dining out in Paris can be an interesting experience. We had some very mediocre food which can be disappointing when popular culture tends to romanticize and glorify Parisian cuisine. Luckily we didn't really encounter any rude waitstaff or service as some tourists apparently do. Though we did have one waiter literally forget about us and it took over an hour to get a pizza. Don't expect many apologies if something like this happens.
I think if you are open minded and start off any interaction in Paris with "bonjour!" or "bonsoir" then people generally are pleasant. If you haven't visited Paris before then expect to dine in small establishments with small chairs in very close proximity to other patrons.
The quality of food in Paris, and in Europe in general, is much higher than America. Especially the fresh produce, eggs, meats, dairy, and breads.
However, we didn't have many meals out that completely blew us away. It's also really easy to tire of French bistro menus which all contain very similar classic dishes. That's why you'll see a mix of cuisines below. Of course this is by no means a definitive guide but the places below are the ones we truly enjoyed. Quite a few didn't make the list.
Important note: you must make reservations!
I saw this written in a few other blog posts and guides to Paris but didn't quite take it seriously. That was something I regret. We were turned away from restaurants several times for not having a reservation, even if we were the first people to show up.
I would make as many reservations online as possible, but some restaurants don't take online reservations. Try calling via Skype to book reservations in advance from your country, or better yet see if you can have your hotel concierge handle it for you. Parisian restaurants are also really weird about confirming reservations. A lot require that you call and confirm within 24 hours of your booking which isn't always convenient when traveling in another country.
Breakfast & Brunch
Buvette
This is technically a French wine bar, but they do an amazing breakfast. Ashley and I had visited the Buvette location in NYC together before, so I was curious to see how the Paris location compared. It offers both breakfast in the day and cocktails at night. The waffles we enjoyed were incredible, and they use a milk frother to make their scrambled eggs incredibly fluffy. Beyond breakfast the food is mostly small bites and snacks.

Breizh Café (crepes)
AMAZING crepes in a comfortable cafe environment. There are several locations, we enjoyed the one in Le Marais. I could eat 1,000 of both their sweet and savory crepes. Some of the menu items sound delicious, but the waitress may tell you something unexpected about the dish or ingredient (such as "sausage" means blood sausage) so definitely ask for detailed descriptions if you're less adventurous.
Fragments
You'll see this place on many Paris guides, lists, and Instagram posts. It's actually worthy of the attention (unlike many other places!). It's TINY but serves amazing coffee, pastries, and avocado toast. We came here several times for breakfast since it was in walking distance from our apartment in Le Marais.
Lunch
Les Philosophes
Casual French cafe you can stop in when you need a bite. Try the French Onion soup!
L'As du Fallafel
This is a casual fast food stall where you can get incredible falafel and eat it while walking the pretty streets of Marais.
Food Markets
Marché des Enfants Rouges
This is a wonderful open air but covered food market dating back 400 years. Here' you'll find stalls selling fresh raw ingredients but there's also mini restaurant stalls serving burgers, crepes, seafood, Asian food, wine and more. However, it isn't necessarily a food court or somewhere to grab a snack. The ready-to-eat stalls are more full service where you eat at the stall you ordered from. Even if you don't go to eat a meal, the experience walking around is fun enough!
Galeries Lafayette Gourmet
This is a separate building within the massive Galeries Lafayette department store area. It has 2 stories of groceries and prepared food stalls with literally EVERYTHING you could imagine, including mini locations of renowned establishments so you don't have to visit them all individually on the streets. The third floor is a wine cave with an amazing selection. It's definitely worth checking out, especially on a cold or rainy day.
Dinner
Monsieur Bleu
Hands down our favorite dinner of the trip. It's ultra chic and romantic (haha!) and has an incredible view of the Eiffel Tower. For us this menu had the most options we were excited to order, and the food and service was exceptional. It's definitely more of an upscale place and it's a little hard to find but it's so worth it.
Baffo
A little Italian joint with great pasta and friendly service. We were lucky to get in one night as it's truly tiny, so make a reservation in advance!
Appetizers / Drinks:
Frenchie Wine Bar
Since getting a reservation at the restaurant Frenchie can be a challenge, you can visit the wine bar for a taste of the food with small plates. Small and boisterous, be prepared to wait and to be sat in tight quarters. The food was good, but perhaps not as great as the hype would suggest. Still worth a visit if you're in the area.
La Mary Celeste
This is a cocktail bar with small plates / tapas with an excellent vibe and incredible drinks. A great place to go before dinner for a night out.
La Mangerie
This place has a little cupboard door to access the main dining room which makes you feel like you're heading into Narnia. The tapas style food and drinks were pretty good, but the ambiance and staff are really what make the place fun. I'd recommend hitting this place up for before dinner drinks & bites or if you're not too hungry.
Candelaria
The Taqueria portion of this establishment is tiny but super fun. They do tacos and frozen margaritas. I won't say they're the best tacos or margs I've ever had coming from Arizona and having visited Mexico multiple times, but the atmosphere is really fun. The Taqueria also doesn't require reservations, but the cocktail bar attached does.
A world famous institution, this bar is located inside the Ritz Paris. It's small and often you have to wait to get inside, but it's incredible. The bartenders are career professionals who make your drink based on your preferences. Women's drinks come with a flower. The vibe is SO much fun and you never know who you'll run into there. When we tried to leave the bartender wouldn't let us and poured us a new cocktail creation he was experimenting with. He didn't have to twist our arm much… we would've come here nightly if we could get in without waiting (and if the drinks were cheaper haha)!
Bakeries & Patisseries
Du Pain et Des Idées
This boulangerie is a MUST visit while in Paris. Get a pistachio escargot, a croissant, and a baguette and head to the Canal Saint-Martin Pont d'Amélie or a park to enjoy outside and you'll be in heaven on Earth.
Laduree
The home of the famous macaron, there are actually locations studded all over Paris. You have to pop into a location at least once for the experience (and the Instagram photo). Try getting a few macarons from Laduree and a few from Pierre Herme (below) and see which you prefer. They're in constant competition for which is superior!
Pierre Herme
Just like Laduree, there are also many locations of Pierre Herme. You'll find macarons, pastries, and chocolates all under the same family of inventive flavor pairings.
Jean-Paul Hevin
If you like chocolate, go to one of these locations. That's all I need to say!
Bontemps Patisserie
The most adorable and feminine patisserie with beautiful treats. We had amazing heart shaped cookie sandwiches that we basically bought just because they were cute, but turned out to be super tasty.
Be sure to check out Ashley's post on the Best Cafes in Paris for her take!
Best Photo Spots in Paris
I wouldn't be a good blogger if I didn't include some places to get beautiful photos of your trip. Because if you didn't Instagram it, did it even happen? 😉
Jardins du TrocadéroThis is where EVERYONE goes for their Eiffel Towel pictures. It's kind of a must if you want that perfect Instagrammable snapshot of your trip. Just know that unless you get there right at sunrise, it's going to be completely and utterly jam packed with people trying to get that photo.
Monsieur Bleu
One of our favorite restaurants in Paris also has a spectacular view of the Eiffel Tower from the patio and restaurant!
Montmarte / La Maison Rose
The winding streets of Montmarte are positively enchanting. Here you'll find exactly what you imagine when you conjure up images of cobblestone Parisian streets. Start at La Maison Rose and wonder around until your feet are sore. It's worth it, promise! If you really want a beautiful picture opportunity in front of this famous pink building, then be sure to show up early.
Pont Alexandre III / Along the Seine
The Seine river is quintessential Paris and this bridge in particular is stunning.
Galeries Lafayette
Not only is this a great place to shop, but there's a rooftop area where you can get an amazing panoramic view of the city for free.
For a complete list of photo locations, check out our photographer's blog post on the subject here.
How to Navigate Paris Culture & Language
French Language
I was really nervous about not being able to understand or speak French. I'm sure we've all heard horror stories of American tourists being admonished, mocked, or given poor service because they didn't speak the language. It turns out those fears were completely unfounded, at least for us.
That being said, I didn't go in without a word of French in my back pocket. I spent a few weeks leading up to the trip playing on Duolingo, the language learning app, to familiarize myself with the most basics of the language. I'd recommend focusing on food, drink, pleasantries, and a few key phrases like "where's the bathroom?" and "do you speak English?" If you enter any establishment or taxi with a friendly "bonjour!" or "bonsoir!" (good evening) then that usually sets you off on the right foot. "Merci" also goes a long way.
Conveniences (or lack thereof!)
Many places open later and close earlier than Americans are used to. If you have an early morning flight to catch and want to grab a pastry and coffee before heading to the airport it can be a challenge. Same with late night bites or even 'convenience' stores to grab bottled water or essentials. I'd recommend planning accordingly.
In Paris many places are closed on Sundays & Mondays or have limited hours. Definitely keep this in mind as you plan your trip. If you're only going to be in Paris for a short time, you probably don't want it to be over a Sunday and Monday.
Slower Pace
I've seen many Americans slightly bewildered by the change of pace in some aspects of French culture. Paris, of course, is a large city and there's lots of hustle and bustle. However, the pace is still slower than some aspects of American culture. Dinner takes hours. It's not to be rushed. You typically have to ask for the check when you're ready for it. Parisians go out often on the weeknights. They don't save their socializing, eating, and drinking for the weekends or holidays only like many Americans. There's an appreciation for the luxuries of life in quality over quantity or even accessibility. Savory this and enjoy it!
Guide to Paris Map
Recipes Inspired by Paris
Ashley and I have both published some recipes inspired by our trip to France. Check them out below!
Photos by Anastasia Abramova-Guendel
About Tessa...
I share trusted baking recipes your friends will LOVE alongside insights into the science of sweets. I'm a professionally trained chef, cookbook author, and cookie queen. I love to write about all things sweet, carb-y, and homemade. I live in Phoenix, Arizona (hence the blog name!)
© Handle the Heat - handletheheat.com
Join the Handle the Heat Community


---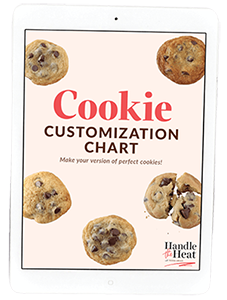 Do you want a more delicious life?
Instead of digging through cookbooks and magazines and searching the internet for amazing recipes, subscribe to Handle the Heat to receive new recipe posts delivered straight to your email inbox. You'll get all the latest recipes, videos, kitchen tips and tricks AND my *free* Cookie Customization Guide (because I am the Cookie Queen)!