How to Knead Dough
This post is sponsored by Red Star Yeast. All opinions provided are my own. Thanks for supporting me in working with brands I love, to bring you new tutorials and videos!
This post may contain affiliate links. Read our disclosure policy.
When it comes to making bread from scratch there's such an intimidation factor that so many people never give it a try, or give up if something goes wrong.
In my opinion, that's such a shame. Because baking bread from scratch is an incredibly fun and rewarding process. Once you get the hang of a few key techniques, you'll be baking bread like a pro.
I'm very excited to be partnering with Red Star Yeast, my favorite brand of baker's yeast, to bring you this how-to video post.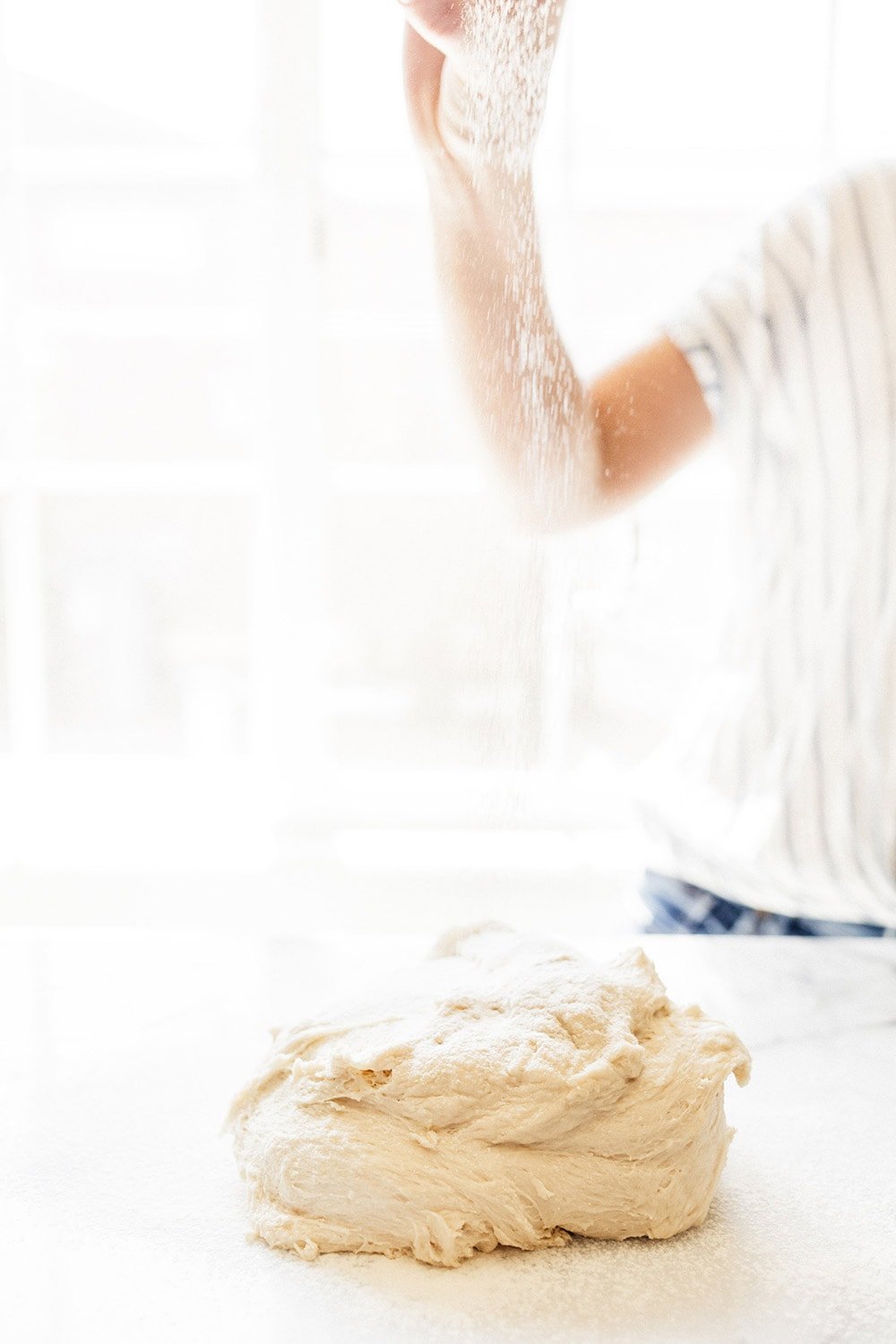 So in this post I'm going to be showing you how to knead dough by hand. Kneading is surprisingly important to creating a beautiful loaf of bread. In fact, kneading incorrectly can actually ruin your baking project!
What is kneading?
It's the process of working the dough physically into a smooth ball so that strands of gluten form. Gluten is created when the protein content in your flour is combined with water and physically mixed, stirred, or most of all kneaded.
Gluten provides the essential structure to breads, allowing the dough to stretch and expand as it rises. Kneading can almost always be done by hand, even if the recipe calls for an stand mixer.
Kneading by hand is perfect for those of you who don't have a stand mixer (or can't find your dough hook…).
It also allows you to really improve your bread baking skills by developing a sense for how the dough should look and feel during different steps of the bread making process.
How to Knead Dough
Note: this technique will work with just about any bread recipe. Knead until your dough looks and feels the way it's described by the recipe specifically. If you're looking for a foolproof recipe you can use to make just about anything, check out my Ultimate Simple Dough recipe!
Start in your mixing bowl. Add in half of flour with the other dry and warm wet ingredients. Your liquid should be about 100-110°F. It should feel warm, but not hot, to touch. If the temperature is too hot for you to touch, it'll likely kill your yeast.
Gradually add in the remaining flour until the ingredients come together into a dough as described by the recipe. Turn the dough out onto a floured surface. Adding more flour as needed, knead until the dough is smooth and elastic. Start by only using the flour called for in the recipe. Avoid adding too much additional flour, which may result in a dry or dense bread.
Perform the window pane test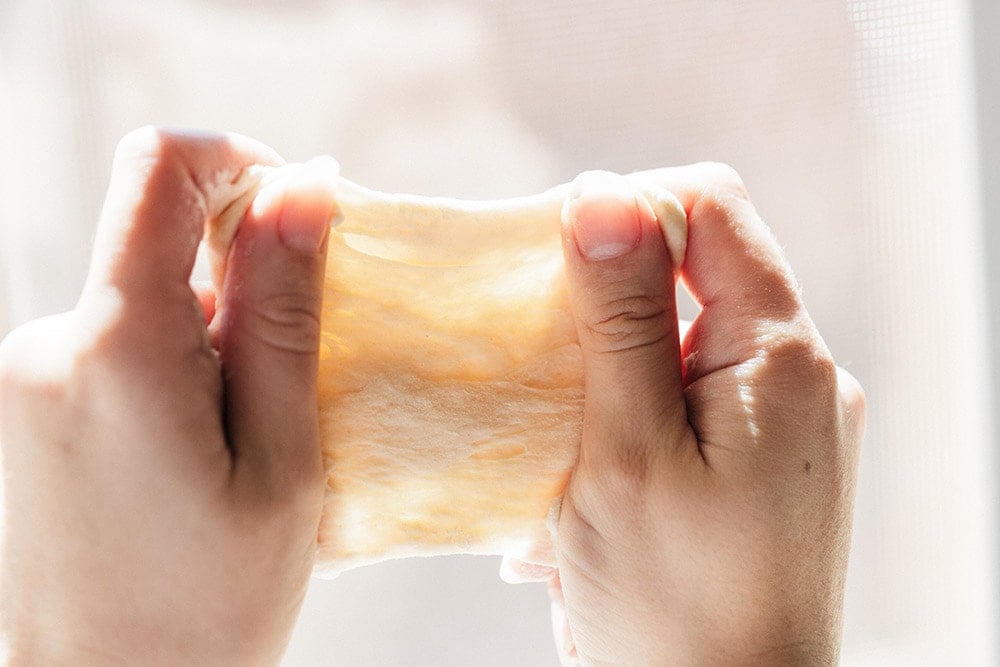 This test allows you to see if the dough is perfectly kneaded and ready to move on to rising.
Simply grab a piece of dough and stretch it out between your hands. If the dough breaks or tears then it needs more kneading. If it holds together and allows the light to shine through so you can see web-like strands like in the above photo, it's ready to rise.
Remember what the dough feels like when it's not ready and when it is ready so you can improve your sense for working with dough!
Kneading Can Vary!
Remember, a bread recipe should be viewed as a set of guidelines. You must make it work for all of the variables in your unique kitchen environment. Really use your sense when making bread, that's half the fun of it anyways! These variables can affect how long it takes to knead, rise, and bake. Here are some examples:
•Type and brand of flour (bread flour has more protein and will develop gluten more effectively)
•Environment (humidity, elevation, etc.)
•Kneading technique (if you're strong and tall, it may take you less time to knead by hand)
If you're curious about more bread baking tips and tricks, be sure to visit Red Star's website. Here's a helpful article on the differences between active dry and instant yeast, which I mention in the video above.
What are your favorite bread baking tricks?
About Tessa...
I share trusted baking recipes your friends will LOVE alongside insights into the science of sweets. I'm a professionally trained chef, cookbook author, and cookie queen. I love to write about all things sweet, carb-y, and homemade. I live in Phoenix, Arizona (hence the blog name!)
© Handle the Heat - handletheheat.com
Join the Handle the Heat Community


---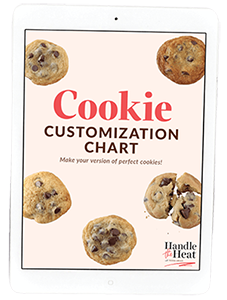 Do you want a more delicious life?
Instead of digging through cookbooks and magazines and searching the internet for amazing recipes, subscribe to Handle the Heat to receive new recipe posts delivered straight to your email inbox. You'll get all the latest recipes, videos, kitchen tips and tricks AND my *free* Cookie Customization Guide (because I am the Cookie Queen)!