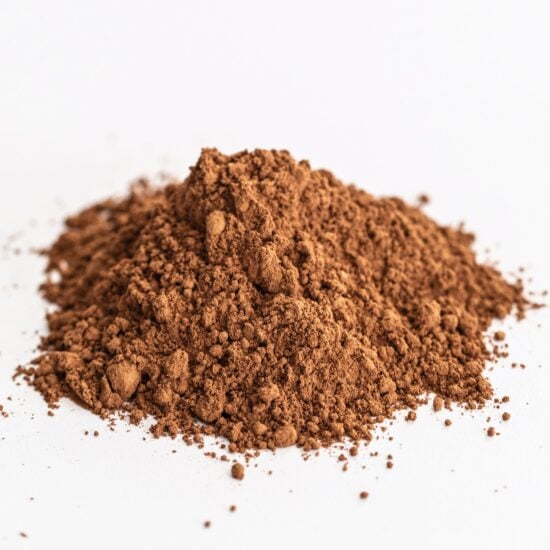 The Most Important Thing to Know About Cocoa Powder
When buying cocoa powder, a lot of people focus only on the brand name, color, or if it's Dutch process or natural.
Although two of those things are actually important, one thing matters the most. And this one thing is what's most often overlooked. In fact, most people aren't aware of it at all!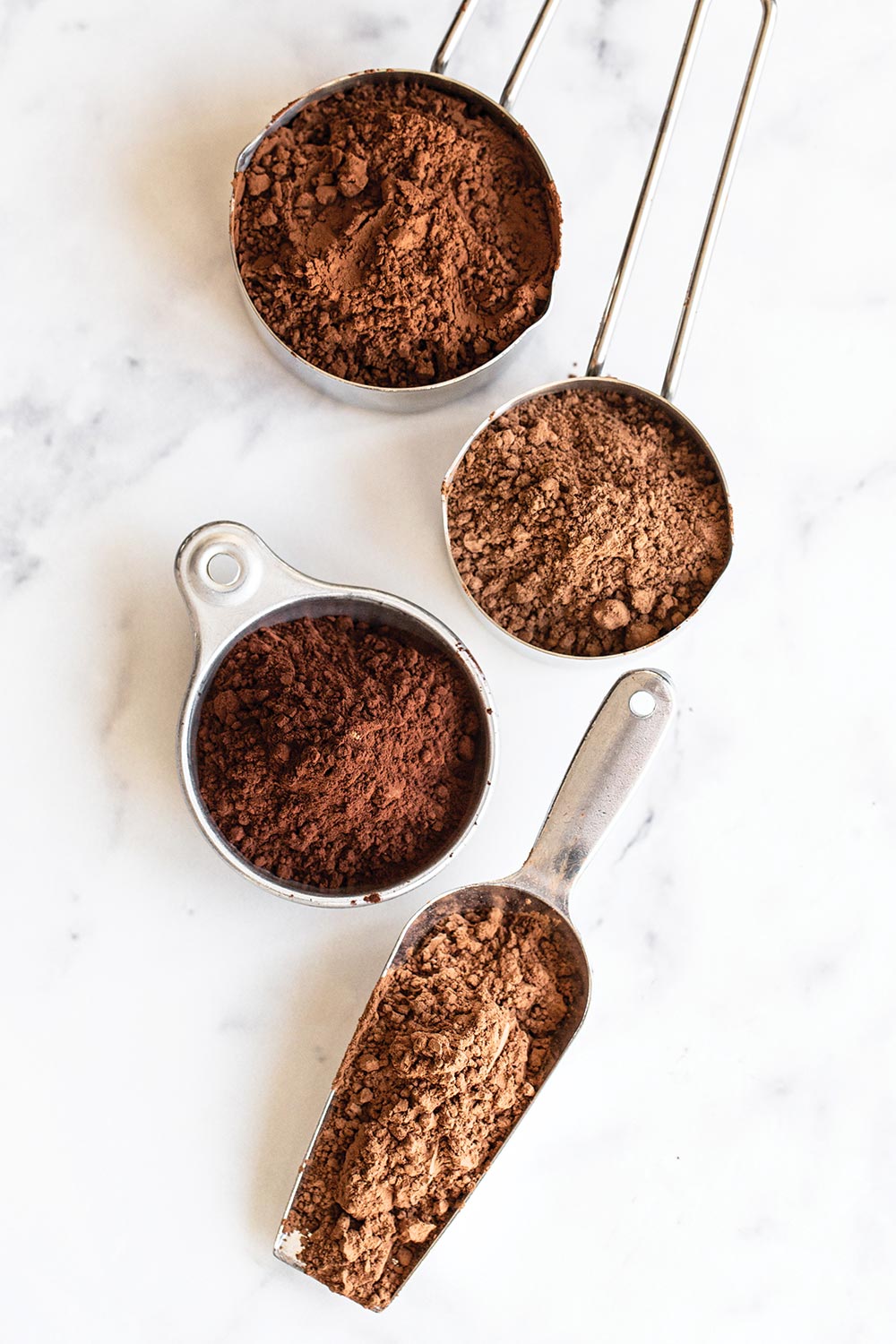 The SECRET behind the BEST cocoa? FAT!
The FDA stipulates that cocoa powder must contain at least 10% cocoa butter. However, cocoa butter is pricey so you'll find most grocery store brands contain just that amount. This leads to powder that tends to be starchy and chalky. Those starches zap moisture. In fact, they can absorb up to 100 percent of their weight in moisture!
This can lead to dry cakes, cakey brownies, crumbly cookies, and chalky or bland chocolate frosting. Overall, the less fat the less chocolate flavor.
What should you buy instead?
HIGH FAT COCOA POWDER IS MAGIC!
High fat cocoa powder contains at least 22% cocoa butter, double the amount of most grocery store cocoa products!

This results in a richer chocolate flavor with cakes that are ultra moist and tender in texture, brownies and cookies that are chewy and fudgy, and ultra smooth buttercream frosting. In fact, one of the secrets to my Best Chocolate American Buttercream recipe is high fat cocoa powder!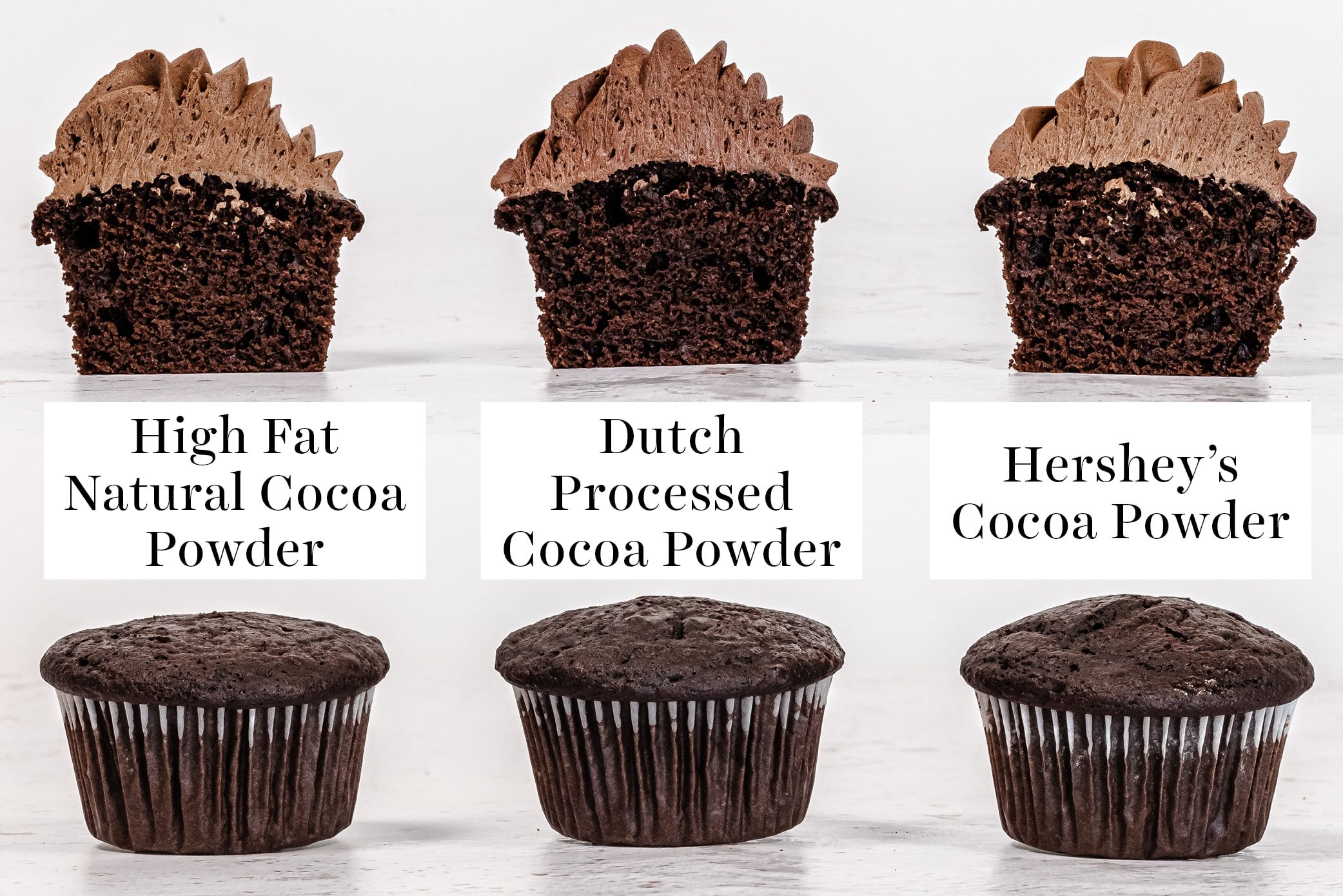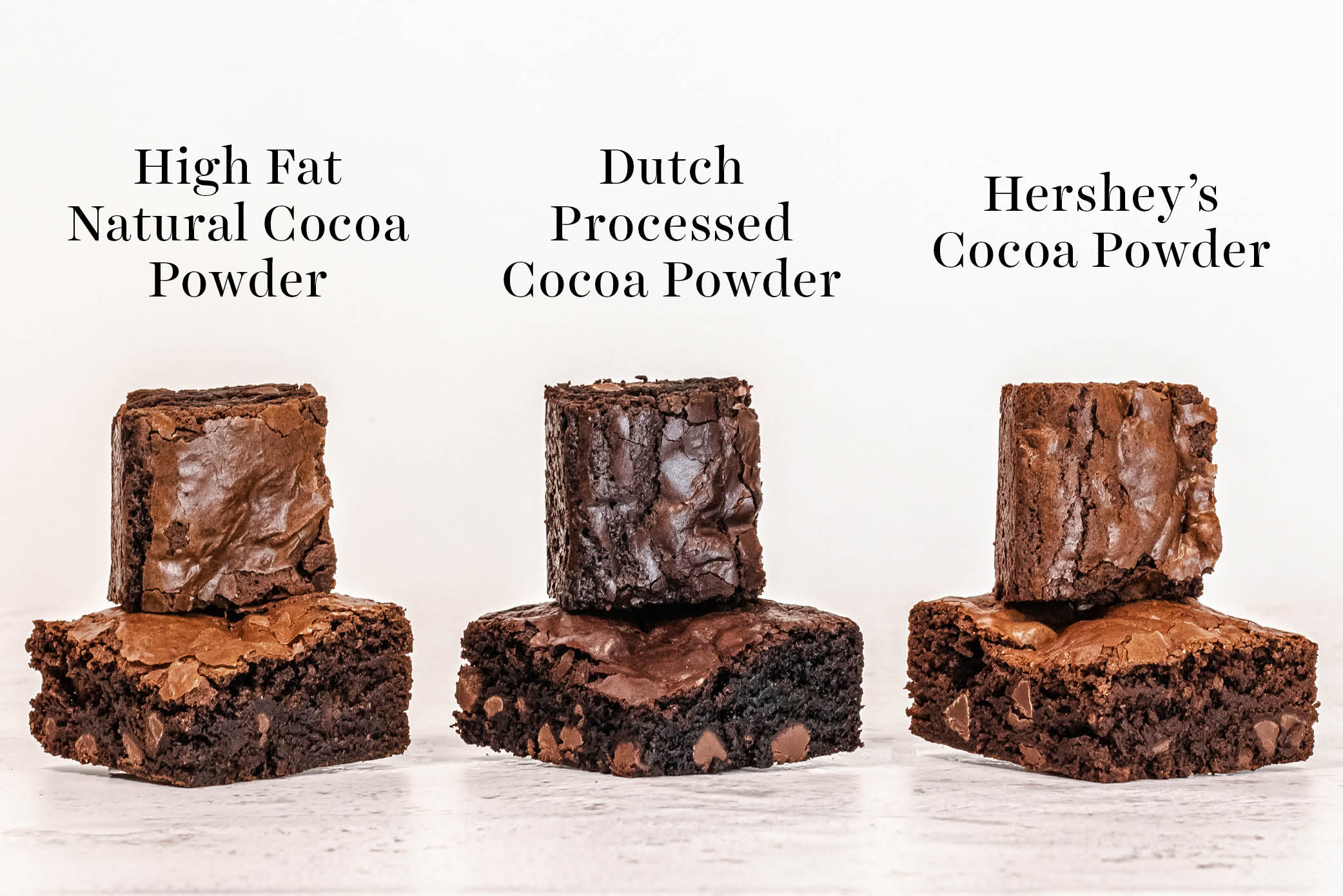 How to tell if a cocoa powder is high fat?
High fat cocoa powder is often labeled as such and comes at a higher price point. Look at the nutrition label on the packaging to be sure:
Look for 1 gram of fat or more (instead of .5 grams) per tablespoon (5 to 6 gram) serving.
Where to buy high fat cocoa powder?
Amazon or King Arthur Flour, Penzey's, and I've seen Ghirardelli and E. Guittard found at Whole Foods & Target. Links below.
What are the best brands of cocoa powder?
This depends on a lot on personal taste preferences! Below are some of my favorites including some of the cocoa powder products used in the photos throughout this article. As you'll see, most Dutch process cocoa has far more fat content than natural! It's not just about pH levels.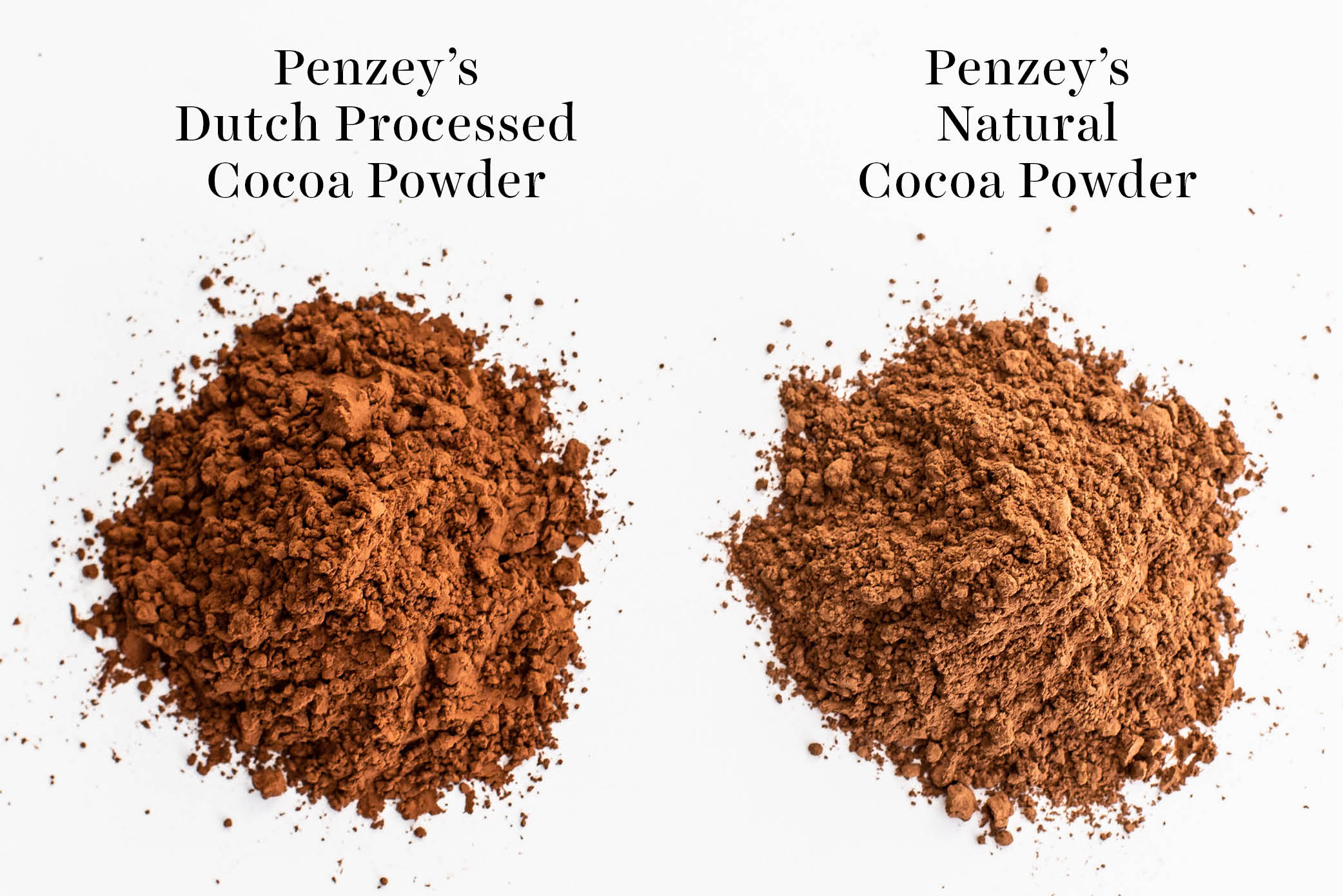 DUTCH PROCESS:
NATURAL:
Best cocoa powder recipes:
Photos by Ashley McLaughlin.
About Tessa...
I share trusted baking recipes your friends will LOVE alongside insights into the science of sweets. I'm a professionally trained chef, cookbook author, and cookie queen. I love to write about all things sweet, carb-y, and homemade. I live in Phoenix, Arizona (hence the blog name!)
© Handle the Heat - handletheheat.com
Join the Handle the Heat Community


---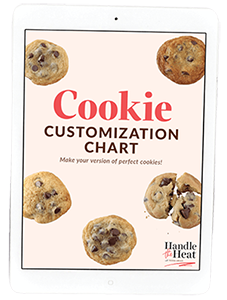 Do you want a more delicious life?
Instead of digging through cookbooks and magazines and searching the internet for amazing recipes, subscribe to Handle the Heat to receive new recipe posts delivered straight to your email inbox. You'll get all the latest recipes, videos, kitchen tips and tricks AND my *free* Cookie Customization Guide (because I am the Cookie Queen)!