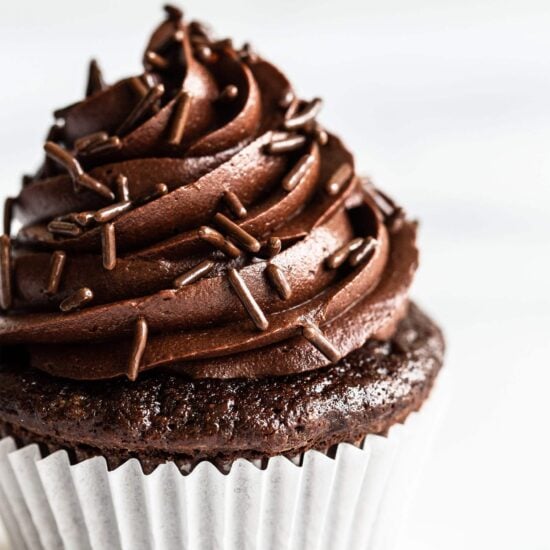 How to Convert Cake into Cupcakes (and Cupcakes into Cake!)
As beautiful and impressive as they are, sometimes you just don't want to bake an entire layer cake.
The construction and decorating of a layer cake, let alone the stress of transporting it anywhere, can be a hassle. Even slicing and serving a cake at a party can be a whole production.
Cupcakes are easier, quicker, and less stressful. Especially when serving a crowd! They're perfect for outdoor gatherings like picnics or kids' birthday parties. Not everyone wants an entire slice of cake to themselves… but I know few people who will turn down a cupcake!
This article will show you every step of how to transform a cake recipe into cupcakes.
How to Make Cake Into Cupcakes (and vice versa!)
Conversion Guidelines:
The below yields are approximations and will vary depending on the recipe used, how much you fill your cavities, and even the brand of baking pan used. These guidelines can be used both ways, so that you can convert any cake recipe into cupcakes, and any cupcakes recipe into a cake.
Two 8-inch round cake layers = 18 to 24 standard cupcakes
Two 9-inch round cake layers = 24 standard cupcakes
One 10-inch bundt pan = 24 cupcakes
One 9 by 13-inch baking pan = 24 to 36 standard cupcakes
Conversion Guidelines for JUMBO Cupcakes:
So two 8-inch round cake layers = 9-12 jumbo cupcakes
Two 9-inch round cake layers = 12 jumbo cupcakes
One 10-inch bundt pan = 12 jumbo cupcakes
One 9 by 13-inch baking pan: 12-24 jumbo cupcakes
For jumbo cupcakes, bake for 20-22 minutes at the same temperature as called for in the recipe.
Step 1: Prepare Cake Batter for Cupcakes
Prepare the batter normally as the recipe directs. No need to make any changes unless you're scaling a layer cake recipe down for less cupcakes.
Here are some of my favorite cake recipes that work well as cupcakes:
Recipes You Shouldn't Turn Into Cupcakes:
Angel food cake – this must be baked in a special unlined aluminum angel food cake tube pan to turn out as intended.
Sponge cakes – these will be short and dry as cupcakes.
Flourless chocolate cake – cupcakes need flour to provide structure and stability.
Pound cakes – these are generally too dense for the shape of cupcakes.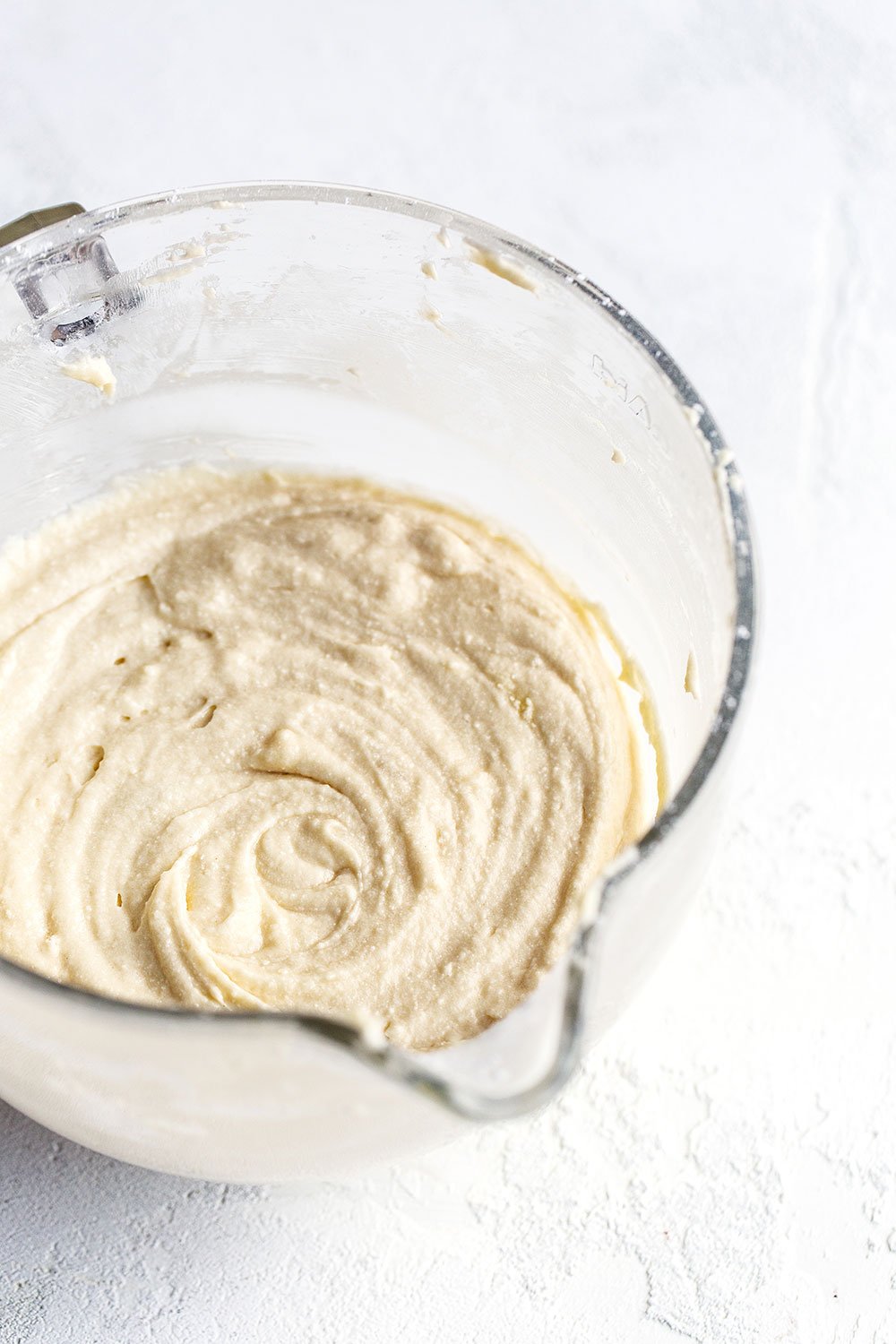 Step 2: Fill a Cupcake Tin
Line your cupcake tins with paper liners (check out my post on how to prevent cupcakes and muffins from sticking to the liners. Liners are important not just to prevent sticking, but for all the cupcakes to rise properly).
Underfilled cupcake pans can result in stout, unattractive, crusty, and dry cupcakes. Overfilling can result in a sunken middle or cupcake tops that conjoin while baking.
You want to fill cupcake cavities two thirds to three quarters full of batter. Use a mixing bowl with a spout or a spring-loaded scoop to make quick and efficient work of filling your cavities.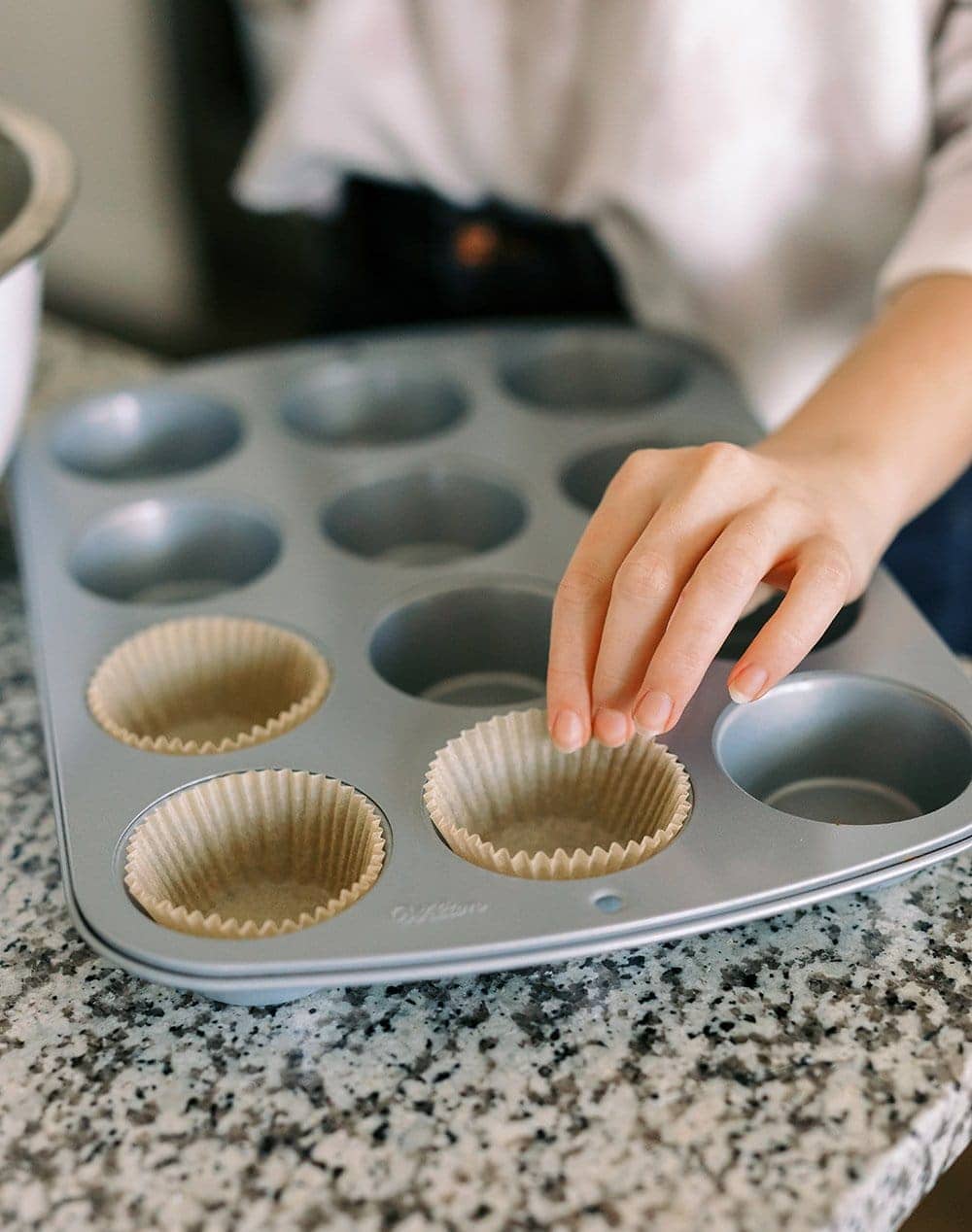 Step 3: How to Bake Cupcakes from a Cake Recipe
Bake at the same temperature called for in the recipe. If converting from an 8 or 9-inch layer cake recipe, you'll only need to reduce the baking time by about 10 to 15 percent. If baking from a 9 by 13-inch cake recipe, you'll need to reduce the baking time more.
Generally, most cupcake recipes bake in 17 to 20 minutes. Start at the low end, quickly test for doneness, and continue baking until done.
How to Tell When Cupcakes Are Done Baking:
Cupcakes are done when a cake tester or toothpick inserted into the center comes out clean or with just a couple moist crumbs clinging.
The internal temperature measured with an instant read thermometer should be around 205° to 210°F.
The tops should spring back lightly when pressed.
Your cupcake may look ever so slightly moist on top – it should finish cooking from the residual heat when removed from the oven.
Step 4: Frosting!
How Much Frosting Do Cupcakes Need?
One of the great joys of cupcakes is that you get more frosting per serving than a layer cake. You'll need more frosting for cupcakes than layer cake, especially if you like a fairly generous amount or plan to use a decorating piping tip.
Generally, you'll need to double the frosting in a layer cake to make cupcakes. Below are some rough conversions. I overestimated because it's better to have too much frosting than not enough! Feel free to scale up by 1.5 instead of twice the amount.
Two 8 or 9-inch cake layers = 3 cups frosting
12 cupcakes = 3 cups frosting (generous amount)
24 cupcakes = 6 cups frosting (generous amount)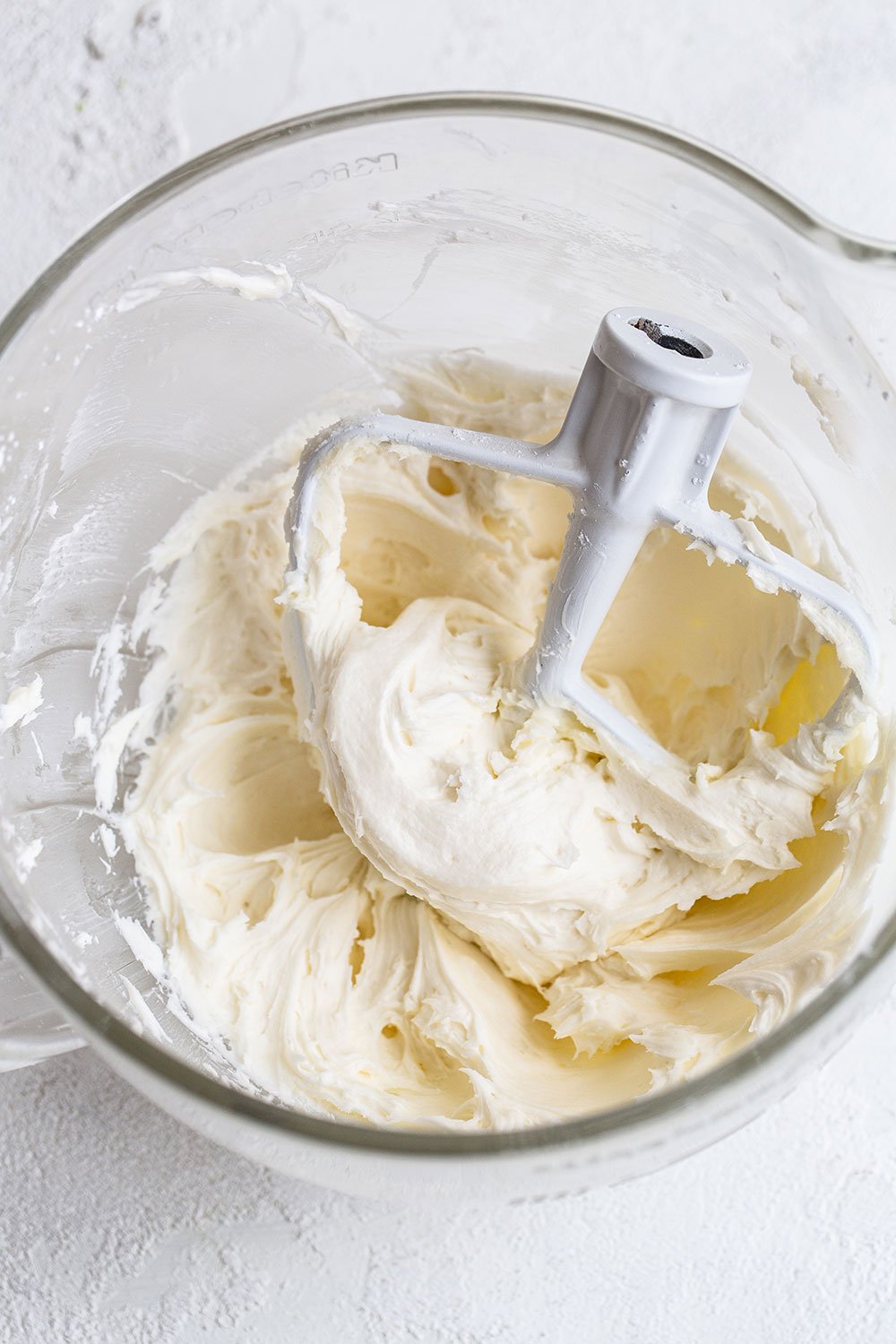 Bonus Tips!
Bake a test cupcake first! Portion out one cupcake and bake to assess how much to fill the pan cavity and how long to bake.
Cake and cupcake recipes are sometimes formulated differently to suit their different purposes. When I'm creating a cupcake recipe, I like something a little sturdier to hold up to a generous amount of frosting but with a looser spongier crumb. With layer cakes, I like something with a tighter crumb. That's why you may observe differences when looking at cake vs. cupcake recipes.
This guide can be used both ways – so, this works for converting cupcakes into cake, but also for converting cake into cupcakes.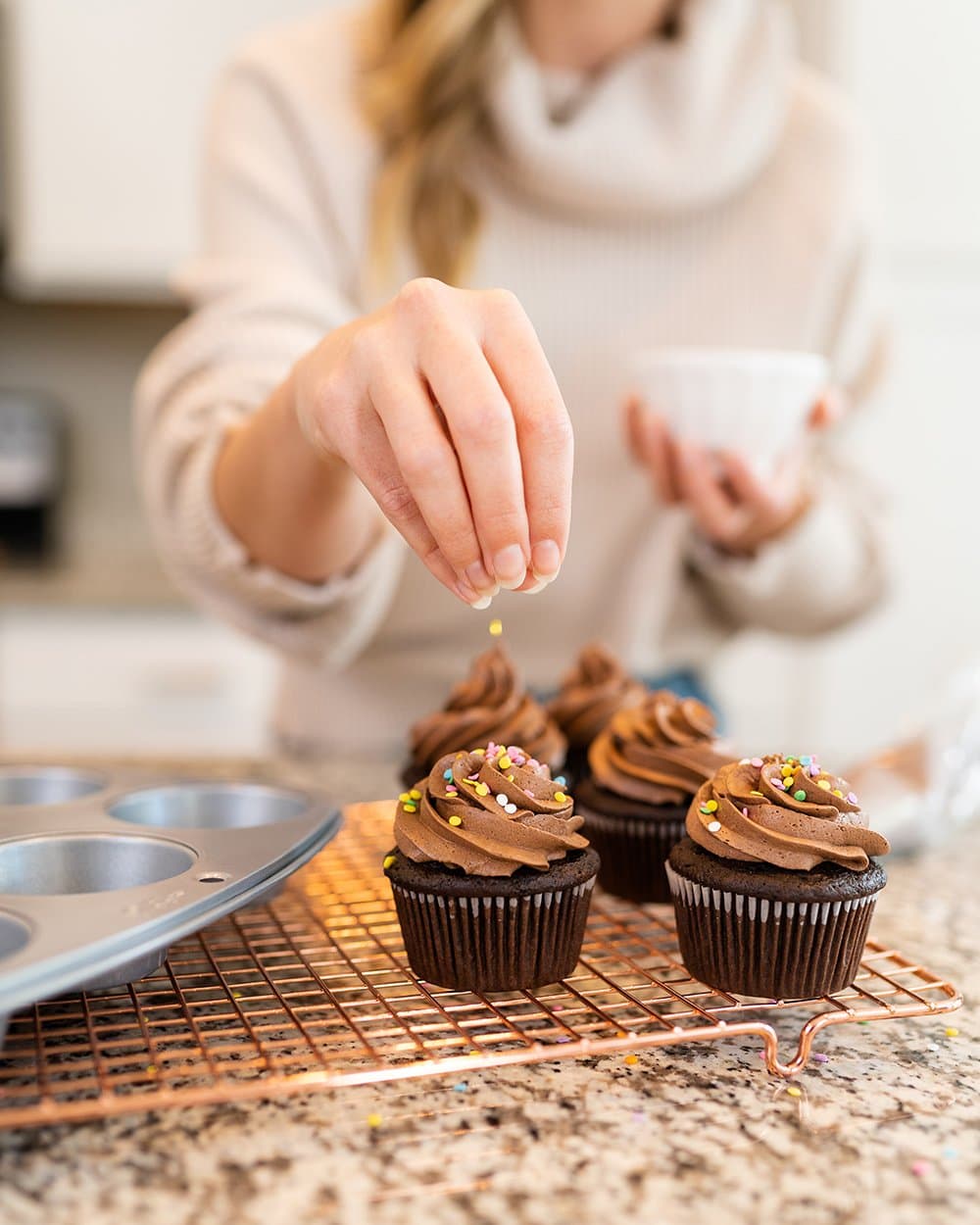 Photos by Ashley McLaughlin and Lauren Hansen.
About Tessa...
I share trusted baking recipes your friends will LOVE alongside insights into the science of sweets. I'm a professionally trained chef, cookbook author, and cookie queen. I love to write about all things sweet, carb-y, and homemade. I live in Phoenix, Arizona (hence the blog name!)
© Handle the Heat - handletheheat.com
Join the Handle the Heat Community


---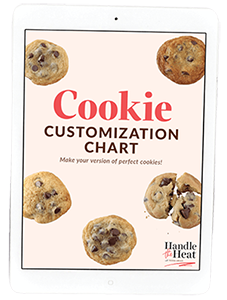 Do you want a more delicious life?
Instead of digging through cookbooks and magazines and searching the internet for amazing recipes, subscribe to Handle the Heat to receive new recipe posts delivered straight to your email inbox. You'll get all the latest recipes, videos, kitchen tips and tricks AND my *free* Cookie Customization Guide (because I am the Cookie Queen)!