Salted vs. Unsalted Butter
This post may contain affiliate links. Read our disclosure policy.
A question I'm asked all the time is why baking recipes typically call for unsalted butter, and if salted butter can be substituted instead.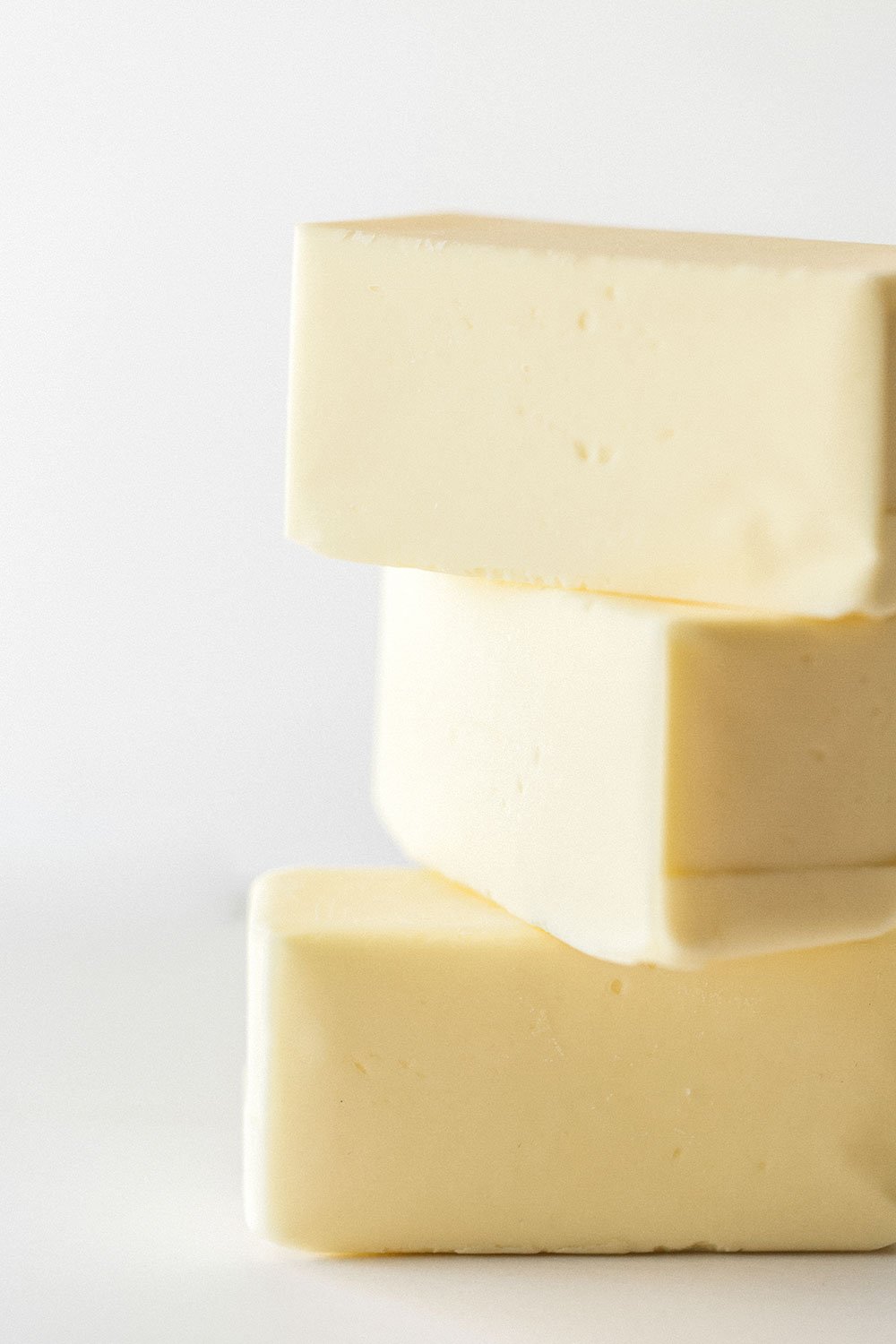 In this video post, I'm going to be answering that question and sharing everything you need to know about salted vs. unsalted butter in baking.
Butter is so important in baking; it not only adds flavor and richness but also a creamy, tender, or flaky texture. I am a strong proponent of using UNSALTED butter in all baking. I always have some on hand in my fridge or freezer. Let me tell you exactly why…
Video: Salted vs. Unsalted Butter Explained
When it comes to salted butter in the U.S., there's actually NO industry standard for how much salt is contained within a pound of salted butter. That means it's next to impossible to be accurate about the total salt content of a recipe you're baking when using salted butter. Some salted butters are saltier than others, and you won't know how it'll affect the taste of a recipe until it's too late to change anything. In fact, some brands have TWICE the amount of salt than other brands!
Twice as salty?!
Plus, if you use salted butter and ALSO add in the salt called for in the recipe, you could very well end up doubling the total amount of salt to the point where the food is almost inedible. Now, unless you religiously buy the same brand of butter and have a good idea for how much salt it contains, this can have some serious negative effects on your baking. I don't know about you but butter is EXPENSIVE so I usually just buy whatever is on sale!
This is the main reason I stick to unsalted butter 100% of the time. Using unsalted butter allows you to control the salt in a recipe. I only keep unsalted butter on hand, and if I want to spread some on my toast, corn, or anything savory, I can simply add a sprinkle of salt. I find this is much simpler than having to guestimate at substituting salted butter for unsalted.
Salt = preservative in butter
Another reason to avoid salted butter in baking is due to the fact that salt is a preservative. Unsalted butter has a smaller window of freshness and must be replenished at the grocery store more frequently. On the other hand, salted butter can be on the shelves much longer, which means it's likely to be less fresh than its unsalted counterpart. This also means its flavor may not be as sweet.
Even beyond that, salt can mask foul flavors and odors, making it more difficult to determine the freshness of the butter. However, this also means you need to be sure to keep unsalted butter fresh in your home.
If you do need to use salted butter in a baking recipe, omit half or all of the salt the recipe calls for. This can never be a perfect substitution since the amount of salt can vary so widely.
Hopefully I've convinced you to keep unsalted butter on hand!
The best brand of butter to bake with?
Another question I'm asked frequently is what brand of butter I use. To be honest, I usually buy whatever brand is on sale and stock up. Even Target's market pantry unsalted butter is a good choice. I loooove premium brands of butter like Kerrygold for spreading on bread or making buttercream (not for baking), but those are pricey. I try to buy the most standard kind of butter when I'm testing new recipes because I know most of you don't buy the premium stuff.
More Baking Science Articles:
About Tessa...
I share trusted baking recipes your friends will LOVE alongside insights into the science of sweets. I'm a professionally trained chef, cookbook author, and cookie queen. I love to write about all things sweet, carb-y, and homemade. I live in Phoenix, Arizona (hence the blog name!)
© Handle the Heat - handletheheat.com
Join the Handle the Heat Community


---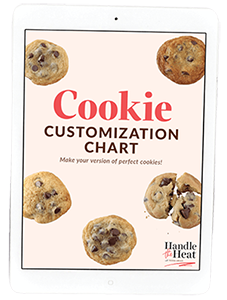 Do you want a more delicious life?
Instead of digging through cookbooks and magazines and searching the internet for amazing recipes, subscribe to Handle the Heat to receive new recipe posts delivered straight to your email inbox. You'll get all the latest recipes, videos, kitchen tips and tricks AND my *free* Cookie Customization Guide (because I am the Cookie Queen)!