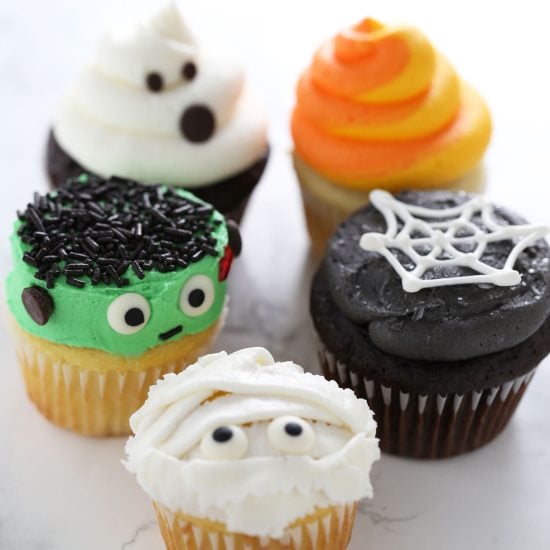 How to Make Halloween Cupcakes

This post may contain affiliate links. Read our disclosure policy.
With Halloween just around the corner, it's time to learn How to Make Halloween Cupcakes that are simple, fun, and so adorable!
I love sharing fun yet easy decorating ideas for cupcakes, cakes, and cookies.
Decorating can be intimidating, between the level of skill or equipment involved – so I have broken these spooky Halloween Cupcakes down into easy-to-follow steps, as well as a video showing each step – because I don't know about you, but that's always the best way I learn something new!
These cupcakes are so fun for your Halloween party dessert table – or set up all the equipment and buttercream, and let your guests decorate their own. So fun, and you know the kids would love it.
I hope you'll give these spooktacular treats a try this Halloween!
How to Make Halloween Cupcakes
The Best Buttercream for Halloween Cupcakes
I used my Best Buttercream Recipe for each of these cupcakes. You can alternatively use my Best Chocolate Buttercream Frosting if you're making a darker-colored cupcake (like the Spiderweb option below). For ALL of my best tips, tricks, and advice on buttercream, I highly recommend you download my FREE guide here.
What Cupcake Recipe Should I Use for Halloween Cupcakes?
Halloween Cupcake Decoration Ideas
Candy Corn Swirl Cupcakes
A super simple approach to Halloween Cupcakes! Simply split a batch of buttercream between three mixing bowls, leaving one bowl white, and coloring one yellow and one orange. Spoon each into one side of a piping bag, like I do in method 3 of this Swirled Cupcake Frosting tutorial. Squeeze the buttercream back out into a mixing bowl until all three colors appear before piping onto the cupcakes.
What you'll need:
Chocolate Spiderweb Cupcakes

This one is a super pretty Halloween Cupcake, in the spookiest way! To get really dark buttercream, start with a chocolate buttercream, then add black gel food coloring. Melt down white candy melts and transfer to a squeeze bottle with a small hole, or a piping bag with a tiny hole snipped. On a piece of parchment, pipe out small spiderweb designs. Let them set in the fridge for about 10 minutes before peeling off and placing on the buttercream. Add a few plastic spiders for extra effect.
What you'll need:
Spooky Ghost Cupcakes

This is a ridiculously quick and simple Halloween Cupcake, and you might even have everything you need on hand! Simply pipe a swirl of white buttercream using a round piping tip, and add mini chocolate chips for eyes, and a regular-sized chocolate chip for the mouth. So fun!
What you'll need:
White buttercream
Plain round piping tip (Ateco #808)
Mini chocolate chips (eyes)
Regular chocolate chips (mouth)
Frankenstein Cupcakes

These are SO fun and festive I can't get over it. Unfortunately, I can't take the credit for this Halloween Cupcake idea; I first saw it on Pinterest via Your Cup of Cake and knew I had to include this method in this post. I found large candy eyes at my local baking supply store, but I've also linked below to Wilton's version, which you can find at most craft stores and some supermarkets during this time of year. If you can't find them, feel free to use chocolate chips or M&Ms. I also cheated a little and used Wilton's Red Decorator Gel for the scar, which ended up being a little goopy but was super easy.
What you'll need:
Mummy Cupcakes

These are super fun Halloween Cupcakes, too! I ended up using a petal decorating tip to get the mummy cloth-wrapped effect. For this, I actually added extra vanilla extract to the plain buttercream to tint it a little, so the color looked more "worn" like a mummy's cloth. This one takes a little practice to get the cloth strips right, so try it out a few times on parchment paper then scrape the frosting back into the bowl before actually frosting the cupcakes.
What you'll need:
More Halloween Recipes You'll Love: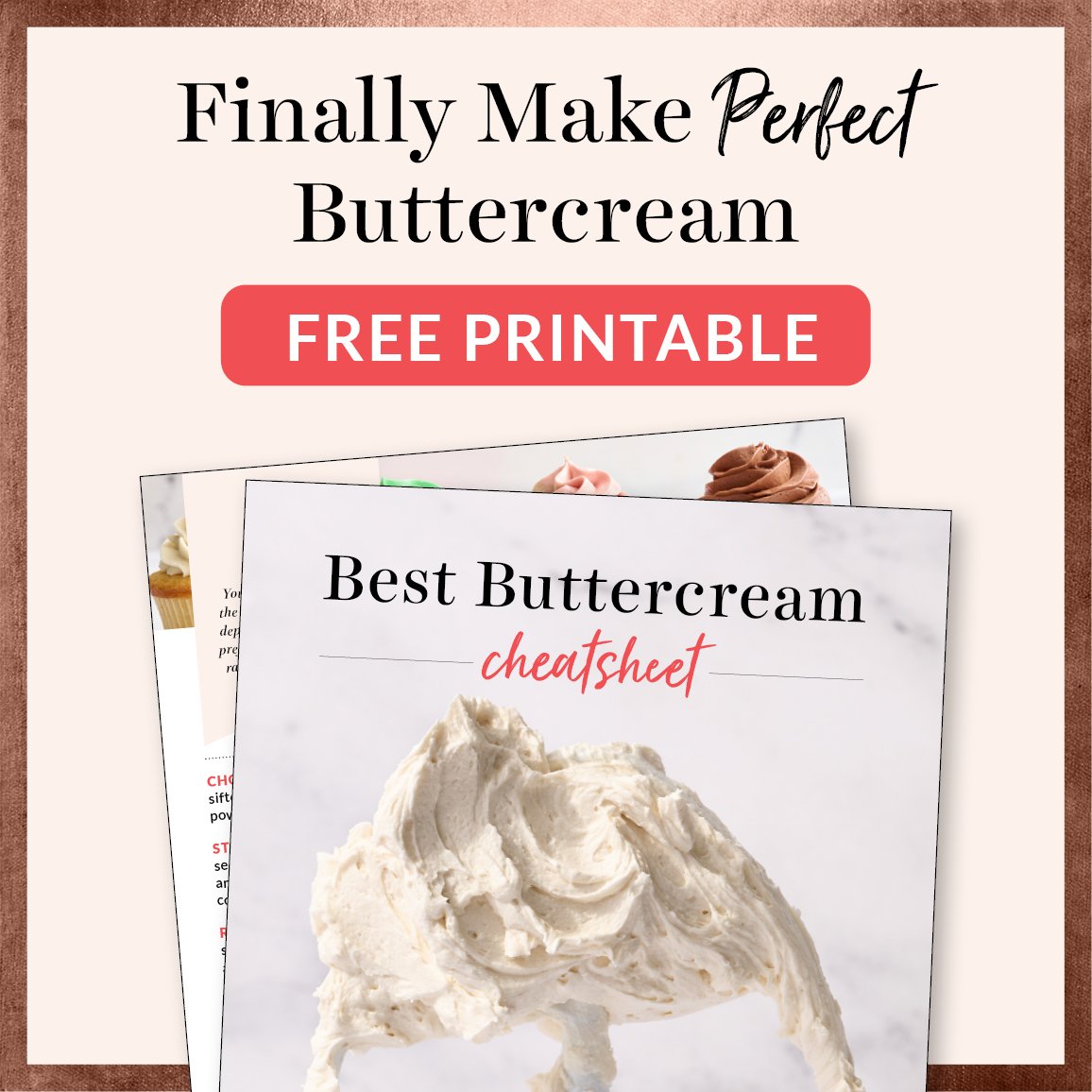 About Tessa...
I share trusted baking recipes your friends will LOVE alongside insights into the science of sweets. I'm a professionally trained chef, cookbook author, and cookie queen. I love to write about all things sweet, carb-y, and homemade. I live in Phoenix, Arizona (hence the blog name!)
© Handle the Heat - handletheheat.com
Join the Handle the Heat Community


---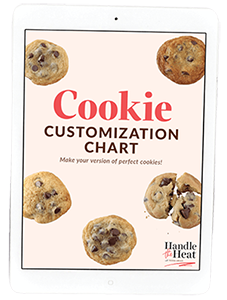 Do you want a more delicious life?
Instead of digging through cookbooks and magazines and searching the internet for amazing recipes, subscribe to Handle the Heat to receive new recipe posts delivered straight to your email inbox. You'll get all the latest recipes, videos, kitchen tips and tricks AND my *free* Cookie Customization Guide (because I am the Cookie Queen)!