Tessa's Recipe Rundown...
Taste: Oh so much more flavorful than your typical banana pie!
Texture: Ridiculously rich, creamy, and smooth. The graham cracker crust adds just enough crunch to balance it out.
Ease: Honestly I think the hardest part of this recipe is cutting nice neat slices. Does slicing pie or cake stress anyone else out? I found popping the pie in the freezer for a bit before slicing makes it much easier. I also simplified the recipe by using a graham cracker crust instead of a pastry crust.
Appearance: Gorgeous! Garnishing with bananas and dulce de leche allows your guests to whet their appetite just by looking at the pie.
Pros: Pure deliciousness.
Cons: None, except once the pie is topped with whipped cream it needs to be served soon. Before that it should last in the fridge so you can prepare ahead!
Would I make this again? Oh yes. Maybe I'll add a bit of chocolate next time 😉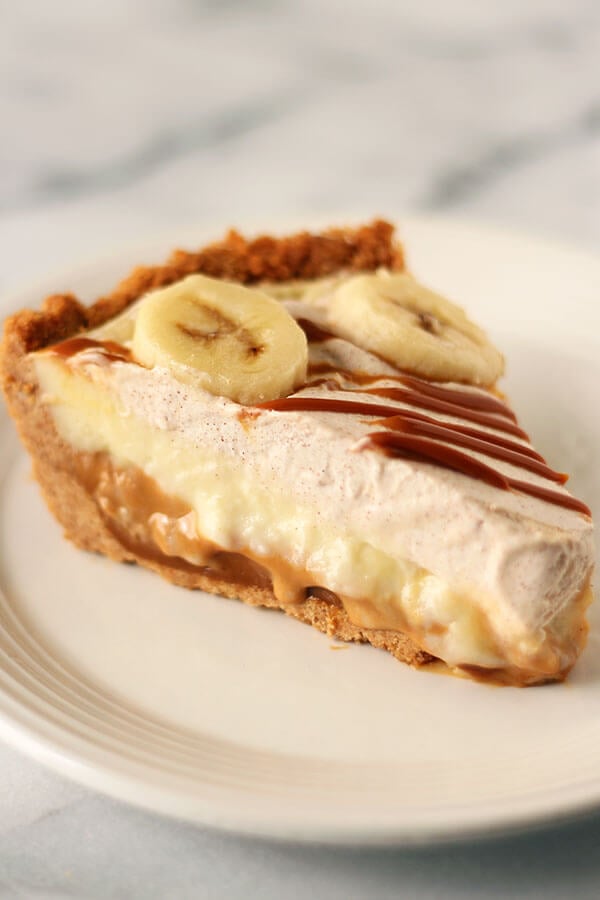 With all the pies in the world sometimes banana seems a bit neglected.
I almost always forget about banana pie. I mean, pretty much all pie is delightful. Even savory! But some of the "classics" can be so overdone or so often done poorly that we forget how good they can actually be. Raise your hand if the idea of a cream pie only conjures up images of clowns smashing pies in their faces. Creepy. That's why I had to toss in a little updated twist to your typical banana cream pie.
This recipe takes full advantage of the rich caramelized flavor of dulce de leche. It can now be found canned at nearly any grocery store in the Latin foods aisle or in the baking aisle. One of my all-time favorite flavor combinations is banana and dulce de leche so to have the two exist together in a pie is perfection. Mmm mm. I hope you'll give the recipe a try soon!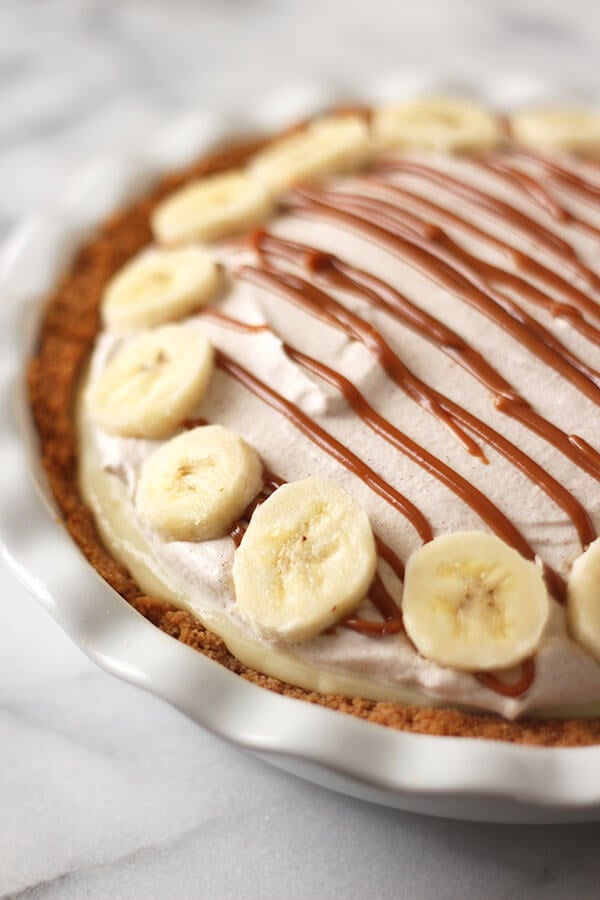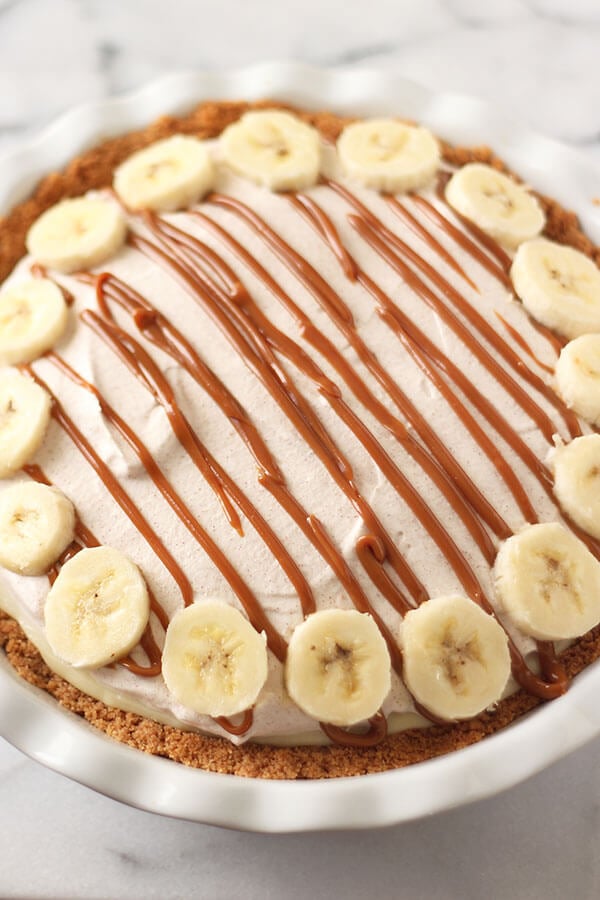 This post was written by me on behalf of Imperial Sugar. All text, photos, and opinions provided are my own.
About Tessa...
I share trusted baking recipes your friends will LOVE alongside insights into the science of sweets. I'm a professionally trained chef, cookbook author, and cookie queen. I love to write about all things sweet, carb-y, and homemade. I live in Phoenix, Arizona (hence the blog name!)
© Handle the Heat - handletheheat.com
Join the Handle the Heat Community


---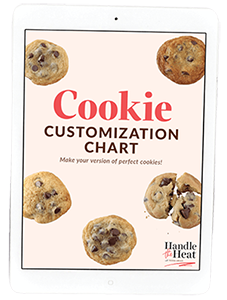 Do you want a more delicious life?
Instead of digging through cookbooks and magazines and searching the internet for amazing recipes, subscribe to Handle the Heat to receive new recipe posts delivered straight to your email inbox. You'll get all the latest recipes, videos, kitchen tips and tricks AND my *free* Cookie Customization Guide (because I am the Cookie Queen)!