Since I get asked so many 'what went wrong' questions I'm continuing on with this Baking Basics series in the hopes that it'll help you guys become more confident and knowledgable in the kitchen. Less fails, more deliciousness. That's my motto! So today is all about Oven 101. Not the sexiest topic but filled with things you'll probably be surprised to learn. Plus I'm using COOKIES to illustrate my points and to make you just a little hungry.
Temperature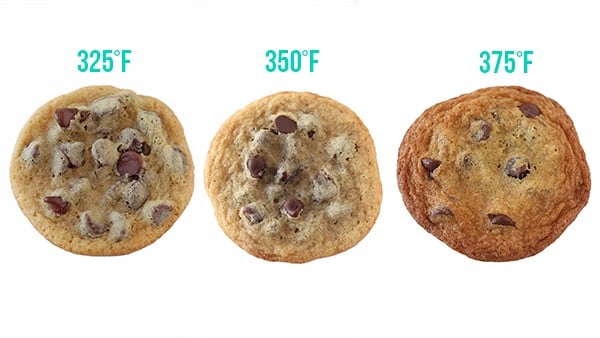 An oven thermometer is a necessity to make sure your oven is heating correctly. Many home ovens are off by 15 degrees, some by even 25 degrees or more! I've never had a home oven be 100% accurate. In fact, our new oven often tells me it's preheated to the temperature I specified when it's actually at least 20 degrees cooler.
It may not seem like a big difference but baking at the wrong temperature can significantly change your final product. I'm using cookies in this video as an example because it's so easy to see the differences, but the same is true for just about anything you're baking.
This is what your cookies should look like if they're baked at the correct temperature of 350°F. This is what they'll look like if they're baked 25°F too cool, and this is what they'll look like if they're baked at 25°F too hot. Pretty different results and you might never know why your baked goods don't look like the photo until you start using an oven thermometer.
Placement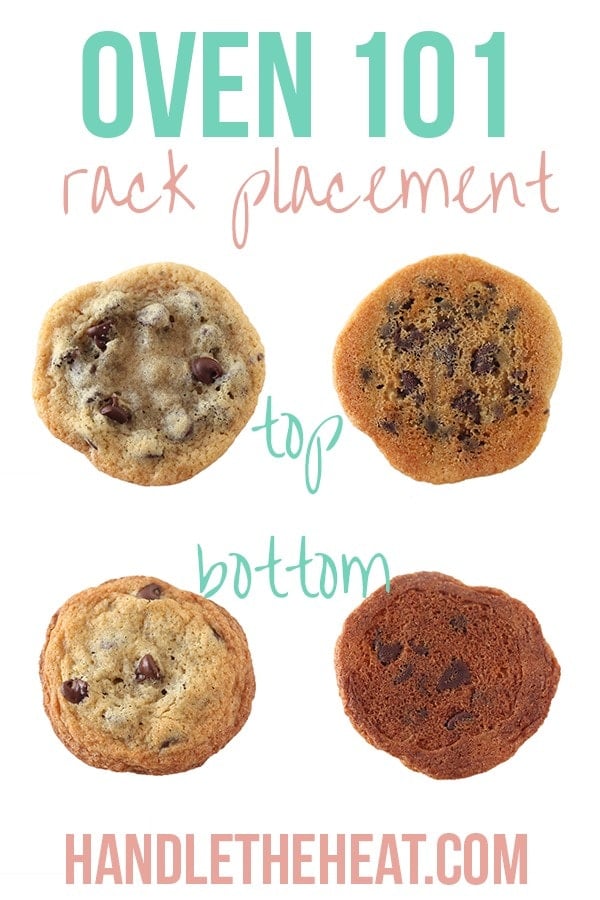 The position of your oven rack can also have a surprising impact on your cookies. Some recipes will specifically tell you where to position your oven rack, but most of the time it should be in the middle. Why? This is where the heat will be most even.
See, if you bake your cookies (or anything) on the top rack, there won't be as much browning. On the bottom rack, there will likely be too much browning.
The same effect can occur when you're baking multiple dishes at once. The other baking pans can block the heat from moving around freely and screw up the way the product is baked and browned. If you can, try to bake off one batch of anything at a time instead of doing multiple pans at a time.
Conventional vs. Convection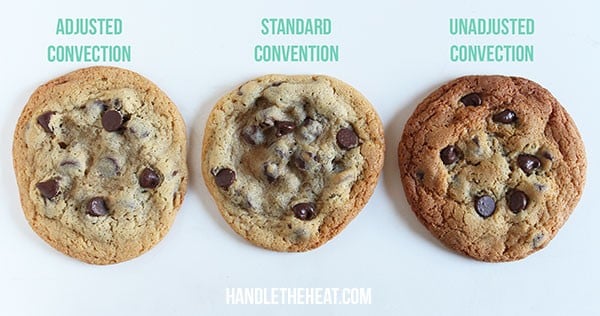 Unlike a conventional oven, which is the standard here in the U.S., a convection oven has a fan inside and an exhaust system that helps to circulate the hot air. This allows the oven to heat more quickly and evenly, and to bake more quickly and evenly. It's more energy efficient and can even lead to better browning since the blowing air creates a drier environment. It bakes so much more evenly that you don't actually need to rotate your baking trays.
Convection is great for savory preparations like roasts or anything that is covered like a braise or casserole. It can be good for cookies, pies, and pastries IF you make the proper adjustments (below). It's NOT good for delicate foods like custards, soufflés, cakes, and quickbreads.
How to Adjust
If you're using the convection (fan) setting in a recipe that doesn't specifically call for it, be sure to drop the temperature 25°F. Also begin to check for doneness earlier, at least 2/3 or 3/4 of the way through the recommended baking time. Note that some convection ovens will automatically adjust the temperature when switching on the fan. Consult your oven manual if you're unsure about yours.
About Tessa...
I share trusted baking recipes your friends will LOVE alongside insights into the science of sweets. I'm a professionally trained chef, cookbook author, and cookie queen. I love to write about all things sweet, carb-y, and homemade. I live in Phoenix, Arizona (hence the blog name!)
© Handle the Heat - handletheheat.com
Join the Handle the Heat Community


---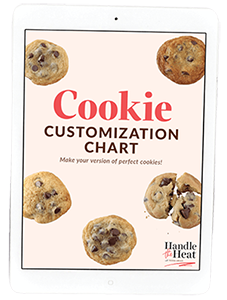 Do you want a more delicious life?
Instead of digging through cookbooks and magazines and searching the internet for amazing recipes, subscribe to Handle the Heat to receive new recipe posts delivered straight to your email inbox. You'll get all the latest recipes, videos, kitchen tips and tricks AND my *free* Cookie Customization Guide (because I am the Cookie Queen)!