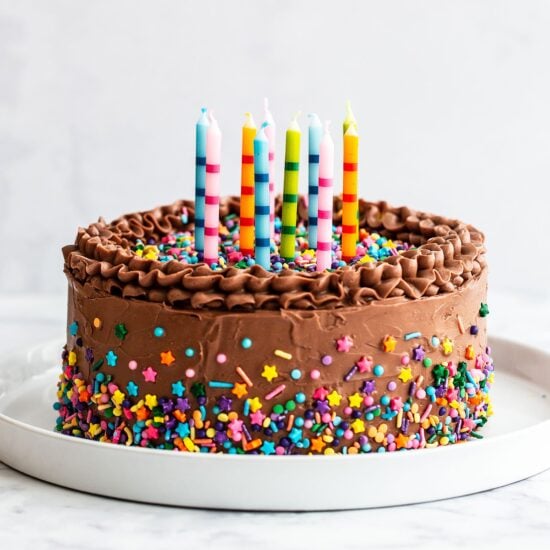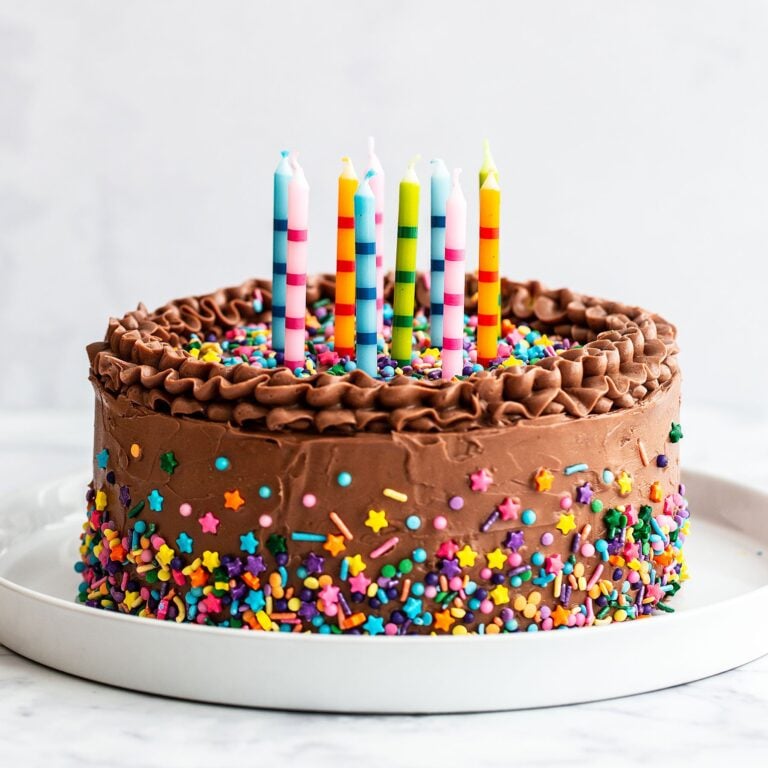 Best Birthday Cake Recipes
This post may contain affiliate links. Read our disclosure policy.
Need a dessert for a birthday celebration? Look no further than my comprehensive list of Birthday Cake Recipe ideas!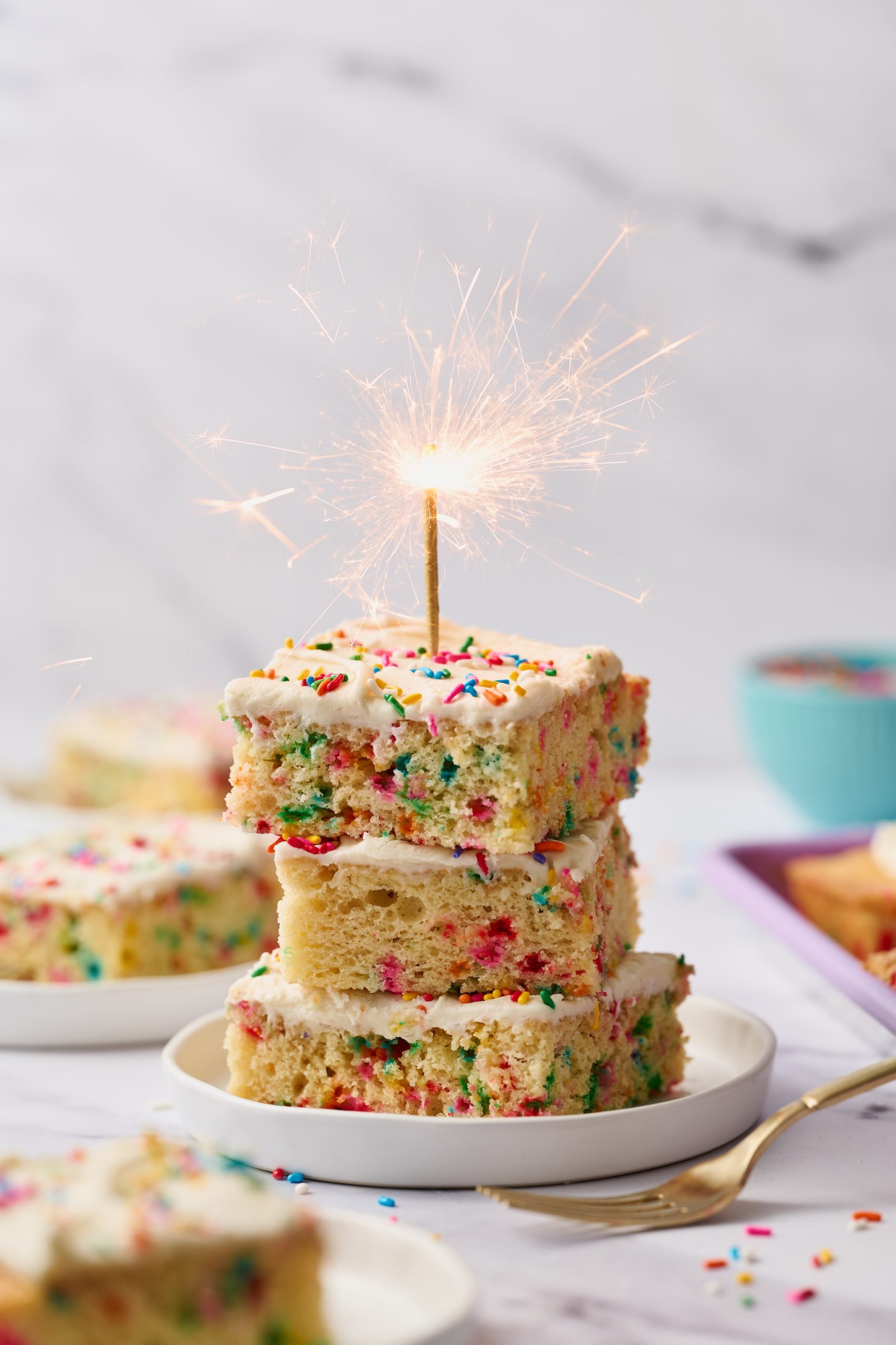 The absolute best part of my job is seeing someone trust one of my recipes enough to make it for a special occasion like a birthday party, wedding, family gathering, etc.
The thought of one of my recipes becoming a tradition in your families (like the birthday cake your child will request you bake for them year after year!) is something that fills my heart with joy!
Below you'll find all the birthday cake recipe ideas you could ever dream of, from easy sheet cakes, to impressive layer cakes, to cookie cakes, and even some unexpected non-cake celebratory treats.
And of course, I've included flavors to satisfy every taste preference! Yellow cake covered in sprinkles, lots of chocolate cakes (because if you know me you know I love chocolate), fun birthday cake flavors like funfetti, carrot cake, and banana cake – you name it.
If you make one of these cake recipes for a special birthday dessert, it'd mean the world to me if you tagged me on Instagram so I can see!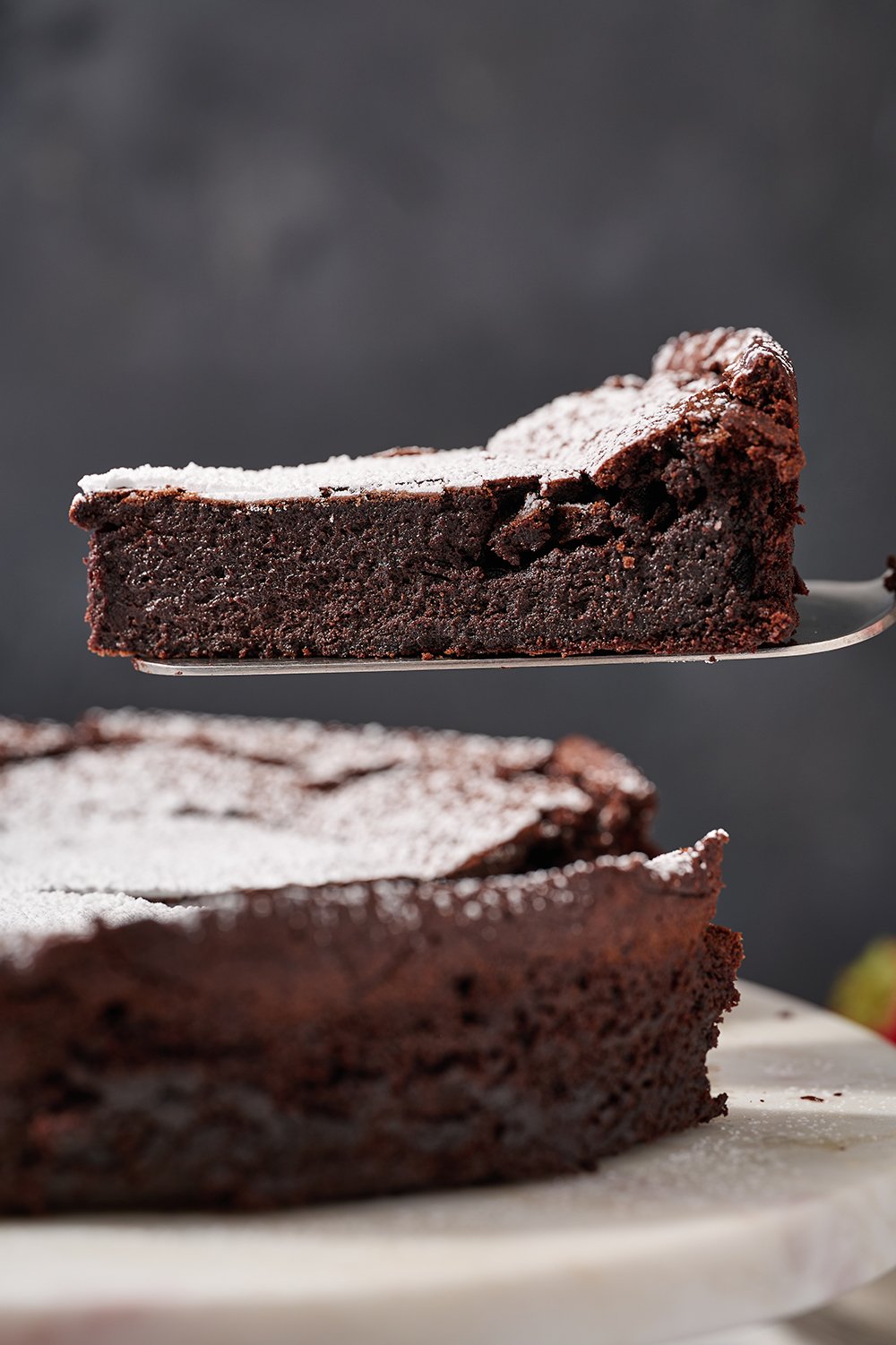 Best Birthday Cake Baking Tips
1. Measure Your Flour Accurately
If you've ever ended up with dry, dense, rubbery, or crumbly cakes, you may have accidentally added too much flour. Measuring ingredients with a digital scale instead of cups is the best way to ensure accuracy. Check out my How to Measure Flour article for step-by-step instructions and tips.
2. Baking Soda vs. Baking Powder – What's the Difference?
Baking soda and baking powder are both chemical leaveners that work to create light textures in baked goods. It's important to understand that baking soda and baking powder are not interchangeable, even though baking powder actually contains baking soda.
It's also important to note that baking powder and baking soda can lose their effectiveness before the expiration date printed on the package. Check out my Baking Soda vs. Baking Powder article for more information, and learn how to test for freshness.
3. Why Did My Cake Sink in the Middle?
There's nothing more frustrating than when you bake a layer cake or a loaf and it sinks in the center. The most common reason a cake sinks is that it's underbaked, but there are many other reasons this may have happened. I've outlined several common issues, and how to prevent them, in my How to Prevent Cakes & Loaves from Sinking article.
4. How to Make Birthday Cakes Ahead of Time
You can wrap unfrosted uncut, cooled cake layers completely in several layers of plastic wrap and place them inside a freezer bag. Store at room temperature for up to 4 days or freeze for up to 2 months. Defrost overnight in the fridge (do not defrost at room temperature or you will end up with mushy cake).
5. Must-Have Tools for Birthday Cakes:
6. How to Turn Cake into Cupcakes
Short on time or looking for an easier-to-serve birthday treat? Almost any cake recipe can be made into cupcakes! Check out my full guide on how to convert cake to cupcakes (and vice versa!).
---
Best Birthday Cake Recipes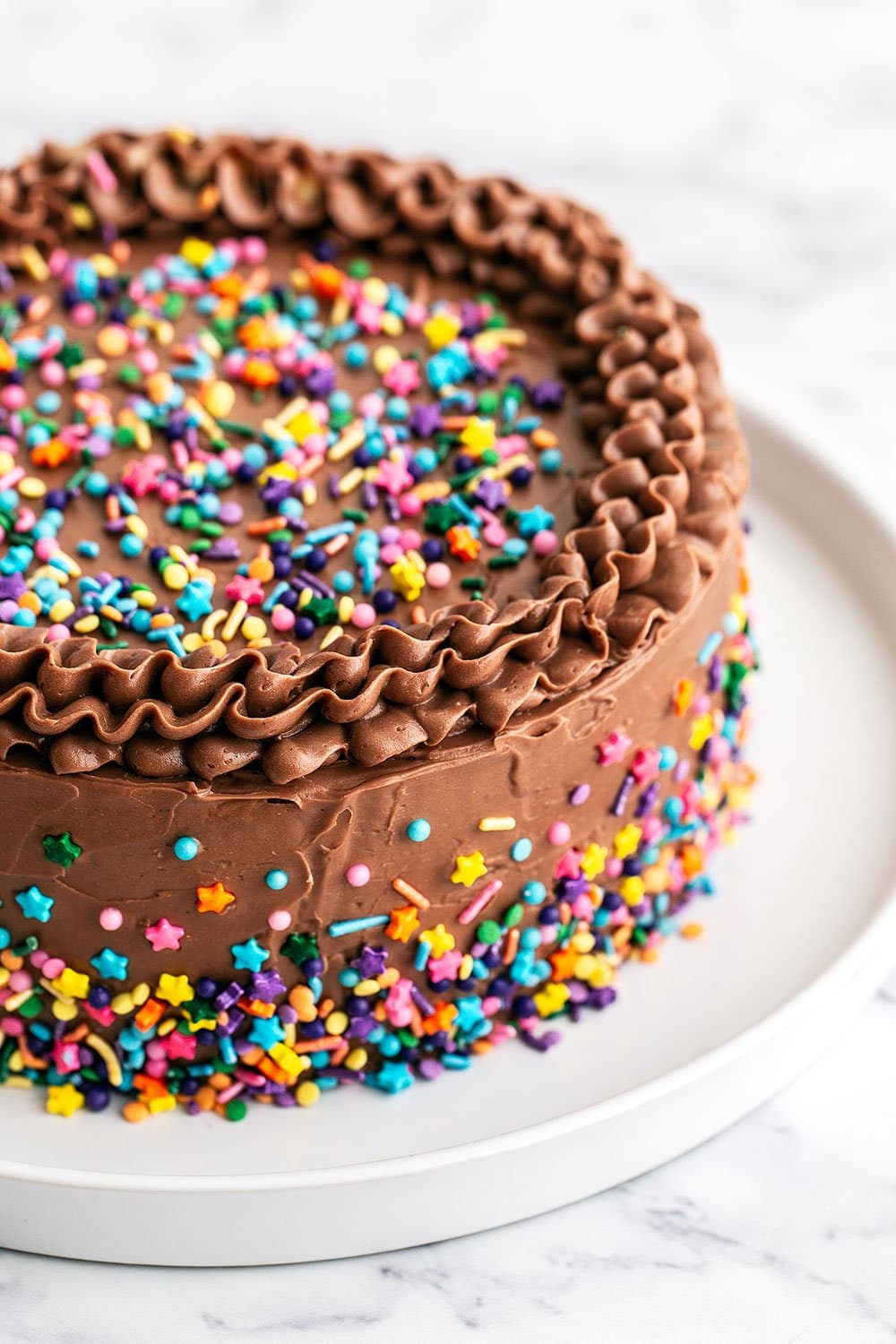 This Best Birthday Cake is a classic birthday cake recipe and just tastes like a celebration! My vanilla-scented yellow cake combined with perfectly sweet milk chocolate buttercream will have you wishing it was someone's birthday every day. Topped with all the rainbow sprinkles and birthday candles, of course.
My Best Chocolate Cake recipe is the most flavorful, moist, and tender chocolate cake you've ever tasted! Paired with Chocolate Swiss Meringue Buttercream Frosting for pure chocolate heaven. Everyone LOVES this cake, and you don't even need a mixer to make the batter. This will be a hit at any birthday party!
This Chocolate Chip Cookie Cake is a delicious and crowd-pleasing layer cake alternative! This cookie cake features a thick base of chewy and slightly gooey chocolate chip cookie topped with creamy vanilla buttercream and garnished with ALL the sprinkles. Perfect birthday cake recipe for any cookie lover!
Red Velvet Cake with Cream Cheese Frosting is the most mouthwatering birthday cake recipe. Ultra moist, soft, tender, and buttery cake with the most perfect red velvet flavor. Topped with easy cream cheese frosting, and you can get as creative as you'd like with decorating – maybe some confetti sprinkles on top?!
Funfetti Sheet Cake with Cream Cheese Frosting and plenty of sprinkles is the perfect birthday cake recipe for feeding a crowd. This cake is quick, easy, super moist, ready in just 40 minutes, and a definite crowd-pleaser. Bonus: this cake can be made as the super-easy sheet cake you see here, or adapted easily into cupcakes or a layer cake!
Holy indulgence! This Chocolate Brownie Cake with Peanut Butter Frosting is the best birthday cake recipe for any chocolate + peanut butter combo lovers in your life. Three layers of fudgy brownie cake, sandwiched with rich peanut butter buttercream and topped with chocolate ganache. As if that's not enough, decorate with peanut butter cups on top for the perfect easy finish.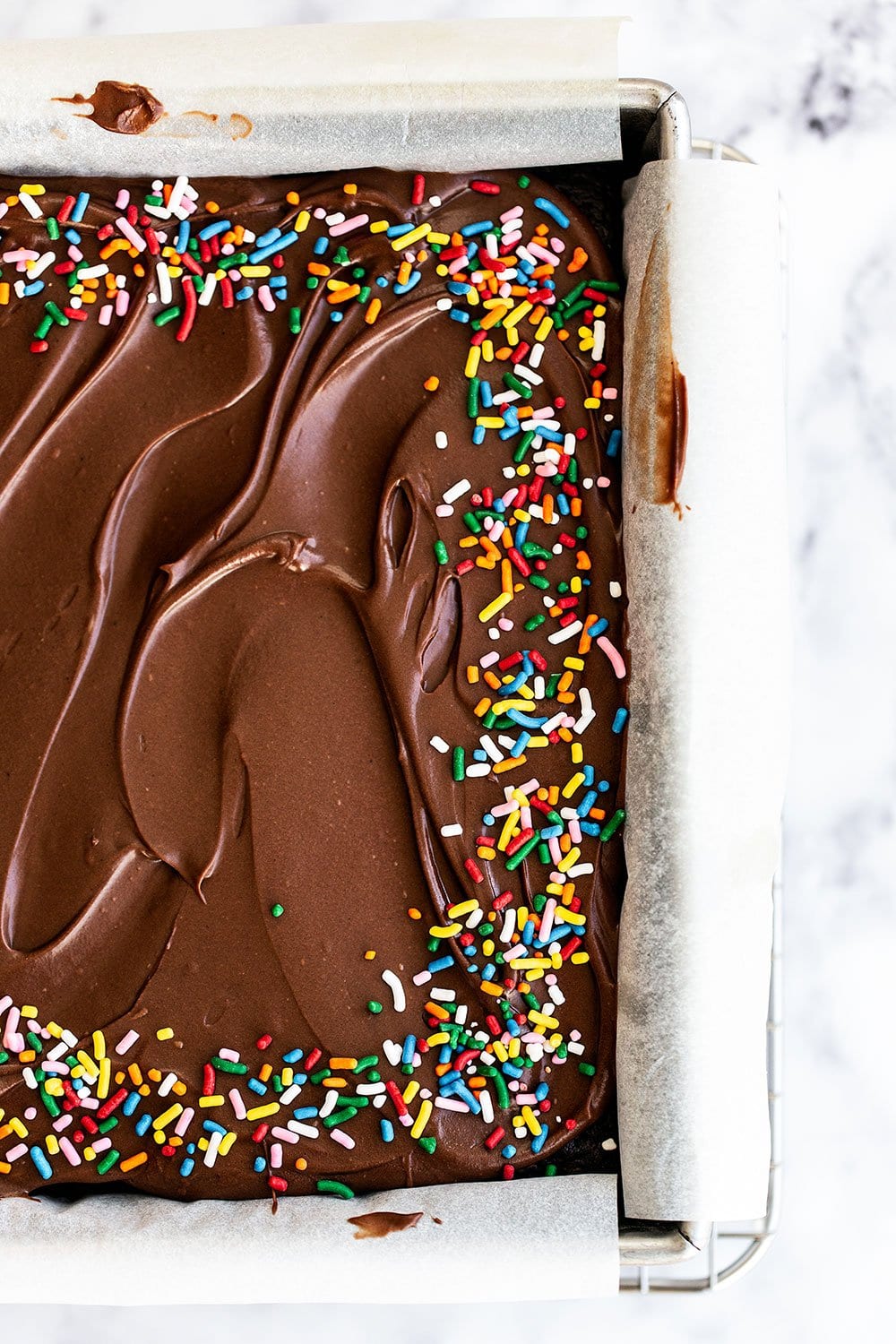 Layer cakes are a lot of work, I get it. Which is why everyone should have a great sheet cake recipe in their repertoire, like this Easy Chocolate Sheet Cake. The cake is tender and moist, and the chocolate fudge frosting is thick and fudgy. One of my easiest homemade cake recipes! Simple to bake, frost, transport, and serve. Pro tip: serve with vanilla ice cream for total indulgence!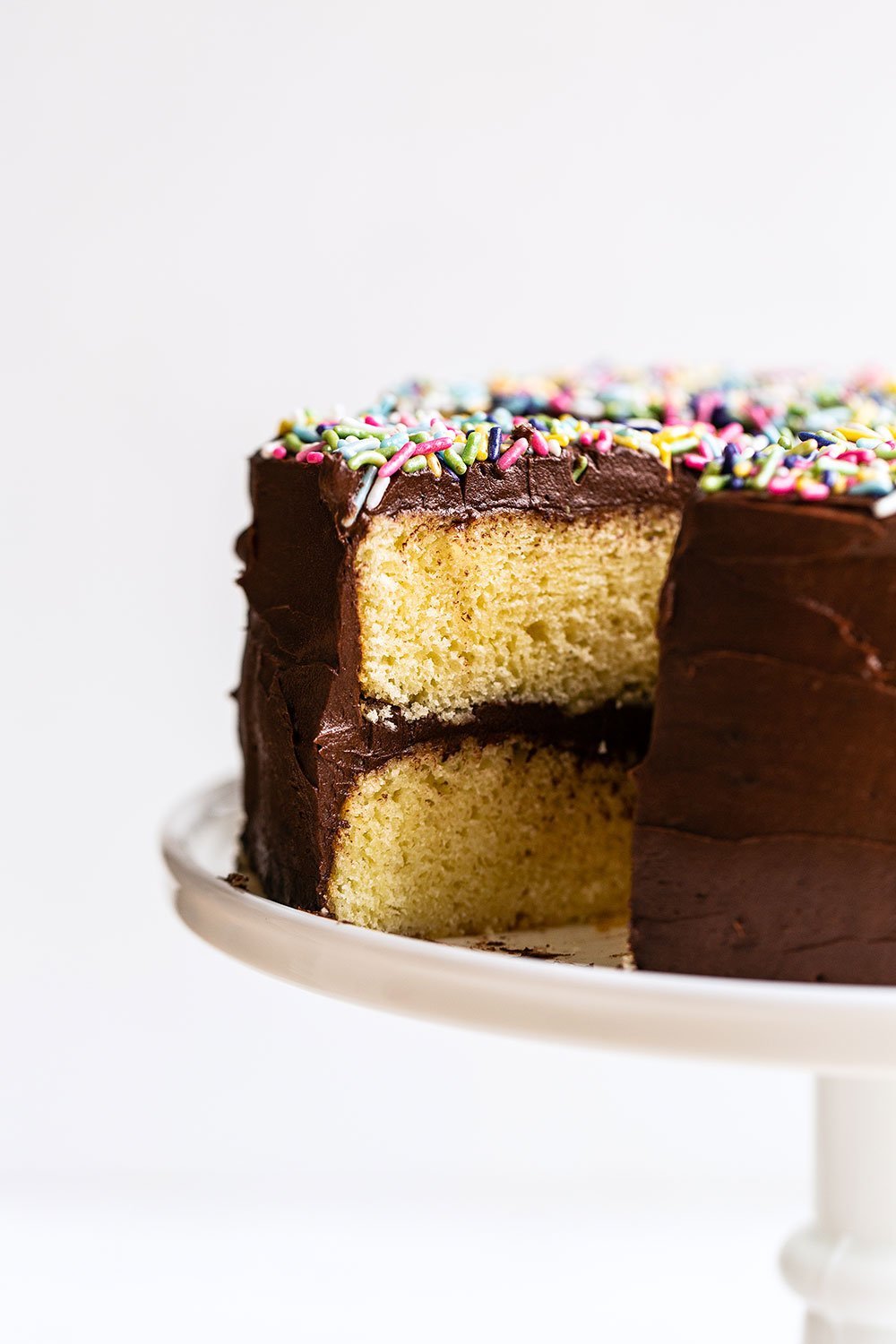 You'll never go back to a box mix after you try my Best Yellow Cake with Chocolate Frosting. Classic yellow cake with a simple yet luscious chocolate frosting. Super easy and a million times better than any boxed mix. This birthday cake recipe will become your go-to cake recipe for every celebration!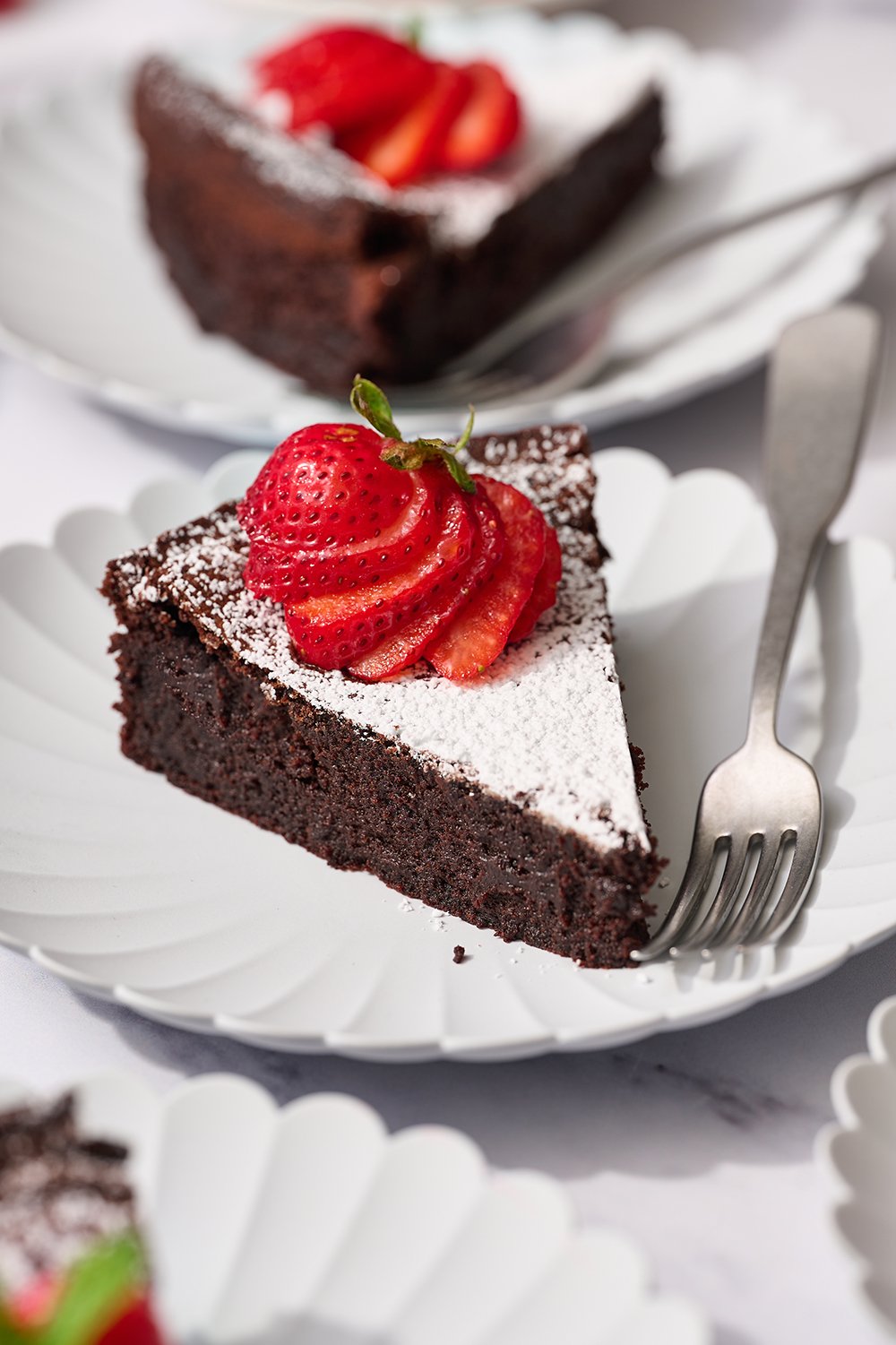 Flourless Chocolate Cake is the perfect recipe for any chocolate lover! Decadent and rich, this fudgy flourless chocolate cake is super easy to make and will satisfy even the biggest chocolate craving. The perfect simple yet elegant dessert for any birthday gathering. Serve with homemade whipped cream and berries for a simple yet stunning birthday treat.
This Brown Butter Carrot Cake with Cream Cheese Frosting is a must-make birthday cake recipe for any carrot cake lovers. The cake is perfectly sweet, nutty, and flavorful, while the frosting is rich and tangy. My go-to carrot cake recipe. Pro tip: decorate the perimeter of your carrot cake with crushed walnuts or pecans for an easy yet elegant cake decorating idea.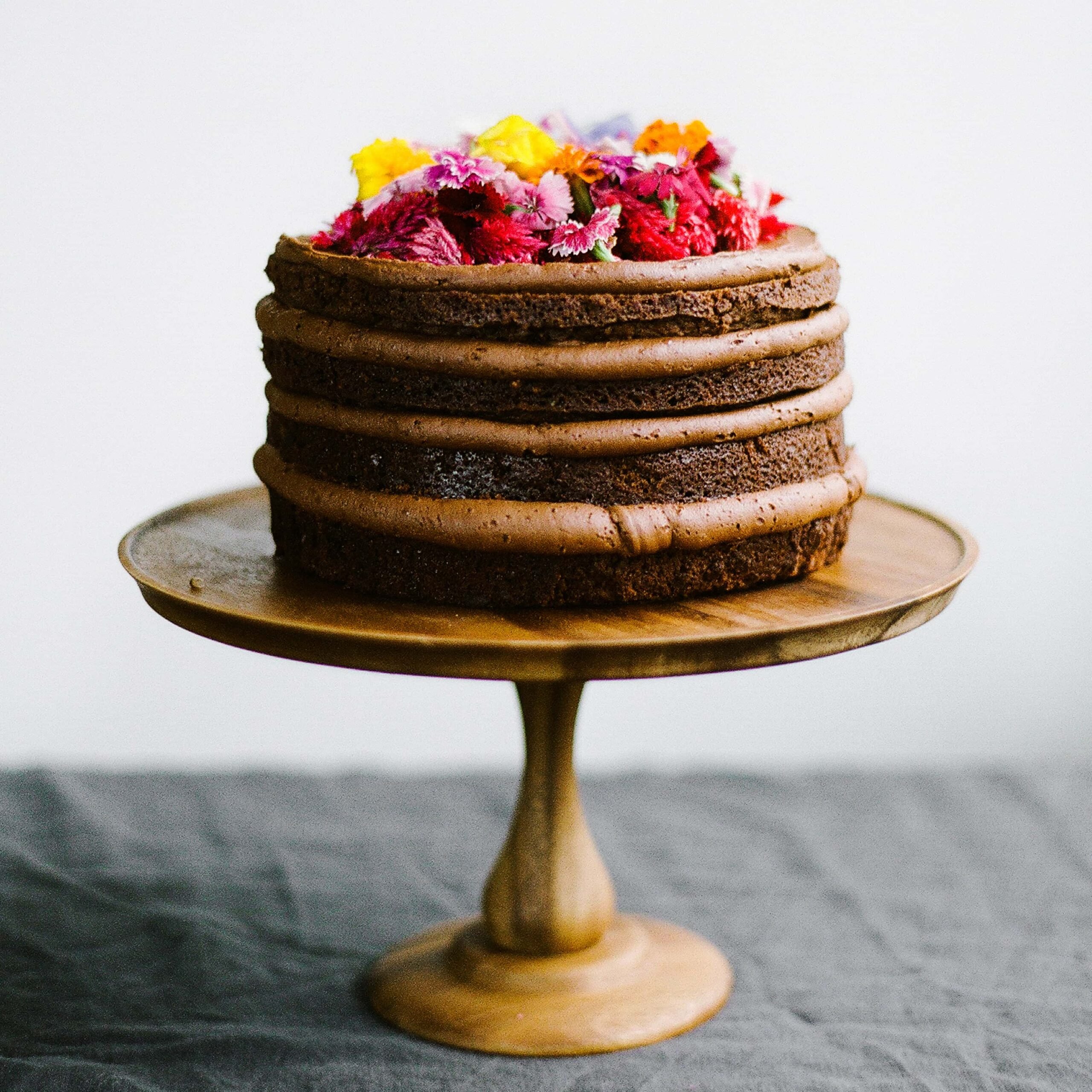 This decadent Nutella Cake features four layers of moist and tender Nutella chocolate cake, with a generous helping of luscious Nutella buttercream to fill, and a super simple naked decoration. This is the perfect birthday cake recipe for any Nutella lover! Top with edible flowers for the ultimate stunning centerpiece.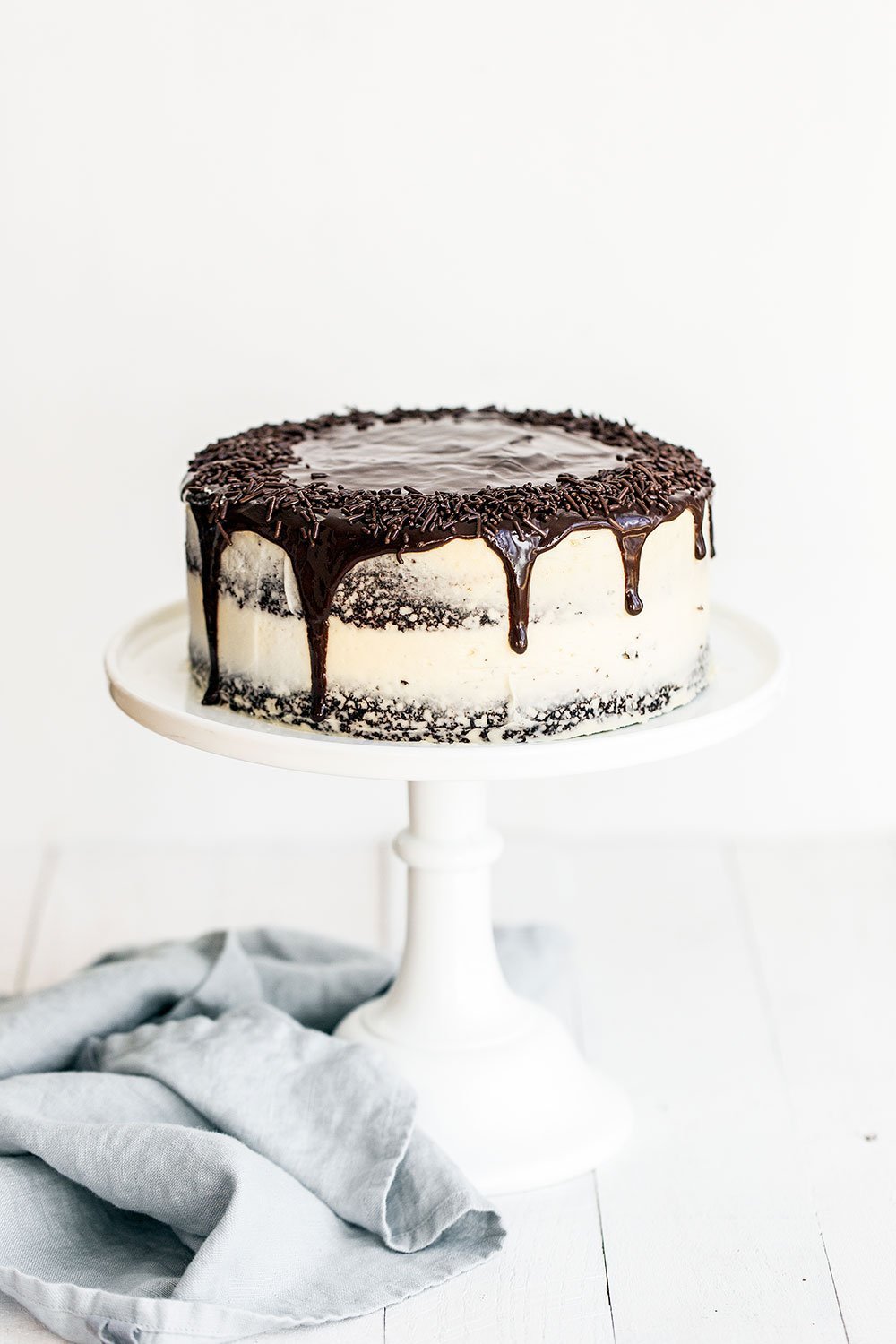 The perfect birthday cake recipe for those who like a little booze in their desserts! Guinness Chocolate Cake with Irish Buttercream features an easy, fudgy, moist cocoa cake with Guinness beer, frosted in a thick, creamy, sweet Irish cream buttercream, finished with a semi-naked look and a decadent ganache drizzle. Indulgent adults-only deliciousness at its finest.
This Angel Food Cake has the most perfectly fluffy texture – and you only need 7 ingredients to make this cake. Serve with homemade whipped cream and fresh berries for a beautiful, light birthday cake – or add some of my homemade ice cream to really wow your guests!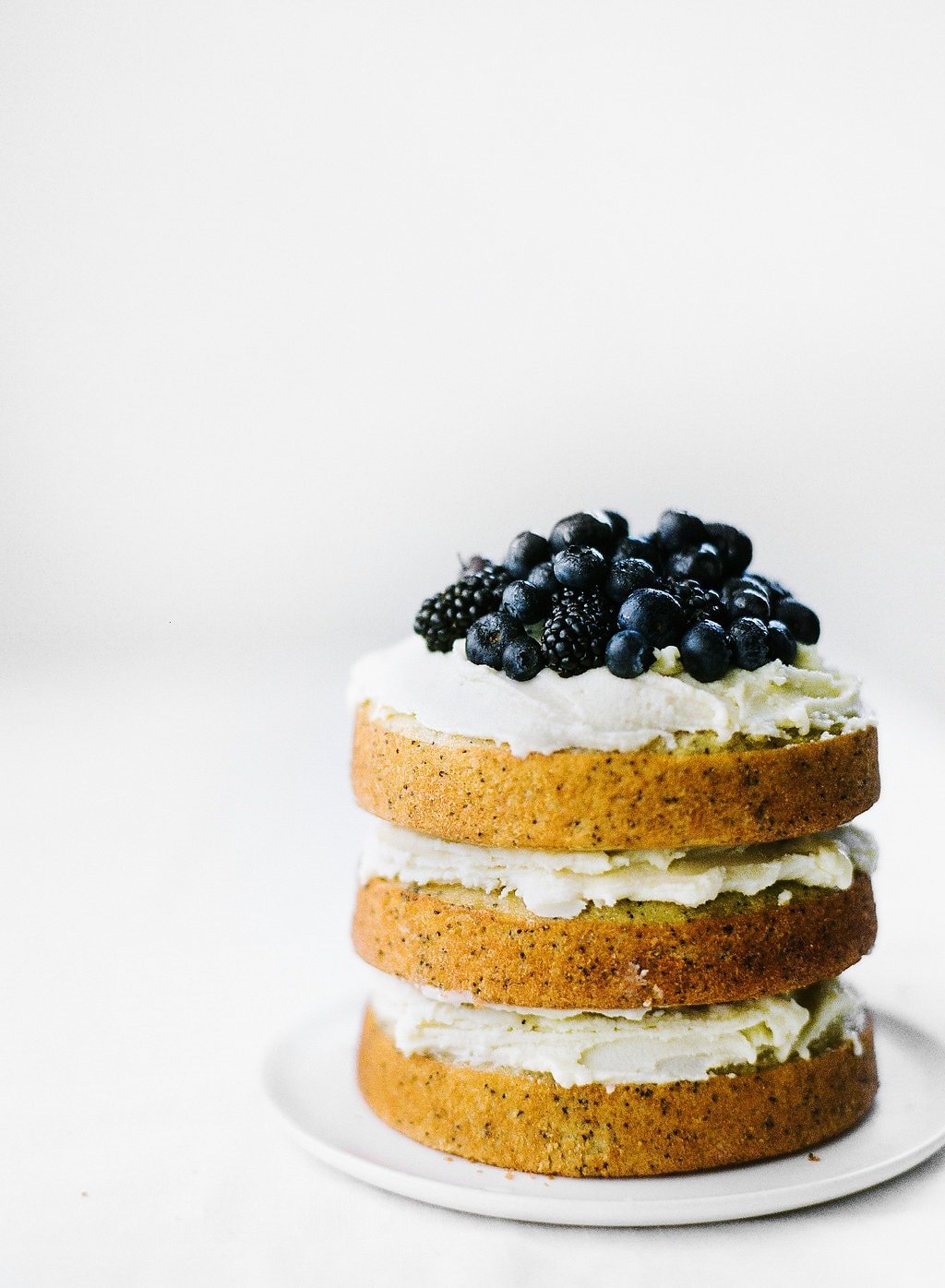 My Vanilla Poppy Seed Cake with Whipped Ganache features three layers of ultra-moist cake and pure vanilla decadence. No special decorating skills needed for this beautiful naked cake! Topped with fresh raspberries, strawberries, or blueberries, for a simple, pretty decoration.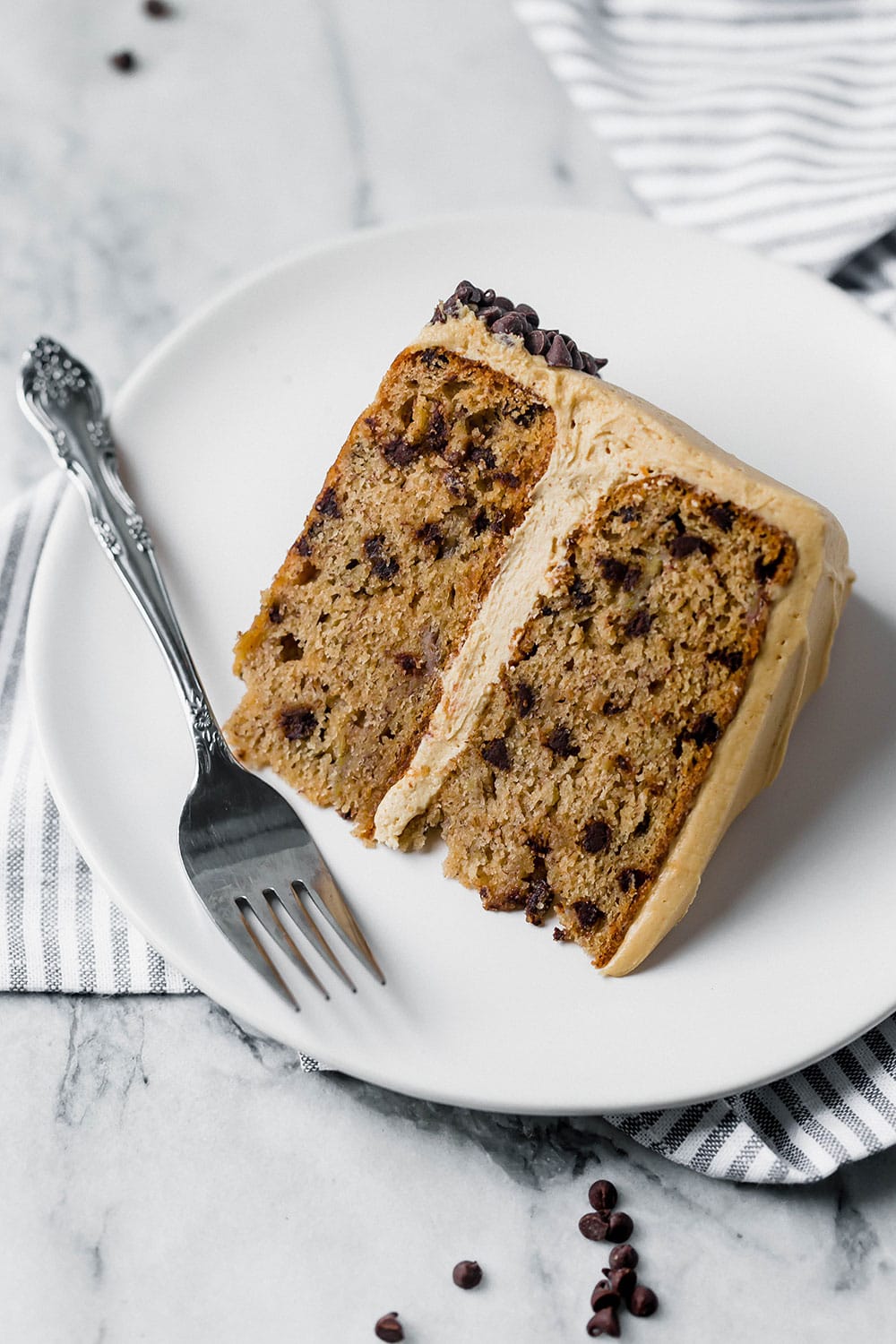 This fun and unusual Banana Chocolate Chip Cake with Peanut Butter Frosting is a huge crowd-pleaser and better than any store-bought cake. The banana cake is moist and tender with bites of mini chocolate chips throughout. The peanut butter frosting is ultra creamy, luscious, and smooth. Every bite will make you do a happy dance!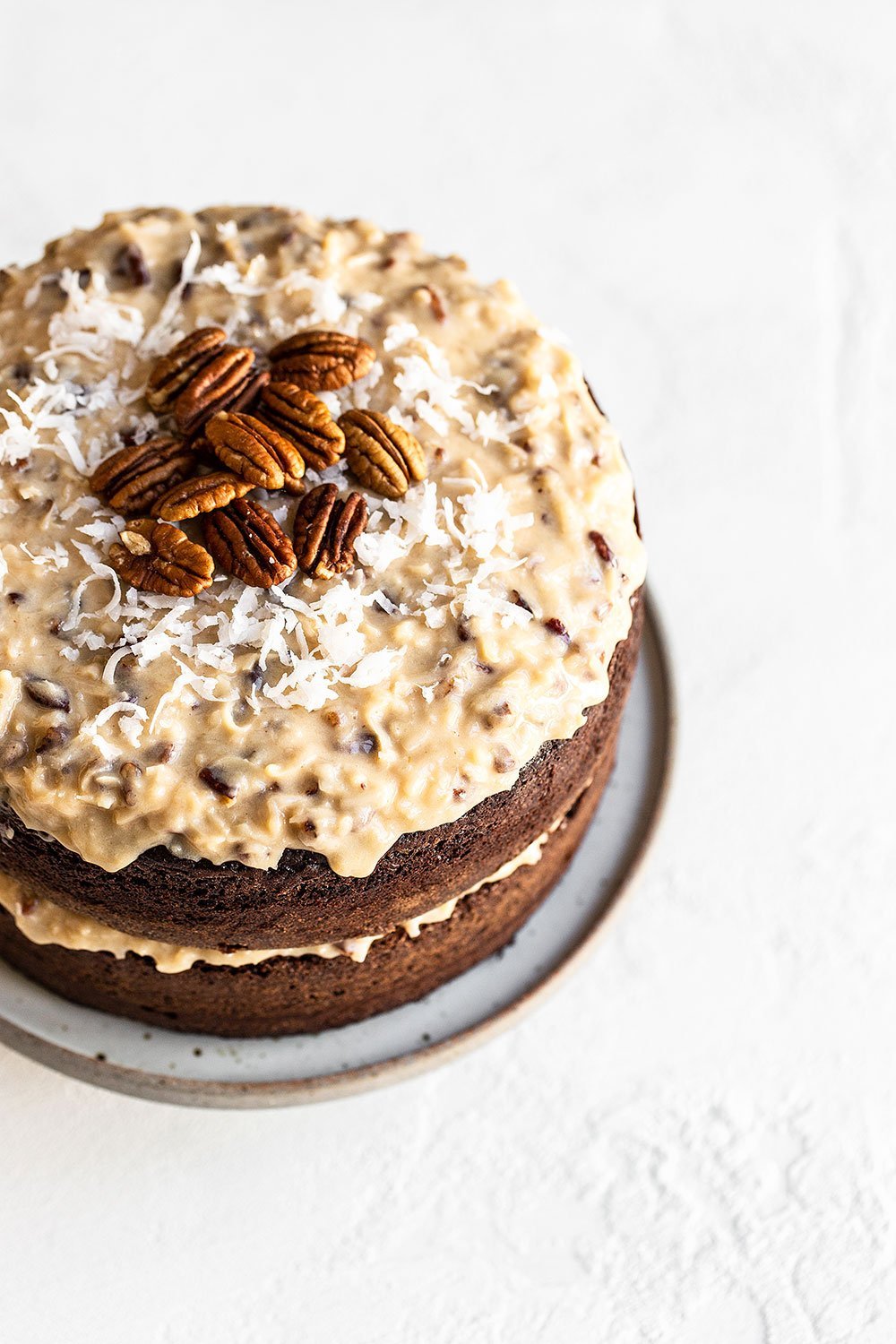 What I love most about this German Chocolate Cake recipe is how simple and easy it is. You don't even need a stand mixer. It takes just over an hour from start to finish. Tender cocoa cake layered with a thick and fudgy coconut and pecan frosting – what's not to love!? Everyone will be coming back for seconds of this cake.
Non-Cake Birthday Treats
Who says birthdays have to be celebrated with cake? My Ultimate Classic Cheesecake recipe is the best cheesecake recipe ever and might just become a new birthday tradition with your family! Buttery graham cracker crust and a perfectly smooth and tangy cheesecake make for the most delicious, creamy celebratory treat you'll ever try. Check out more of my cheesecake recipes here.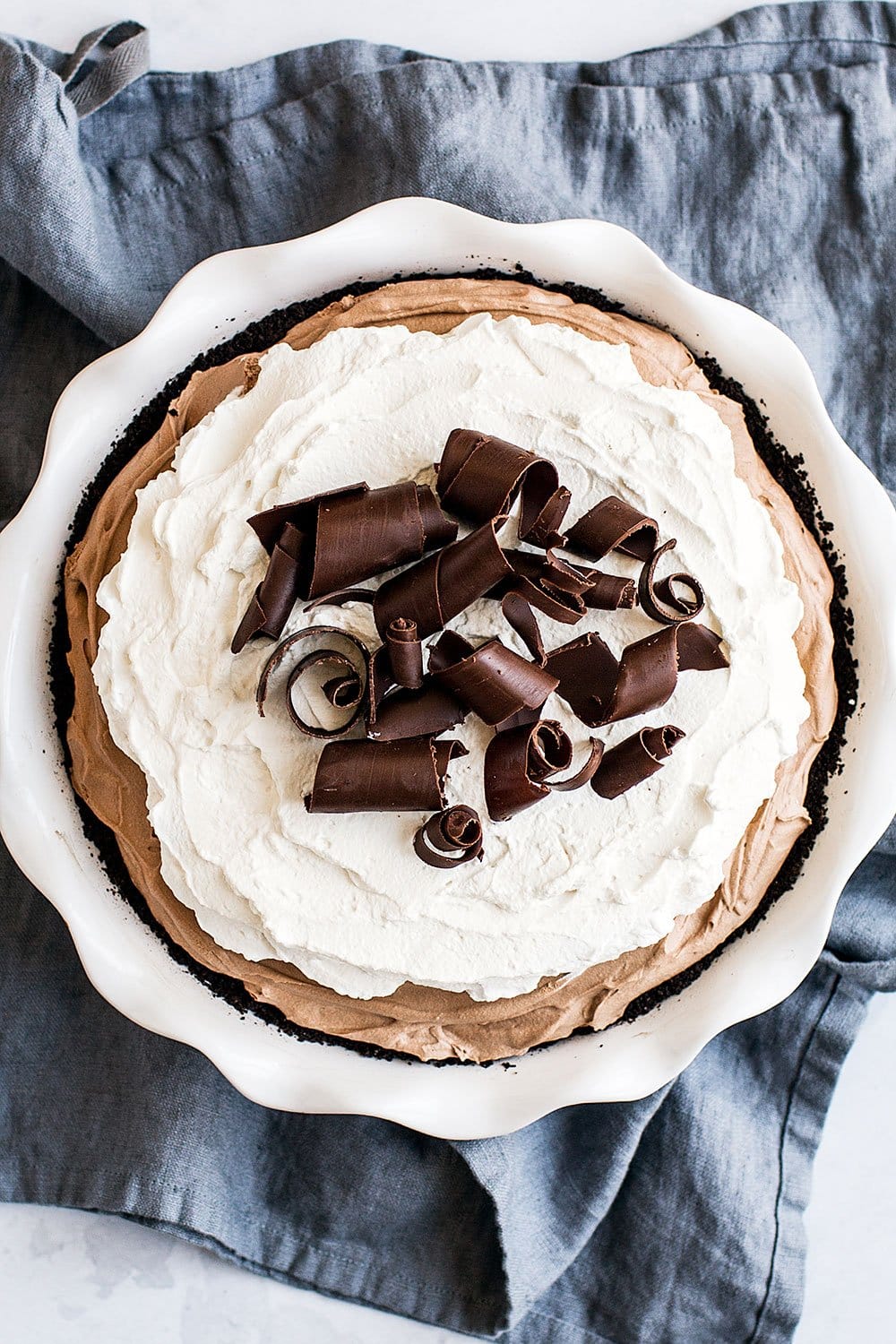 For a non-cake birthday dessert that's tasty and fun for all ages, look no further than my French Silk Pie! It features an Oreo cookie crust, a rich and creamy chocolate filling, and is topped with homemade whipped cream and chocolate shavings. This pie is always a true crowd-pleaser.
---
If you want even more birthday cake ideas, make sure to check out my full collection of cake recipes. Let me know in the comments below which recipe you make for your next birthday celebration!
About Tessa...
I share trusted baking recipes your friends will LOVE alongside insights into the science of sweets. I'm a professionally trained chef, cookbook author, and cookie queen. I love to write about all things sweet, carb-y, and homemade. I live in Phoenix, Arizona (hence the blog name!)
© Handle the Heat - handletheheat.com
Join the Handle the Heat Community


---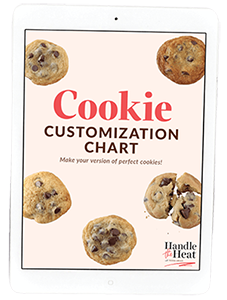 Do you want a more delicious life?
Instead of digging through cookbooks and magazines and searching the internet for amazing recipes, subscribe to Handle the Heat to receive new recipe posts delivered straight to your email inbox. You'll get all the latest recipes, videos, kitchen tips and tricks AND my *free* Cookie Customization Guide (because I am the Cookie Queen)!