This post may contain affiliate links. Read our disclosure policy.
We're already reaching 90 degree temperatures here in Phoenix, so let's just say I've got no bake desserts on my mind. Who can stand to turn on the oven when it feels like a sauna outside?!
Today I've rounded up all of the best no bake dessert recipes from the site.
These easy dessert recipes will satisfy any craving – we've got flavors from chocolate and peanut butter to fresh fruity and citrusy desserts. I've include lots of refreshing sweet treats like cheesecakes and pies, but also some creative no bake desserts like fried doughnuts so you have lots to choose from.
I hope you love these no bake dessert recipes. Comment below to let me know which one you'll try first!
---
No Bake Cheesecakes
No Bake Chocolate Peanut Butter Cheesecake features a buttery graham cracker crust, creamy peanut butter cream cheese filling, and is topped with thick and fudgy chocolate ganache! My favorite no-bake cheesecake recipe. You can freeze this or keep it in the refrigerator for the next hot summer day that rolls around!
No Bake Strawberry Cheesecake Bars feature a buttery graham cracker crust and a homemade double strawberry cheesecake filling for an easy crowd-pleasing sweet treat! Such a flavorful no bake dessert.
Adorable No Bake Mini Blackberry Cheesecakes have an ultra fresh and vibrant taste and are simple to make with no oven (or even stove) required! Perfect for spring or summer.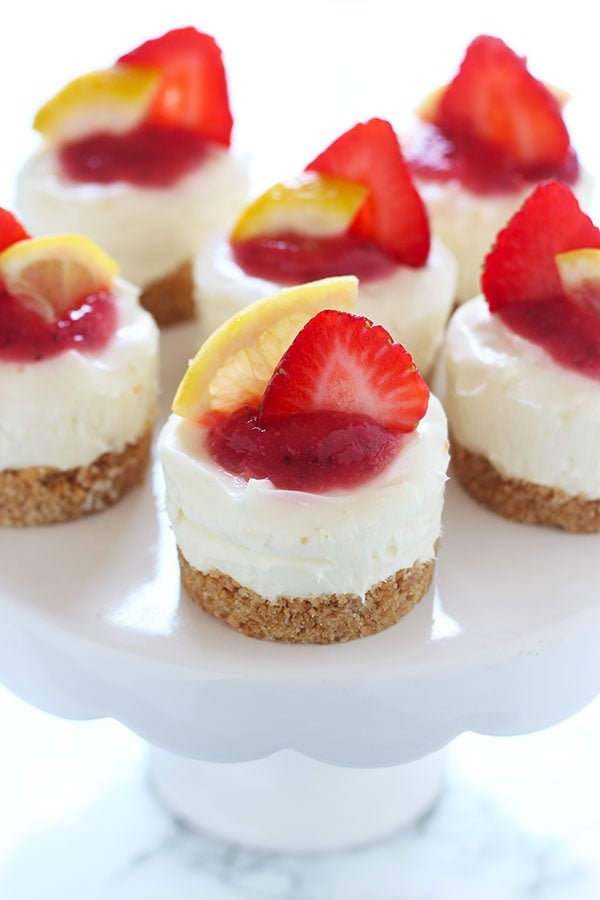 No Bake Strawberry Lemonade Mini Cheesecakes are adorably fresh, tart, and fruity and will be the star of any summer cookout! These two flavors together taste AMAZING.
No Bake Mini Peanut Butter Cheesecakes have a graham cracker crust, creamy chocolate peanut butter cheesecake filling, and are topped with chocolate ganache and mini peanut butter cups. No oven needed!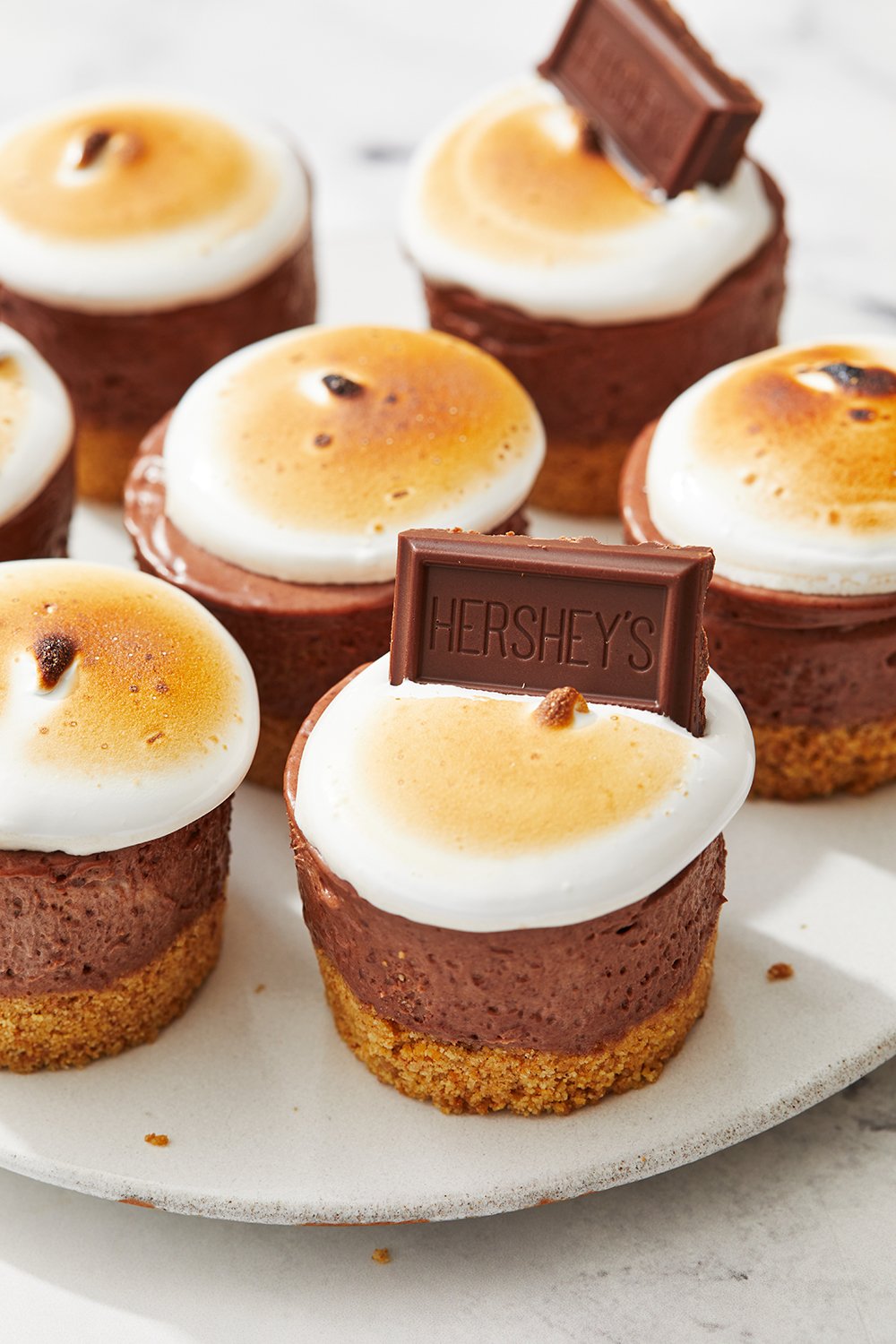 No-Bake S'mores Mini Cheesecakes are the perfect bite-sized dessert recipe! The crust is perfectly crunchy yet buttery, the filling is amazingly smooth and creamy, and the marshmallow frosting is like a sweet cloud!
---
No Bake Pies
Easy No Bake Frozen Blueberry Pie is the perfect frosty, fresh, and fruity summer dessert for any cookout, BBQ, or get together! Garnish with fresh berries for the ultimate no bake dessert.
No Bake Pumpkin Mousse Pie features a thick Biscoff cookie crust filled with homemade pumpkin spice mousse and topped with fresh whipped cream. Each of the layers in this pie are heavenly.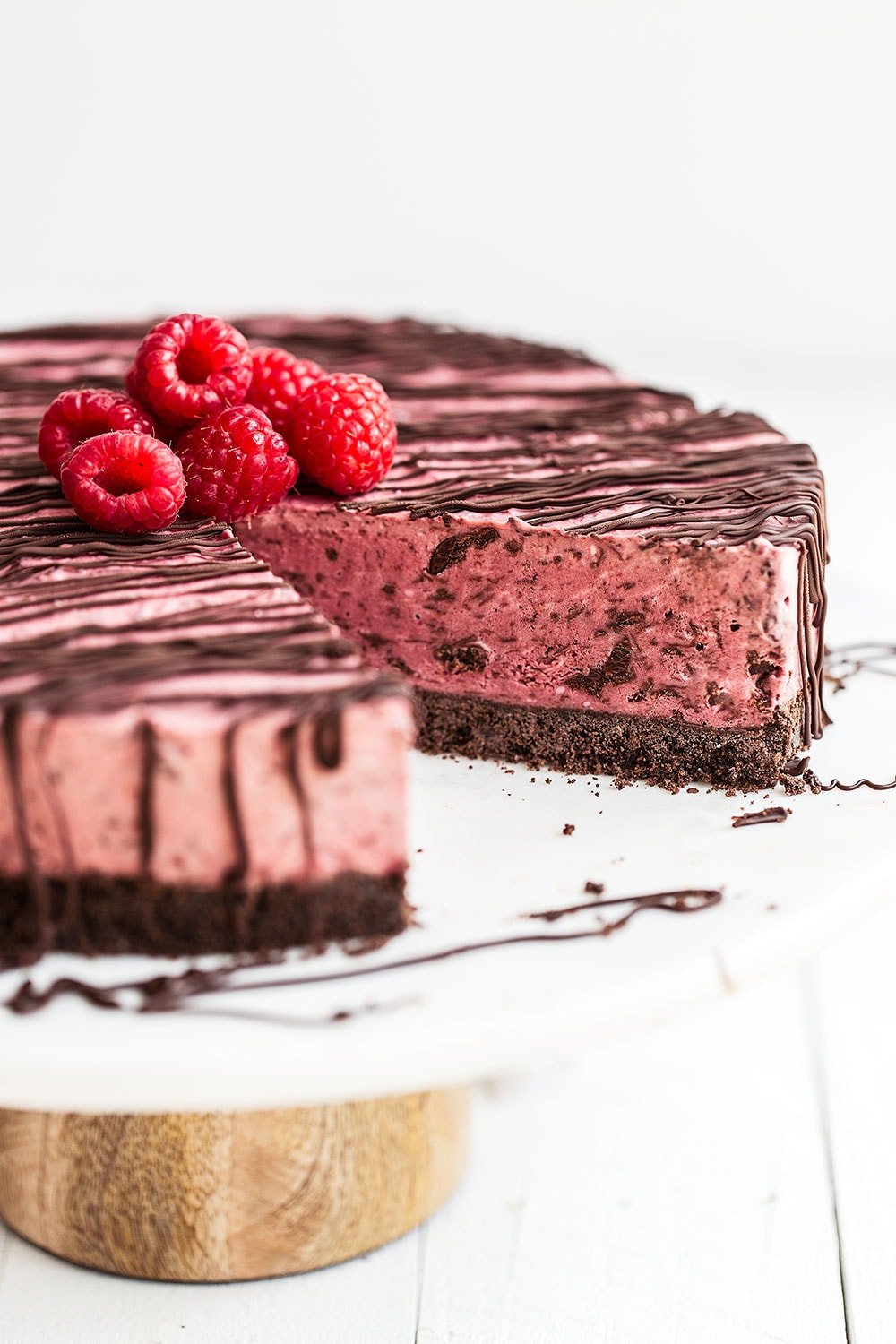 No Bake Frozen Chocolate Raspberry Pie features a crunch from the chocolate graham cracker crust, creamy chocolate raspberry pie filling, and is topped with more chocolate drizzle! Perfect refreshing treat. Everyone will come back for a second slice!
---
More No Bake Desserts
Fun and easy Peppermint Oreo Truffles require no baking and just 6 ingredients. Anyone can make these, and they are an all-time family favorite! They can be made with or without the peppermint – just check out the pink tip box for how to customize these truffles.
Homemade Chocolate Chip Cookie Dough Ice Cream uses NO eggs and has secret ingredients to make for an easy, creamy, and flavorful ice cream with the best texture. Better than the expensive store brands! LOADED with homemade cookie dough and chocolate chips. Note: use the microwave method for heat treating the flour for the homemade cookie dough to keep this recipe truly oven-free.
These babies are fried, so no oven required! How to Make Beignets, New Orleans French Quarter-Style. Surprisingly simple to make at home and absolute perfection!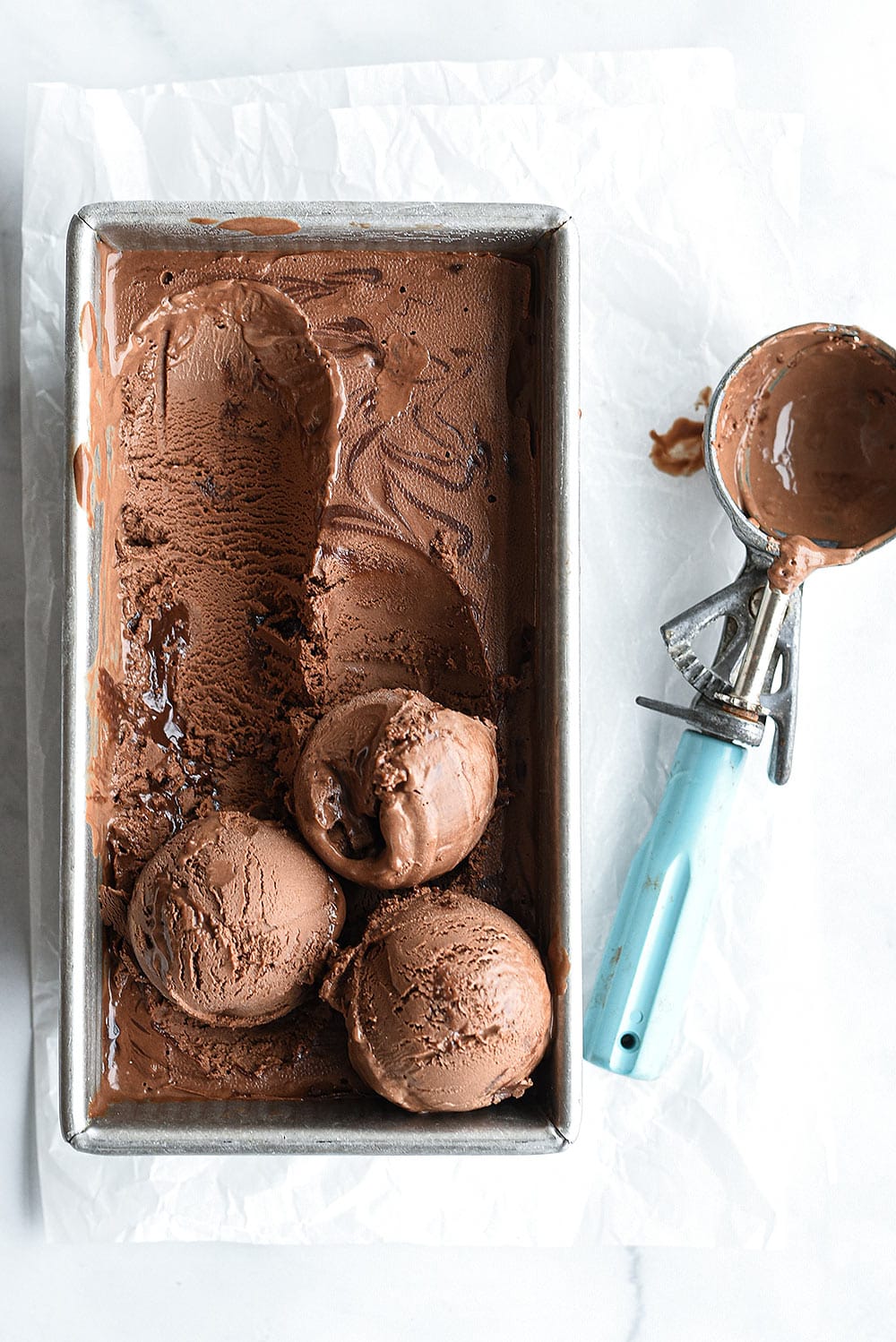 Death by Chocolate Ice Cream features an ultra rich, thick, and creamy double chocolate custard-based ice cream with chocolate fudge swirled throughout. Every bite is a chocoholic's dream! This is a great year-round no-bake dessert.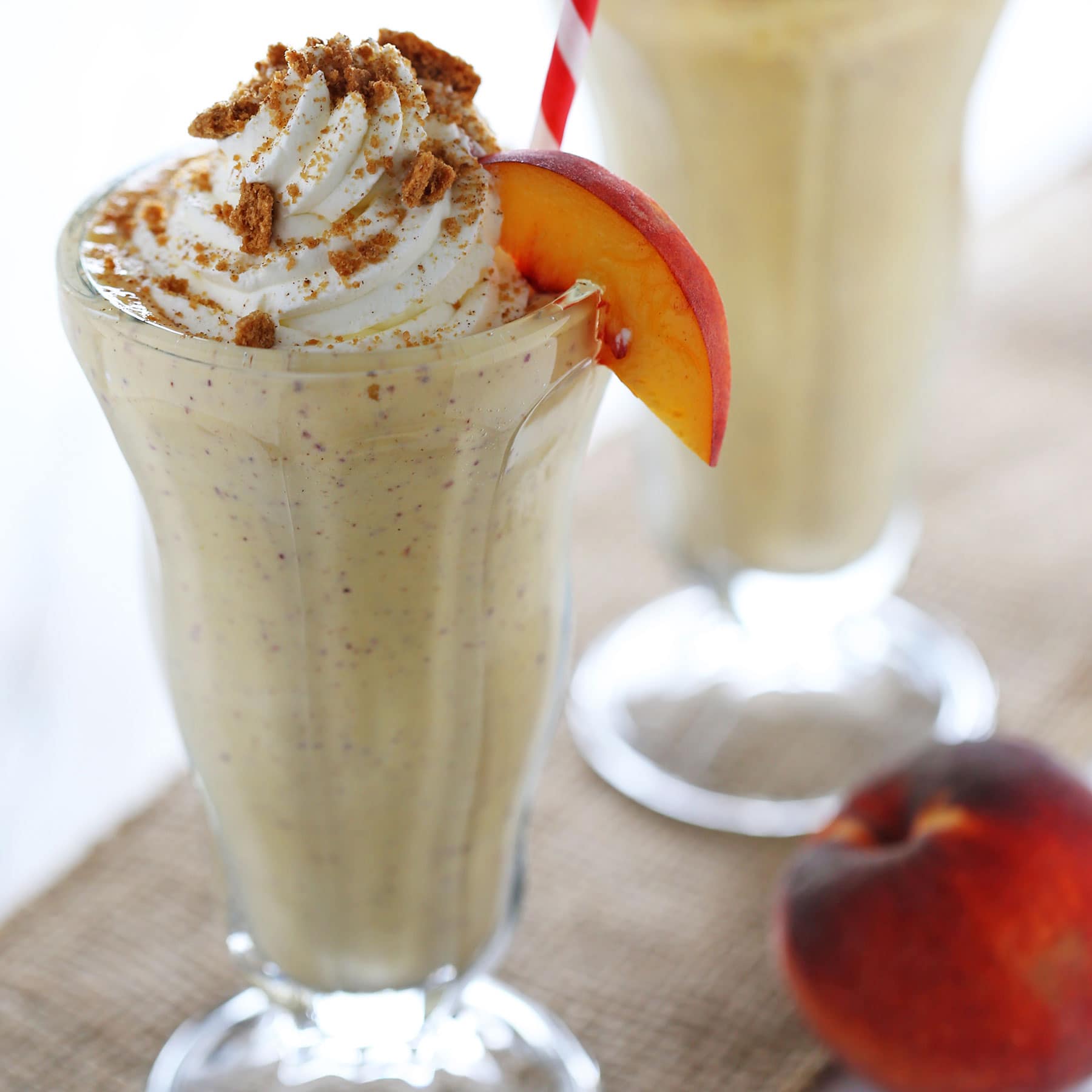 Peach Pie Milkshakes are perfectly frosty, fresh, and flavorful making them the perfect summer dessert recipe.
How to make homemade Classic Cake Doughnuts! This easy cake doughnut recipe features a fried golden brown exterior and ultra tender, moist, cakey and delicate interior. A perfect vehicle for a rich and fudgy chocolate glaze and sprinkles on top!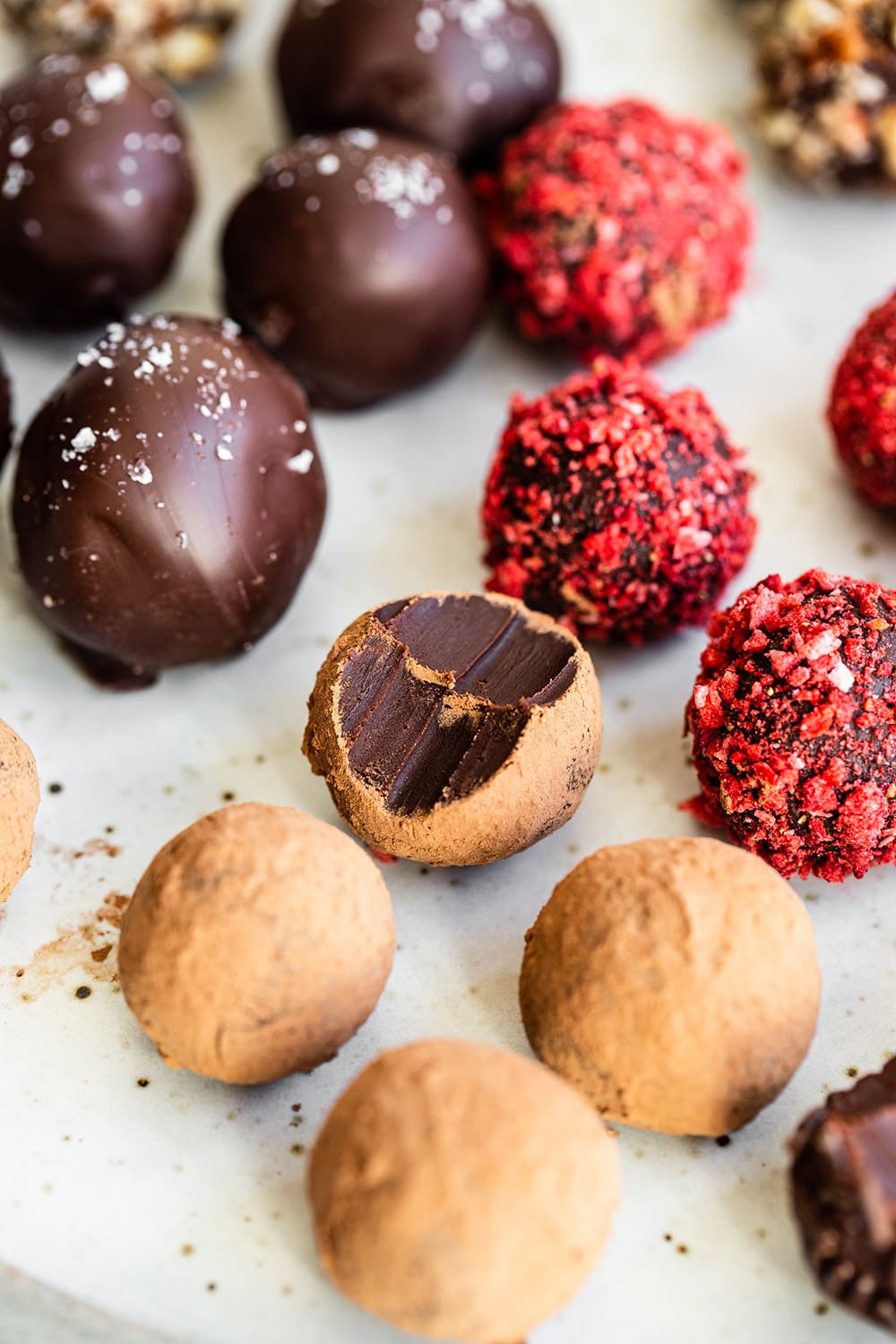 How to Make Chocolate Truffles that rival any bakery or chocolatier! Just a handful of ingredients make for ultra luscious, fudgy, and rich truffle candies.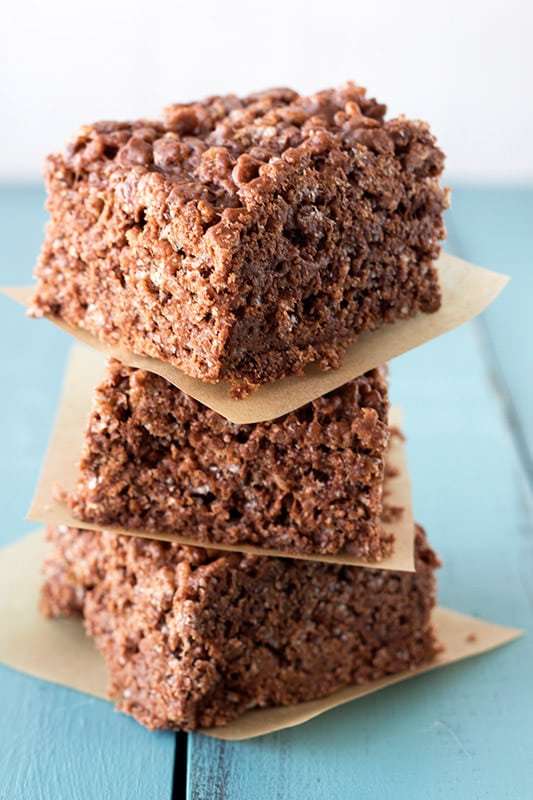 Nutella Peanut Butter Rice Crispy Treats are an indulgent spin on the classic American dessert. Great after-school snack for the kiddos!
This is the creamiest homemade French Vanilla Ice Cream recipe you'll ever eat! Even vanilla ice cream haters will love this.
Over the top Trashy Rice Crispy Treats are loaded with peanut butter and Oreos and are topped with chocolate peanut butter fudge and sprinkles!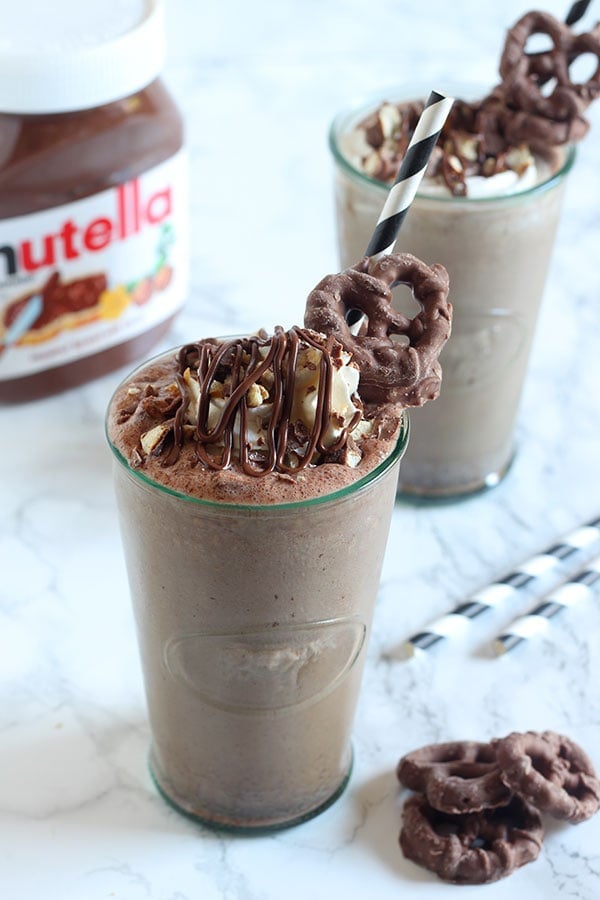 Nutella Chocolate Covered Pretzel Milkshake features a chocolate Nutella milkshake with bits of chocolate covered pretzels, topped with whipped cream, more Nutella, and more pretzels! Complete decadence in a drink.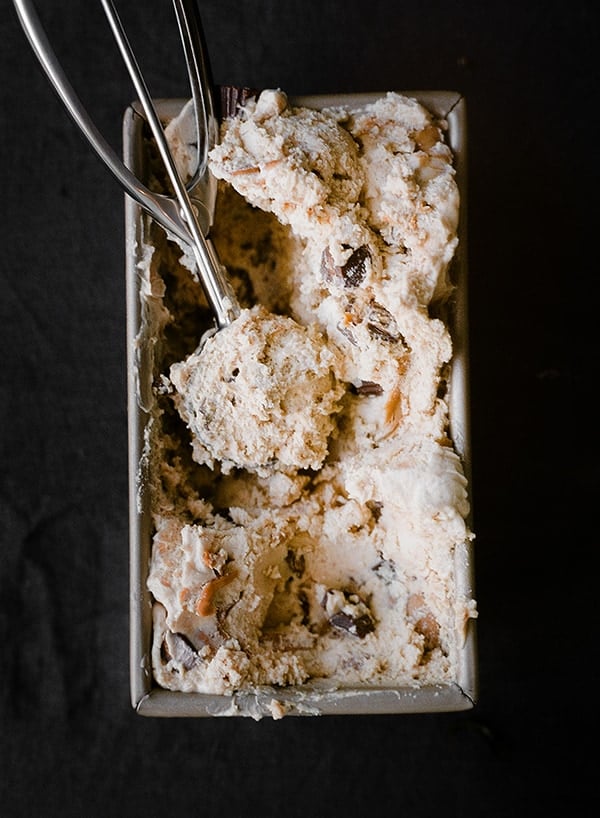 No Churn Peanut Butter Ice Cream requires just a few ingredients and a few minutes of prep for a rich creamy ice cream with tons of peanut butter flavor.
About Tessa...
I share trusted baking recipes your friends will LOVE alongside insights into the science of sweets. I'm a professionally trained chef, cookbook author, and cookie queen. I love to write about all things sweet, carb-y, and homemade. I live in Phoenix, Arizona (hence the blog name!)
© Handle the Heat - handletheheat.com
Join the Handle the Heat Community


---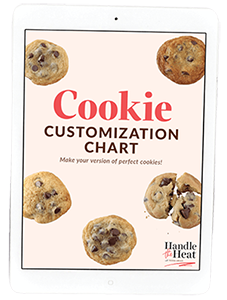 Do you want a more delicious life?
Instead of digging through cookbooks and magazines and searching the internet for amazing recipes, subscribe to Handle the Heat to receive new recipe posts delivered straight to your email inbox. You'll get all the latest recipes, videos, kitchen tips and tricks AND my *free* Cookie Customization Guide (because I am the Cookie Queen)!